The Food Medic is TEAM WIT
19.09.2019
At WIT, we believe that training has the capacity to change people's lives, and we want to help change as many lives as possible. That's where Dr. Hazel Wallace, aka @thefoodmedic comes in. Read on to see why Hazel couldn't be a more perfect fit for TEAM WIT, watch as she visits WIT HQ for the first time and learns a bit more about our journey, and enter to win a WIT Experience with Hazel. Scroll on...
Through her hugely successful Instagram platform of nearly 400k followers, Dr. Hazel Wallace aka @thefoodmedic gives her followers an insight into her daily habits. Her platform gives voice to the challenges and opportunities of her own constantly on the go lifestyle, within which her studies, career as a full time Doctor specialising in Nutrition, and namely health, wellness and fitness are massive priorities. In our ethos of using training and fitness to change people's lives, Hazel couldn't be a better fit as a brand advocate, as our messages align so easily. 
On any given day, Hazel's followers have a lens into her crammed schedule of studying for exams, dashing across London to speaking engagements and appearing on panels, training at our gym, WIT Training, and preparing her famous "lunch box club" to fuel her and her followers through their days ahead. In a world where we are constantly striving to "have it all" and reach for more, Hazel is a relatable figure in the hustle and bustle of daily life. Clearly driven (cultivating such a huge social media audience is one thing - becoming a qualified doctor is altogether another!) Hazel offers anecdotal nuggets of reality to her community. If there is too much going on in one day, or she simply feels "off" - Hazel shares this candidly with her audience. In a digitally lead world where comparison can be the thief of joy, Hazel's candour around "checking in" and letting her audience know when she's feeling overwhelmed or not quite right allows us to normalise our own insecurities, and reminds us to cut ourselves some slack. 
Hazel started training at WIT Training a few months ago, having discovered the gym on...you guessed it...instagram
Having started off a few days a week here or there, the former powerlifter has become passionate about training crossfit and now trains with our members and coaching staff nearly every day. She has truly become part of our community, and now that she has officially become part of TEAM WIT, we want to offer her community the chance to explore one of her favourite places, WIT London.
ENTER for your chance to receive a kit package curated from our multi-brand retail space before heading down to the gym with Hazel for a quick pre-workout smoothie followed by a partner session in one of our signature WIT classes aimed at all levels of fitness.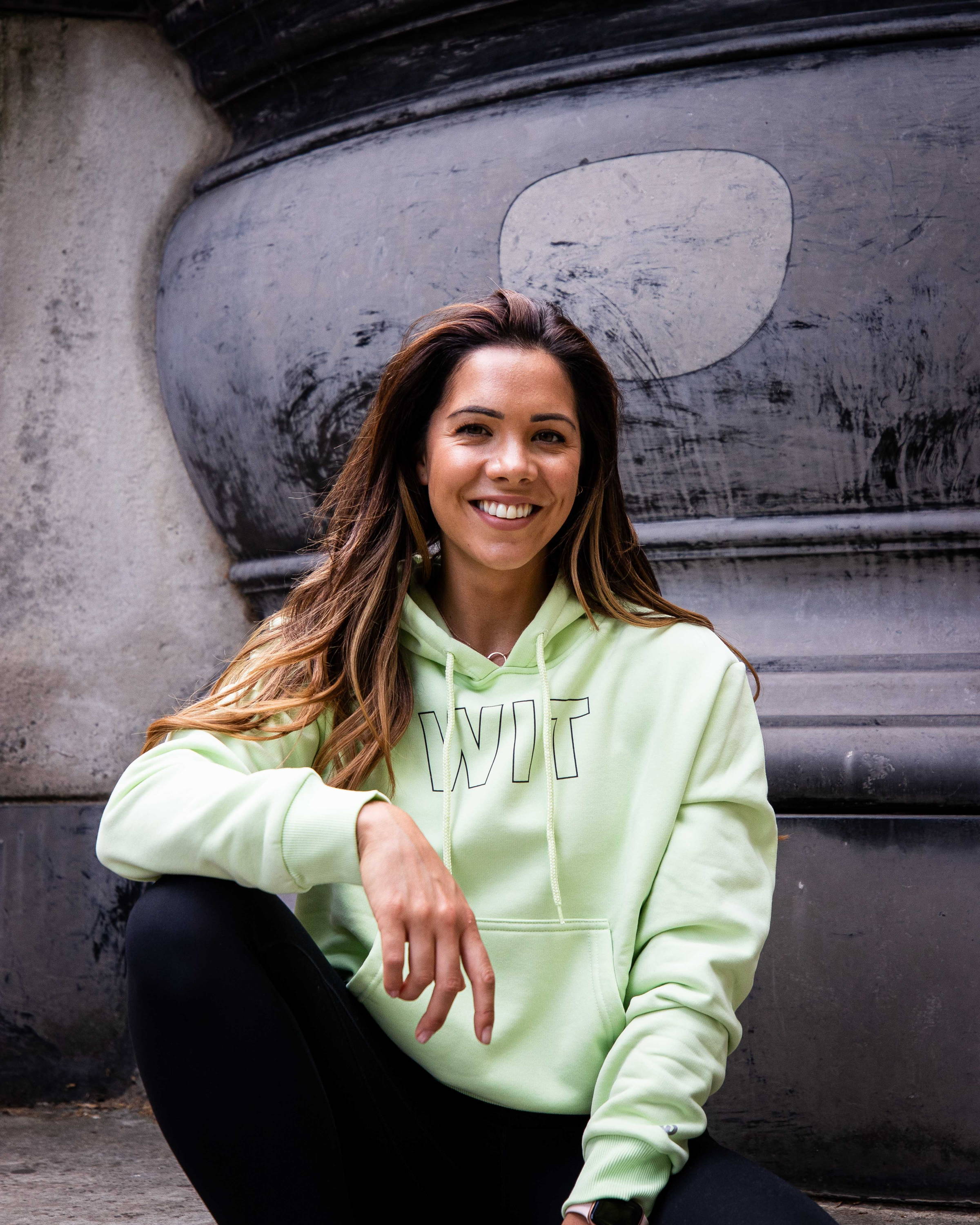 Dr. Hazel Wallace
AKA @thefoodmedic
is TEAMWIT