Froning and Fraser. Vote With Your Feet.
23.07.2020
In sport there are greats, sports men and women that superseed the sport itself. Names that are synonymous with what it means to succeed in that discipline. Jordan in Basketball, Williams in Tennis, Ronaldo in Football, in male CrossFit those greats are Froning and Fraser, without question.
These sports men and women inspire fans around the world with their unrivalled dominance. It is no surprise that these greats have struck up some of the most famed and valuable sponsorship deals in the world. These collaborations influence design and culture simultaneously in the production of personalised product, be that Serena's tennis range or Nike's Air Jordans. 
When you don your idol's kit you embody their values and attitude, and look to emulate their greatness. Debates may rumble on about who is the greatest of all time in any given sport, but ultimately fans will express their idolisation in different ways. In CrossFit fans will vote with their feet.
Their shoe collections will say enough about their heroes. Whether they copped the most recent Froning Nano X or still have the Mat Metcon 5  stored fresh in it's box. Nothing summarises a CrossFitter better than having more shoes than they know what to do with, and having more than one idol to inspire you (and that shoe collection) means more greatness for everyone.  Froning and Fraser have created some of the most iconic and scarcely available shoes in the game. So we've put together a throwback to Froning and Fraser's shoe releases over the years. Whether you've copped them all, or have a clear favourite. We'll let you decide which is the greatest (shoe) of all time...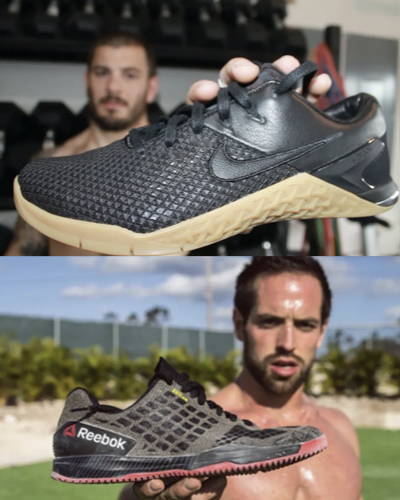 Mat and Rich have produced some of the most beloved and rare shoes of all time. Did you manage to bag any of them?
THE RICH FRONING COMPETE 6:14
RELEASE DATE: FEBRUARY 26TH 2015
We start back in 2015, when shortly after Nike's entry into the CrossFit space with the Metcon 1, Reebok answered back with the Rich Froning Compete 6:14 the same day. The shoe was unveiled and launched simultaneously with Rich Froning's performance stamp of approval. The shoe featured all of Reebok's top technology at the time of release—a Dupont Kevlar cage for durability, RopePro for control in climbs, a Nanoshell mid-sole heel wrap for stability. The Reebok CrossFit Compete 6:14 was a shoe designed for the hardest training athletes in the world and marked the beginning of a lucrative athlete branded designed and approved movement. The Froning shoe empire was born here.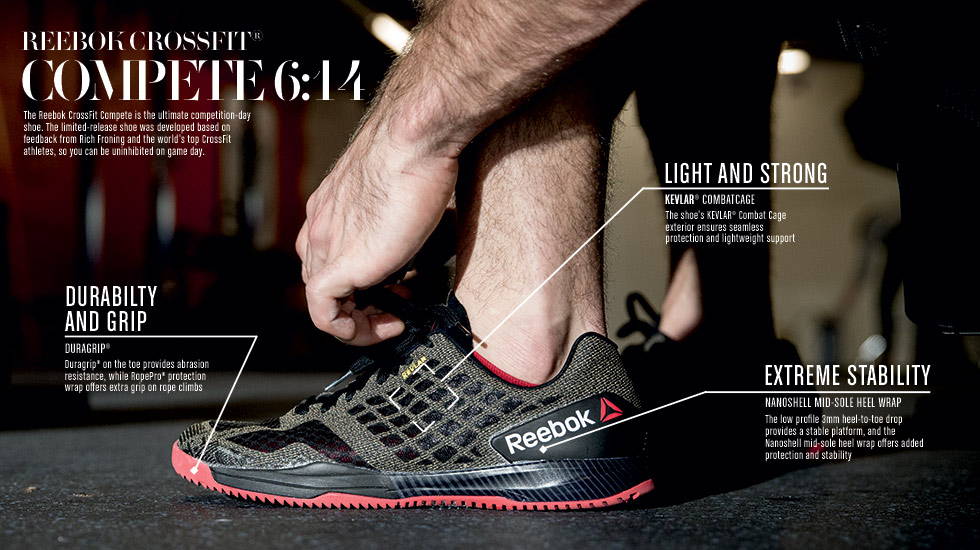 The Rich Froning Compete 6:14 
THE MAT FRASER METCON 4 
RELEASE DATE: JUNE 8TH 2018
It was only a matter of time before Mat Fraser arrived at the sneaker party, and boy did he do it in style. The Nike athlete and dominant Fittest Man on Earth brought out his first PE shoe within the Nike Metcon 4 range. Mat's first PE Nike shoe was largely inspired by two of Mat Fraser's favourite things: weightlifting and motorcycles. The sleek black design has custom haptic printing on the upper, replicating a barbell's diamond knurling. The bull's skull on the tongue patch is reminiscent of a motorcycle jacket patch, the lining is quilted like a motorcycle seat, the back of the shoe is leather and the heel clip and shoelace tips are gunmetal chrome – all nods to premium motorcycle detailing. The two circles on each heel represent the two first-place medals Fraser earned at the highest level of global competitive fitness, and nods toward his goal of a three-peat (he has since taken the title 4 times).
The letters "HWPO" are embedded in the sole of the shoe, representing Fraser's mantra of "hard work pays off", a subtle parallel to how this mantra is embedded in Mat's life.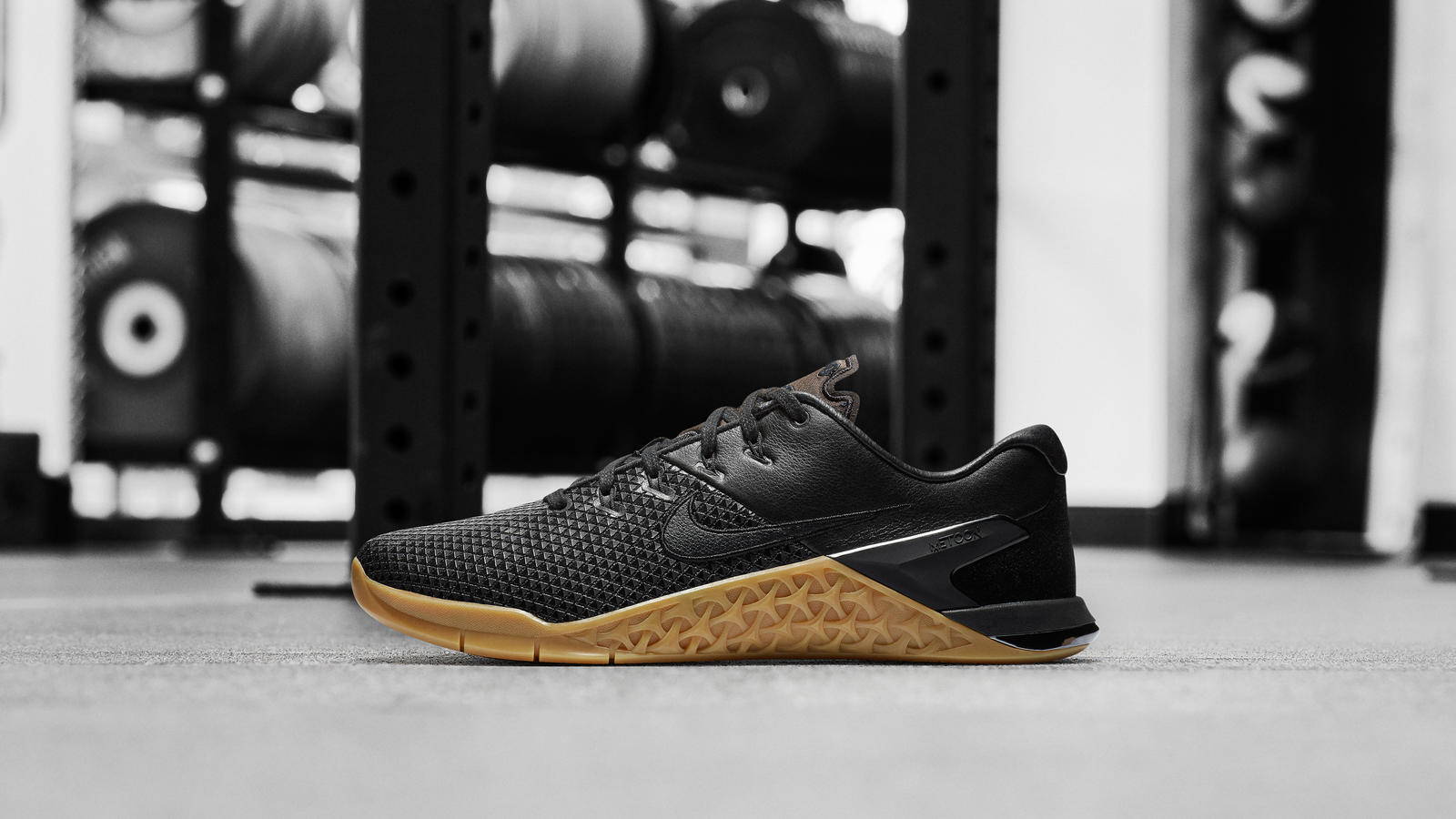 The Nike Mat Fraser Metcon 4
THE REEBOK FRONING 1
RELEASE DATE: NOVEMBER 18TH 2018
A few years after the Compete Reebok launched the Reebok Froning 1 (RF1) and larger Froning Apparel Capsule Collection, further expanding the Rich Froning brand. It took a total of 3 years for Rich to develop the collection to a standard he was happy with, unsurprisingly Rich's competitive attention to detail was not limited to the competition floor, but also his design work.
Froning wanted the sole of the RF1 to be a little softer than a Nano so he could wear them all day long. 
"I wanted to make sure this is a shoe you could wear for everything, you didn't need several pairs of shoes if you wanted to train, run, hit the ropes, whatever. And if you want to hang out or wear it out, it's also good for that because it's so comfortable. I'm always on my feet and this is a shoe you can stand around in for long periods of time."
What was created was a CrossFit tested and Froning Approved training shoe with his own personal spin. One unique feature being that Froning wanted to be able to wear his signature shoes untied. Rich is know for training and even competing with untied laces. So on the RF1, the designers included a piece of elastic that enables the shoes to be slipped on while still leaving the foot firmly locked in during workouts.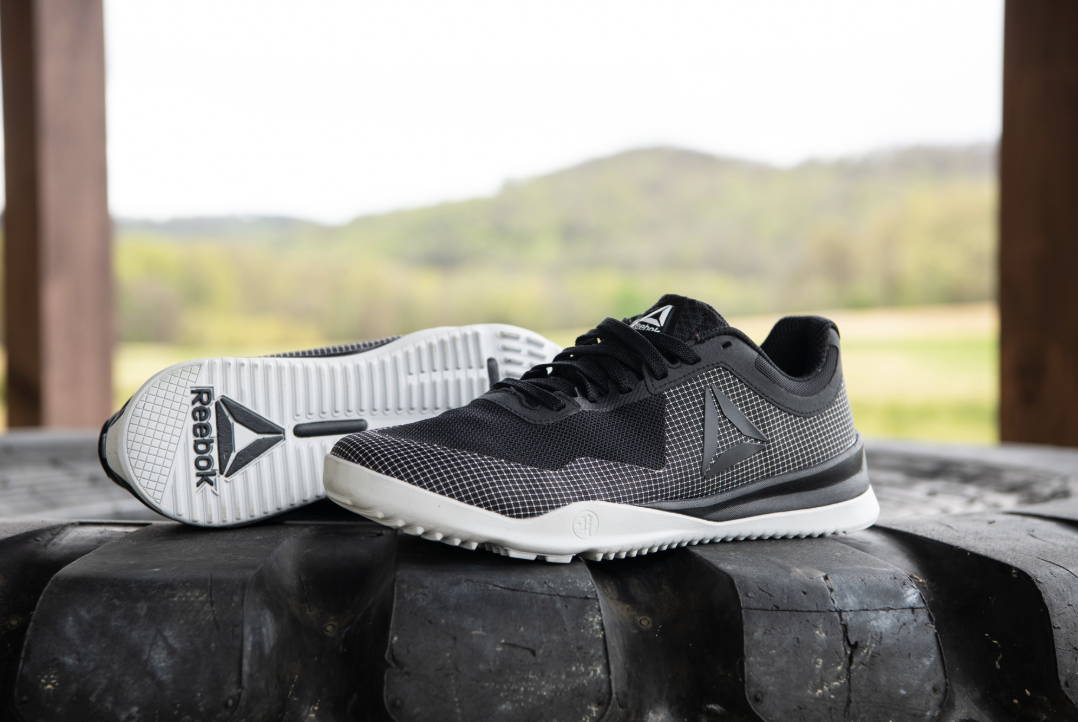 The Reebok Froning 1
THE MAT FRASER METCON 5
RELEASE DATE: JUNE 25TH 2019
Next up was Fraser's second PE in the Metcon 5 range, which built upon the sucess of his first Metcon 4 PE and cemented the 'Matcon's' cult status. The shoe was an immediate sell out, unavailable worldwide within minutes. Arguably the most anticipated and highly demanded shoe in the CrossFit space, if you managed to grab a pair of these you did darn well.
The darkness represents Fraser's inward focus and meticulous dedication to his routine, while the lightness signifies him stepping into the spotlight for competition. The red racing stripe is a nod to the chase for first place as well as the shorts worn by the CrossFit Games leader. The three bullseyes on the medial heel and on the sockliner stand for the three consecutive first-place medals Fraser has earned at the CrossFit Games. His signature appears on the transparent outsole. The shoe comes in a box packed with tissue paper with the image of a bull's skull (something Fraser uses to remind himself to strengthen his weaknesses) and again, the HWPO acronym runs throughout.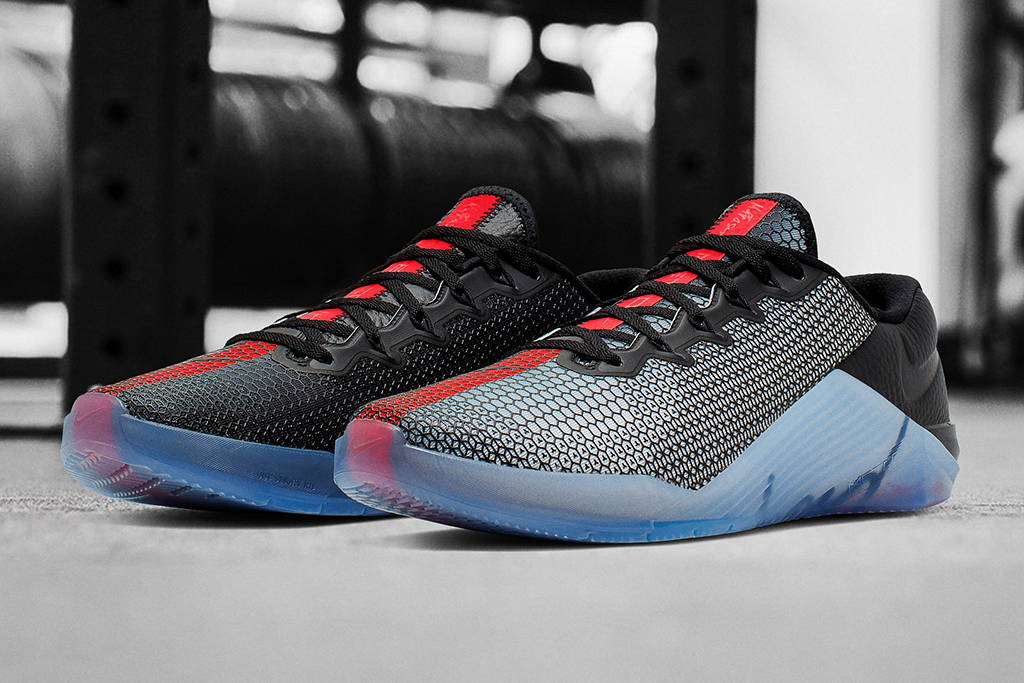 The Mat Fraser Metcon 5
THE FRONING NANO X
RELEASE DATE: JULY 21ST 2020
Last up is a drop fresh off the production line, The Froning Nano X. Designed in the Rich's favorite black and white colourway, with a gum sole combination, some of the key features on the Reebok Froning NANO X include:
A forefoot strap that keeps wearers secure and locked in – a technical update to the standard NANO X silhouette that also playfully pays homage to Froning's reputation for rarely tying his shoes in the early days of his career 
An innovative three-string rope lacing system that provides added security while dually serving as nods to both Froning's dominance on the rope as well as the three pillars he credits in guiding his life – faith, family and fitness
Strong stability provided by traction on sole that offers sure-footed feel for wide range of movements.
"Throughout my partnership with Reebok, I've loved working closely with their product and design team in our shared mission of creating the best fitness products in the world. For my training and lifestyle I need something that's extremely durable and versatile; something that won't hold me back.  When Reebok first let me try out the NANO X, I thought this was about as close to the perfect training shoe as you can get," shared Froning.  "I'm so proud of all the work that went into this franchise, and this shoe in particular. It's a special feeling when you see your feedback and vision come to life in something like this."  
If you missed this drop you can still get the Froning Nano X in remaining sizes at WIT Worldwide right now.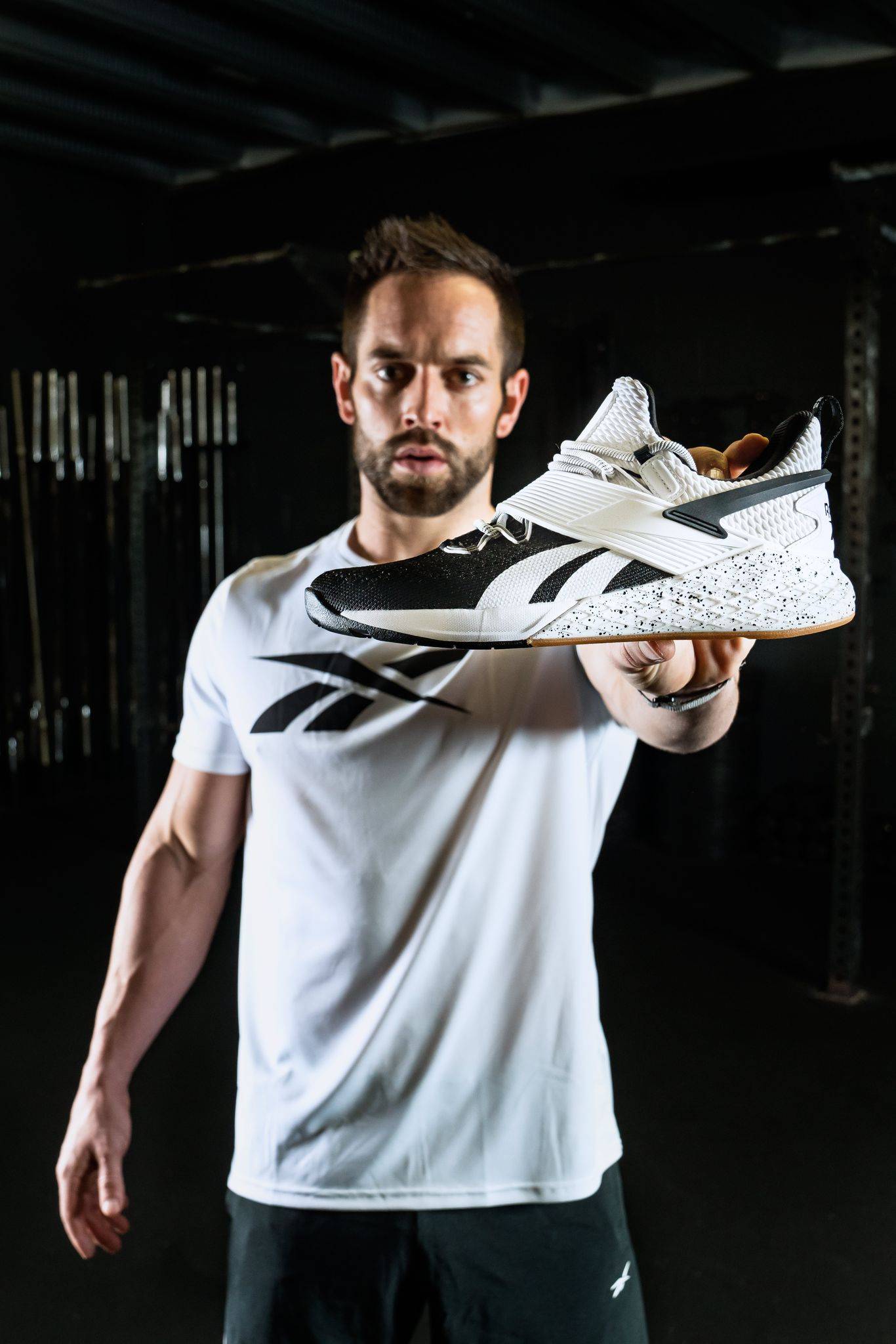 The Froning Nano X. INSPIRED BY RICH'S GUIDING VALUES IN HIS LIFE. STILL AVAILABLE IN REMAINING SIZES AT WIT WORLDWIDE.
So you can vote with your feet as to which drop is the greatest of all time. But one thing seems sure, they keep getting better with time. No one knows for sure what is next, but one thing is sure, when it lands you will find it on WIT launches.