HOW TO SET FITNESS GOALS AND ACTUALLY ACHIEVE THEM
26.03.2020
If you're feeling like your fitness goals have been cast somewhat into disarray over the past week, you are not alone.  
The circumstance we find ourselves in right now however, does provide some time and space for a little reflection and evaluation. You can use this period to sleep well, eat well, listen to your body a little more and set a game plan for your fitness - and beyond.
Head Coach at WIT Gustavo Vaz Tostes shares his thoughts on how you can see this break from normality as the perfect time to set goals and actually achieve them.
Even before we get into the "how's", I think it is very important that we discuss the importance of setting goals and how much it can influence people's experience of their fitness journey.
If I had to make this very simple, I would say that a goal is what keeps us moving through difficult times. It's the result or achievement toward which effort is directed.  This affirmation isn't just for fitness but also for life. Whenever life gets in the way (and it will), those who set a goal are more likely to keep coming back to this sense of purpose and direction. In fitness, those without such tunnel vision are likely the first to lose motivation and most likely give up on training.
The reality is that no one has unlimited free time to train and even during the quarantine, we can't just train all day long, we still have all sorts of basic needs and responsibilities (and work) that we need to accomplish. So if you are taking the time to exercise, why not to make the most of it and train with a purpose, by engineering a plan that you know will take you towards your goal(s)?
There are many different ways to set a goal. Your focus might be related to your performance, a specific skill or an aesthetic. Although, before getting into all sort of crazy and fancy fitness goals, I would try and identify a very basic first goal. Ask yourself this:
Do I just want to be healthy and/or just have fun?
Do I want to be better at XXXX?
Do I want to learn XXXX?
It is important to have expectations of yourself, as this is part of the process of chasing a goal, however, often our biggest hurdle is when we start comparing our progressions to other people's, without looking back and seeing how far we have come or being realistic with what our starting point was/is.
My biggest advice for those who find themselves a bit frustrated or not happy with their progressions, is to always look back and see how far YOU have come, instead of comparing yourself to others. If you lean into your goals, appreciating that progress no matter how small, is a win, your journey will be a much more pleasant one.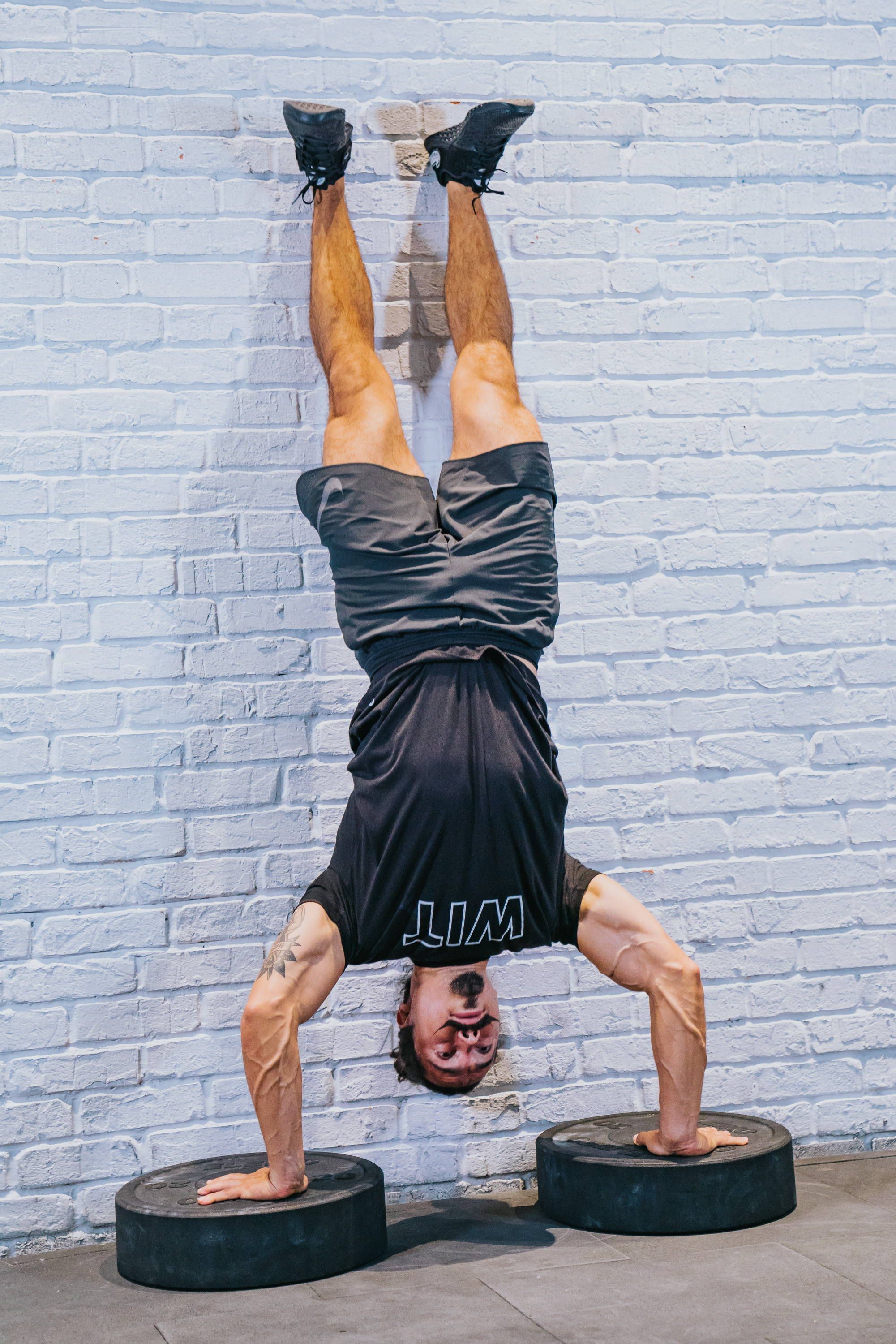 "Yes, it is amazing to challenge ourselves. However, make sure that you do what you love, and not what you think people expect you to do."
When it comes to setting goals in fitness and making sure you achieve them, I would advise you break down the whole process into 5 stages:
WHAT is my goal?
Pick a goal that will challenge you but is relatively short term. For example: "I want to get a bar muscle up!" If you still don't have a pull up, perhaps start with that!
If you want to work towards bigger picture longer term goals, I would still advise breaking them down into stages that can be achieved within a 6-month period. For example:
I want to get a bar muscle up by the end of the year and I want to get my first pull up in 2 months. 
HOW - What programme/structure am I going to use?
Once you set a fitness goal, I would advise you speak to a professional who can help you to set a programme, putting together a progressive plan to achieve it. A good programme isn't just going to help you achieve your goal quicker but will also help you prevent injury and over training along the way too.
MEASURE - How can I track progression?
This is what a well written programme does. It should provide you with structure and periodise progressions, first building foundations and then naturally building towards the final goal.
It's important that you make notes of each progression, as it is quite easy for us to forget how far we have come, especially if we are taking longer to get through some phases of this journey.
MOTIVATION
Celebrate the mini wins! Learn how to enjoy each step of the journey.
Don't compare yourself to other people, it is your journey and no-one else's. Every time you frustrated, look back and see how far you have come and trust the process.
ENJOYMENT - Do what you love
Yes, it is amazing to challenge ourselves. However, make sure that you do what you love, and not what you think people expect you to do. Sometimes we are so committed to achieving a goal or so scared of disappointing people that we forget the bigger picture and only think about these goals.
When you have a tough day, look back and always ask yourself why you started training for this goal in the first place.