INOV-8 F-LITE G 300 | Your Go To Training Shoe
29.04.2020
Discovered somewhat unexpectedly by the functional fitness community in 2009, the F-LITE series has since been a firm favourite gracing the floors of CrossFit boxes across the globe. But what is it exactly, that makes this shoe such a cult hit? And why do you need it?
We catch up with the designers at INOV-8 to understand what makes the G300 a world class training shoe.
"We knew we wanted to create the ultimate versatile shoe, that you could go to the gym, not knowing what the session was going to consist of and the shoe would be perfect every time."
INOV-8 Training and Exercise manager Fran Calvert
With a comprehensive range of versatile shoes already in their range and each with their own, unique features, before the F-LITE G300 there was a clear gap in the collection for one shoe that incorporated every single one of them.
The goal was to create product with the weight, flexibility of the F-LITE 235 V3, the breathability and drop of the F-LITE 260 KNIT, the cushioning of the F-LITE 230 AND the supportiveness and durability of the F-LITE 290.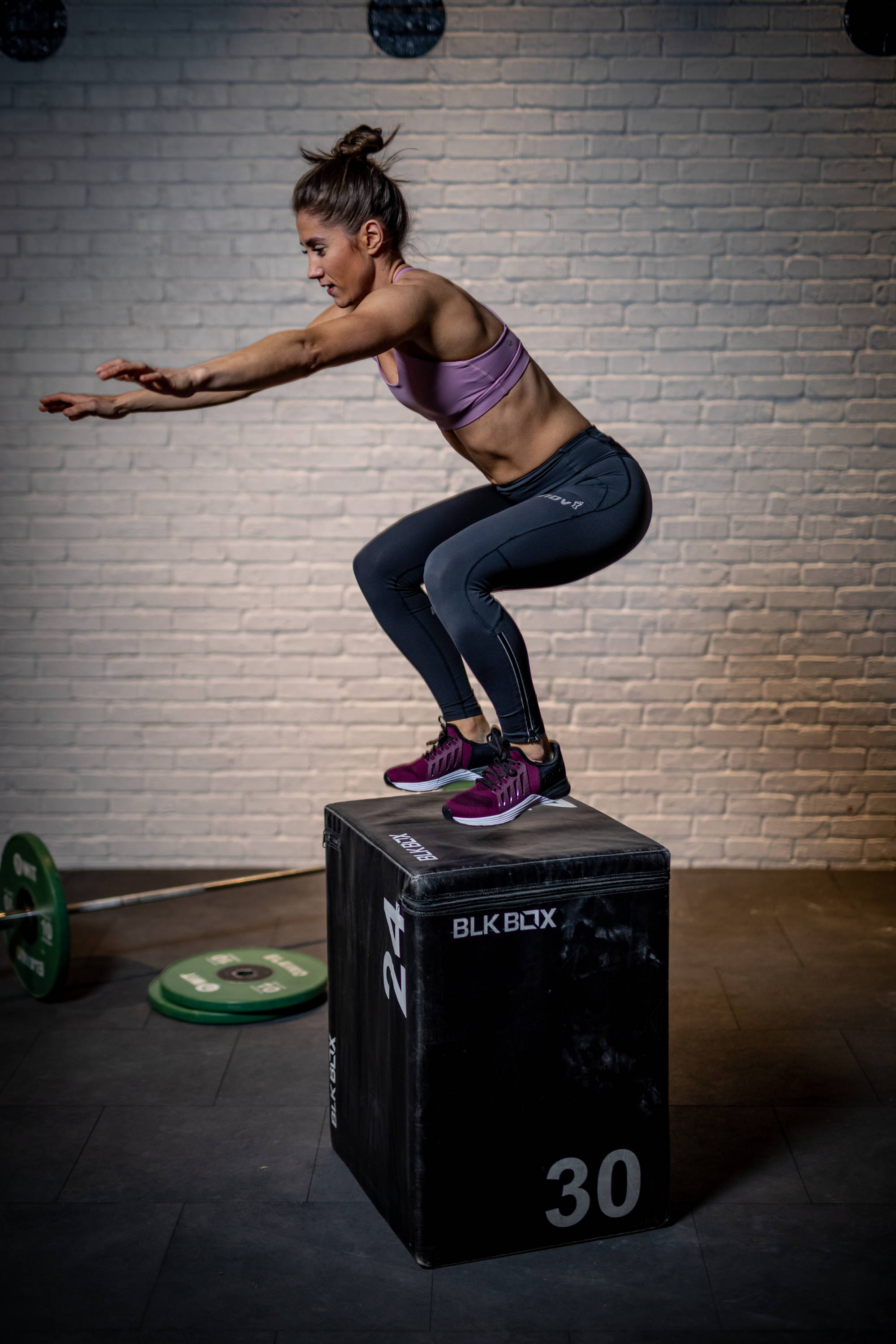 "When I briefed this shoe, my main goal was the to fill the gaps, to not need to take 3 pairs of shoes to the gym depending on what workout you were doing. I wanted that one perfect, all-rounder". Fran Calvert
INOV-8 combined all of these qualities plus more to create the most well-rounded list of features yet in the G300:
- Graphene outsole
- Graphene POWERHEEL
- Sock-line liner fit
- ROPE-TEC Protection
- Protective cage
- Extra-cushioned forefoot
- Brand new, Boomerang Footbed
- Super breathable Engineered-Knit upper
- Lightweight design
A world first, the F-LITE G 300 is made with Graphene, the strongest material known to man, yet one of the lightest materials on the planet. Using graphene in the shoe's rubber increases durability and flexibility whilst ensuing the rubber is super lightweight – the perfect combination for a training shoe.
CrossFit Games athlete Dani Speegle has been part of the development process since the start.
"I have been in the testing process since the very start for this shoe, so I have seen it evolve. My favourite thing about the shoe, is that I find the F-LITE G 300 has the perfect balance of being able to run and being able to lift, you usually get one or the other, but this has both."   Dani Speegle
The perfect all rounder, for whatever your WOD has instore, the F-LITE G 300 is one of a kind.