WIT MEETS JACOB HEPPNER | THE WORLD'S 6th FITTEST MAN AND BUDDING ENTREPRENEUR
13.05.2020
Jacob Heppner is a formidable athlete within the sport of CrossFit. He is the current 6th Fittest Man on Earth and a 4 time individual CrossFit Games athlete. Those kind of stats don't appear overnight, but are the result of years of hard work, grit and determination. It would be easy to assume that you would have to live CrossFit from the moment you wake in the morning untill your head hits the pillow at night in order to achieve the heights that Jacob has.
But it was actually only last summer that Jacob quit his full time job as a project manager. Yep thats right, up until then he had been juggling Games training with a full time job, making his achievements all the more impressive. But now that Jacob has a bit more time on his hands, he's anything but free. We caught up with the man himself to find out all about the many projects, and fully flegded businesses, that he now juggles and runs alongside his Games training. Plus we discuss how he came to embrace social media and use it as a tool to connect with his fans.
Read on to find out more about one of the busiest athletes in CrossFit...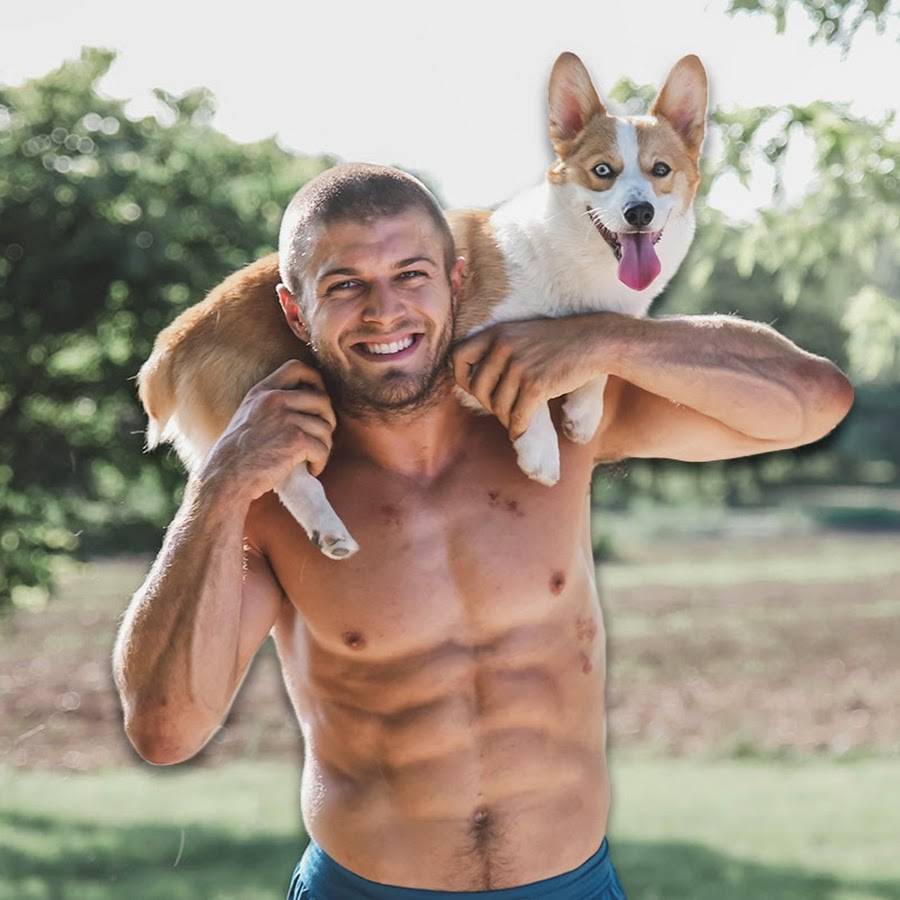 "You can be as creative as you like on social media, you can show a realnes & a rawness."
So Jacob, where do you get your creativity from?
I grew up a very creative child. Sounds really weird when you say it like that. But what most people don't know is that I was homeschooled for the majority of my life. My mom was my primary teacher from first up to eighth grade and she was my teacher, so being homeschooled, I had a lot of free time.
How and when did you first start out on social media?
I didn't really approve of social media to begin with. I didn't really like the concept, but someone told me, hey, Jake, you should do social media. When I first started CrossFit it because it'll help you get sponsors and I was like, I don't even know what that means, that I'm not going be great at CrossFit like, who cares about sponsors? Who cares about, you know, social media. But that's how to do it regardless. And really, honestly fell in love with the concept. How creative you can be. I mean, really, honestly, for lack of better terms, the sky's the limit. I can be as creative as I want to be on social media. I can show the realness and the rawness of my life.
Social media right now tends to be people showing the best parts of their life like, 'hey, guys, here I am on my yacht with my super hot supermodel wife in the Bahamas.' That's great and I know that people want to see that. But people out there need to see that there are normal people out there like them that fail and fall apart and don't finish workouts or don't measure up to what they want to do. So I want to show that I think that's what usually has set me apart, as I'm not the kind of person that's gonna show you my million dollar yacht in the Bahamas. Number one, I don't own one. Number two, I live in Kansas. And number three, I want to show the rawness. I want to show you that I am failing lifts, half the workouts I put on my social media, I don't complete! And I tell people that. So I guess on social media at the beginning I was showing a realness and a rawness and also being creative.
"It's important for us to humanise ourselves. I don't wake up & want to work out everyday."
You seem to have such a great connection with your audience, why do you think that is?
I think people find a connection with people that they feel are real and relatable. What tends to happen in our sport is they look at athletes like Fraser, Noah and Cole, and they look at them as gods. Granted, Fraser is, but they don't look at us as a human beings. It's important for us to humanise ourselves, to say, "look I wake up in the morning, I'm hungry, I put my pants on the same way you do and I don't wake up and want to work out, to be honest."
When did you realise the power of Youtube and Social Media? You seemed to have focused a lot of time and effort into it and has been growing rapidly!
I have spent hours building it. When I first started out on YouTube it was at the time when I was like, "who uses YouTube?" Then I quickly realised that it allowed me as an athlete to show longer content and to be creative with it. Like, I can't do a weight vest review on Instagram, but I can do a 30 minute weight vest review on Youtube where I can blow them up, burn them and drag them across the Kansas gravel road for 30 minutes on YouTube and show people all those details. So it gives you that flexibility, that creativity and that's always what I've looked for. Up until a couple months ago, it was just me. I pulled in a few people to help me with a few things but I still run my own Instagram. That's just me. If you see people responding, it's me, because I made it my goal in 2019 to respond to as many people as I could. I want people to realise that I don't have someone else responding for me. If you message me, I'm going to respond to your message. If you hit me up and ask me a question, i'll answer. But I have pulled in a videographer & photographer to help me, especially with 'Fitness Related Awesome News'.
Talk to us about Fitness Related Awesome News (F.R.A.N) what is that?
Absolutely. So if you guys have seen the US version of The Office you'll know the actor John Krasinski who plays Jim. So he started a thing called 'Some Good News', which basically highlights good news stories from around the world. FRAN is essentially the same concept, but showing positive things from the fitness community, because right now if you go on a news channel it's always "Oh the Corona virus is causing mass destruction etc", so I decided someone has to do this in the CrossFit space. The first episode I was looking for a positive dude so I pulled in Noah Ohlsen (he's a pretty positive dude, you know?). From there on, ire been pretty easy to get people on. We've had Brooke Wells, Dani Speegle, Pat Vellner and we actually has Mat Fraser on a few days ago. So we're having a good time doing it and sharing good stories.
Watch the first episode below...
What should the world expect to see from Jacob Heppner in the upcoming years?
Yeah so I've been working on a few things. One of the first things we tried to do in 2020 (before COVID put a stop to things) was to take the 10 acres of property on my land and try to grow hemp. The ideas was that I work with pure spectrum CBD, but right now that there is not an athlete company relationship where the athlete is creating raw products that their sponsor company uses. No company can actually say, 'Hey, Jacob created this!'. So I thought - OK, we could grow hemp on our property. Sell it to pure spectrum, then help us grow it. You know, give it a pure spectrum. We had all paperwork done to get approved. We submitted it to get approved for commercial hemp license in Kansas this year. And then Corona decided to show up and everyone in the United States Department of Agriculture went on leave, so they're not approving paperwork. So that was one thing, watch this space!
But I also run a programming company, Midwest May, which is essentially just my programming, the exact workouts I'm doing, because I think people need to realise that there's not a secret to the sauce. So I have no problem showing people what I do on a daily basis. We started that company about last year. It's been going really well!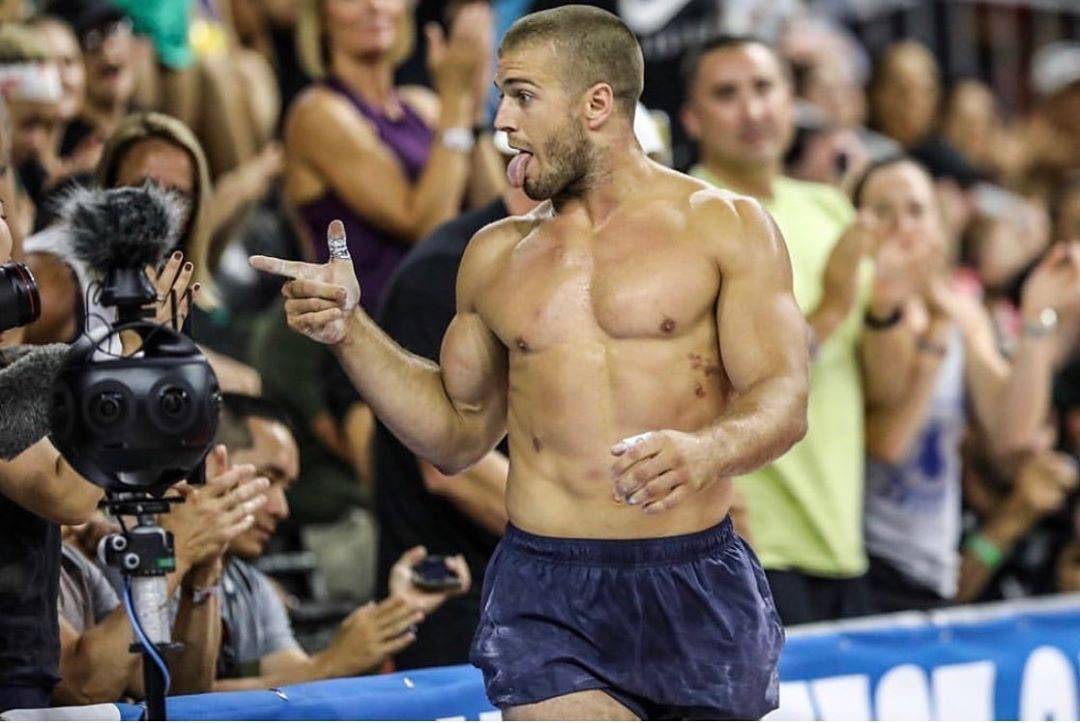 "I'm also working with a team of developers on an app for the fitness space, it's going to be friggin' amazing!"
A couple weeks ago, I also founded a company called Functional Eating, and it is a nutrition company for the fitness space. And essentially it's the same coaches that I have been using for a while for my nutrition. They didn't have the reach to pull people in. So I said, look, let's create a company together. I'll give you the reach and I'll help people get access to the exact same coaches that I work with for my nutrition. So we started that a couple weeks and it's going really well! It's not just for athletes, it's for everybody.
Then I'm also in another process (that I can't talk too much about it because I have an NDA signed), but I'm working with a team of developers and we're in the process of designing an app for the fitness space that's going to change everything. It's going to be friggin' amazing for everybody in and across that space!
- 
Follow Jacob on Instagram and Youtube to keep up to date with his busineses and projects. Plus stay tuned to his channels to follow his CrossFit season. Having finished 18th in the worldwide Open Jacob is currently set to attend the 2020 Games, we're sure he can find some time to squeeze that in too!