WIT's Ones To Watch - The Mid Atlantic CrossFit Challenge
28.05.2021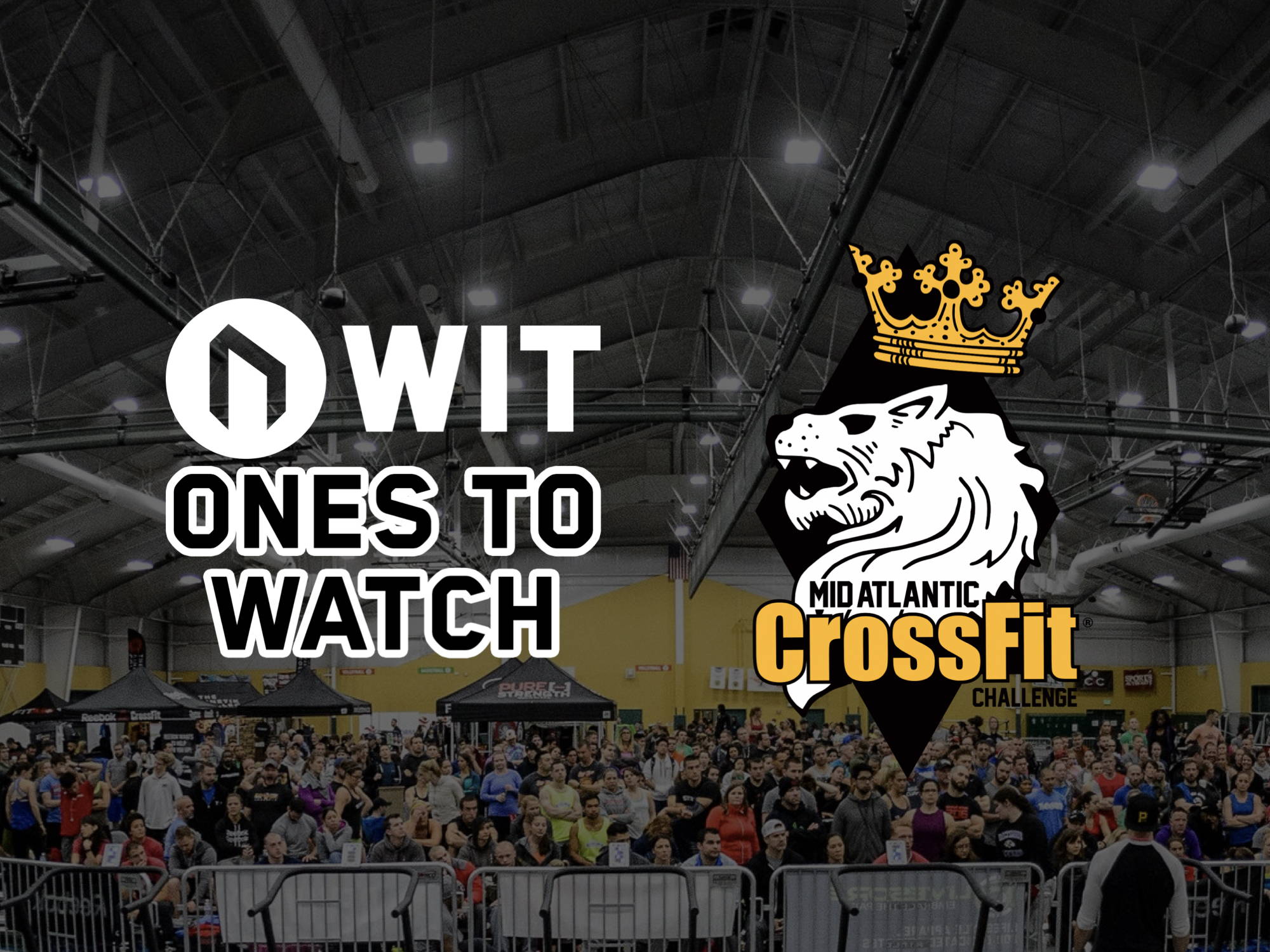 WE ARE BACK! 
The first North American semi-final of four kicks off this weekend, and the lineup is full of some of the biggest stars in CrossFit, hoping to stamp their tickets to the 2021 NOBULL CrossFit Games. With the women's field being extremely competitive, it has been taken up a level when 4 times CrossFit Games Champ, Tia-Clair Toomey Orr was announced to be competing there due to travel restrictions in Australia. Team WIT take you through the ones to watch at this year's Mid-Atlantic CrossFit Championship.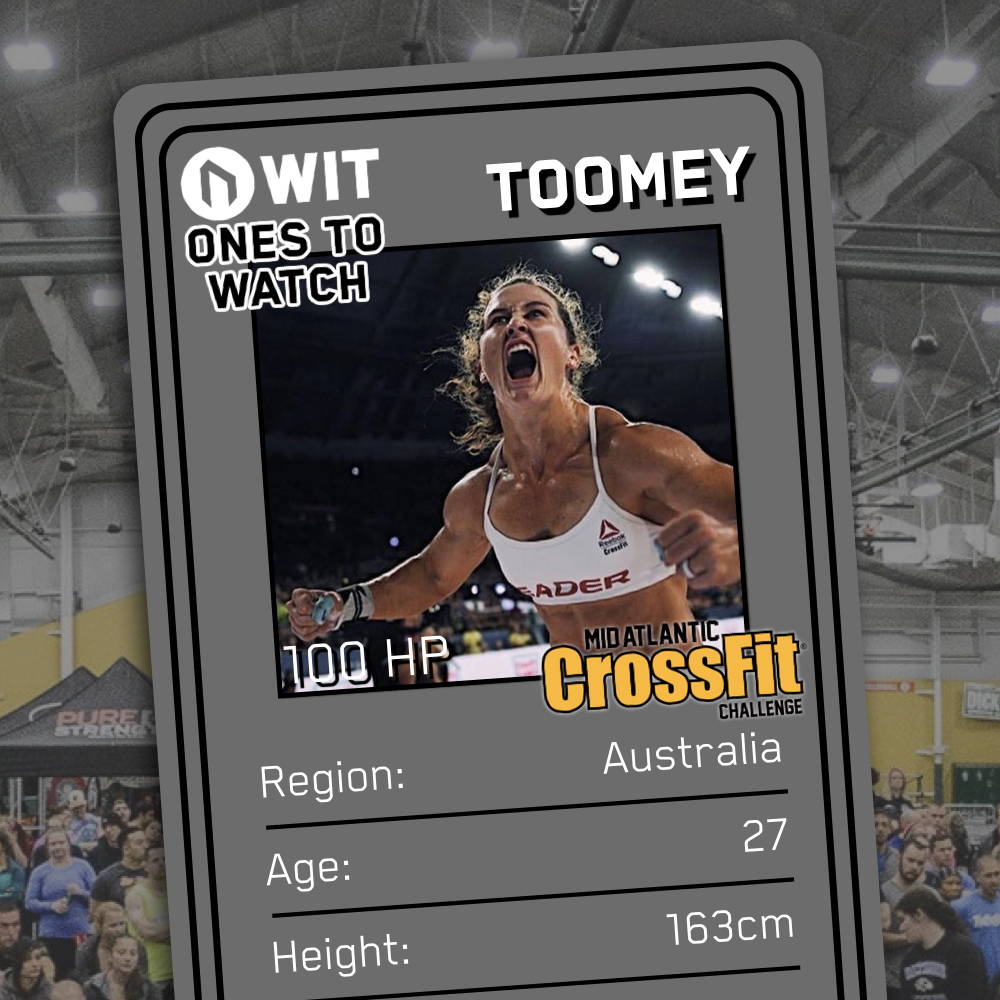 TIA-CLAIR TOOMEY ORR  
Currently, the most dominant athlete competing in in the sport of CrossFit, 4 time CrossFit Games Athlete, Tia-Clair Toomey Orr is looking to continue her dominance and win the NOBULL CrossFit Games for the 5th time in row. Toomey hasn't lost in a live competition since finishing 2nd at the Pacific Regional in 2017.
With training partner, Mathew Fraser retiring at the end of last season, Tia alongside Brooke Wells set up camp in Nashville to take their training to the next level. With next to no weaknesses, and an abundance of strengths in weightlifting, gymnastics and endurance, expect Toomey Orr to walk away with a number of event wins and total domination. 
BROOKE WELLS 
5th Fittest Woman on Earth and 6 x CrossFit Games Athlete, Brooke Wells has truly blossomed into being one of the best CrossFit athletes on Earth. After finishing 5th at the 2020 CrossFit Games, Brooke has relocated to Nashville and joined Prvn Fitness, now being coached by Shane Orr. Not only that, Brooke's new training partner is 4 times and reigning CrossFit Games Champion, Tia-Clair Toomey as well as Alec Smith. Training day in, day out with the calibre of coaches and athletes around is only going to make Brooke Wells a podium contender. 
Wells stands out in a number of different areas, including handstand walking and raw strength events. Having won the Handstand Obstacle Walk in 2018, Handstand Sprint in 2020 and the Ranch Deadlift Ladder in 2016. It is exciting to see what new Coach Shane Orr will have change to take her to the next level and getting on the podium.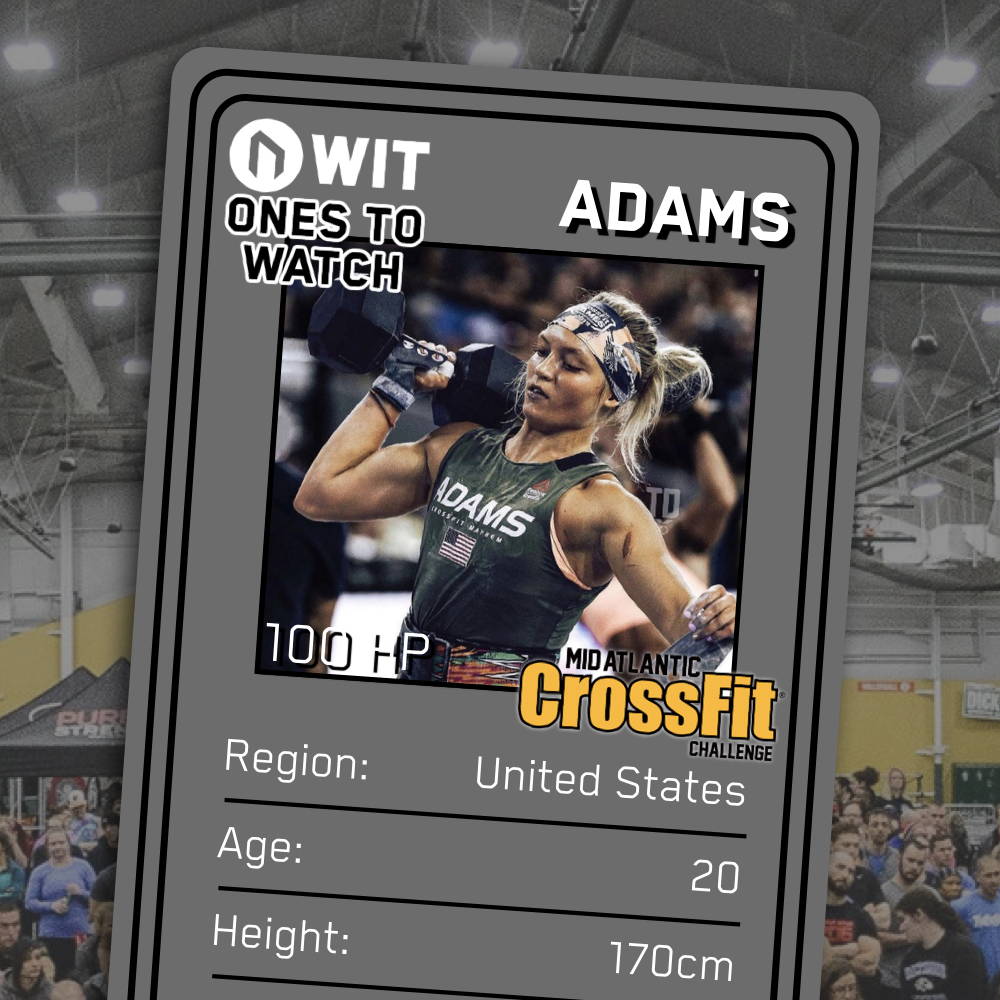 HALEY ADAMS   
At just 20 years old, Haley Adams is a name that has been mentioned over and over again as someone who will be a future champion of the sport. Having trained under the watchful eye of Rich Froning for many years now and finishing 4th at the 2020 CrossFit Games, it seems things are heading in the right direction for Haley in her quest on becoming the Fittest Woman on Earth.
Haley has won the teen division of the CrossFit Games twice and has since grown into one of the fiercest competitors in the women's field. Having picked up a number of top 10 finishes at the 2020 CrossFit Games in Phases One, Adams went into Phase two and narrowly missed out on getting on the podium. Looking fitter than ever, watch out for Haley in the longer more gruelling events as well as the high level gymnastics ones too.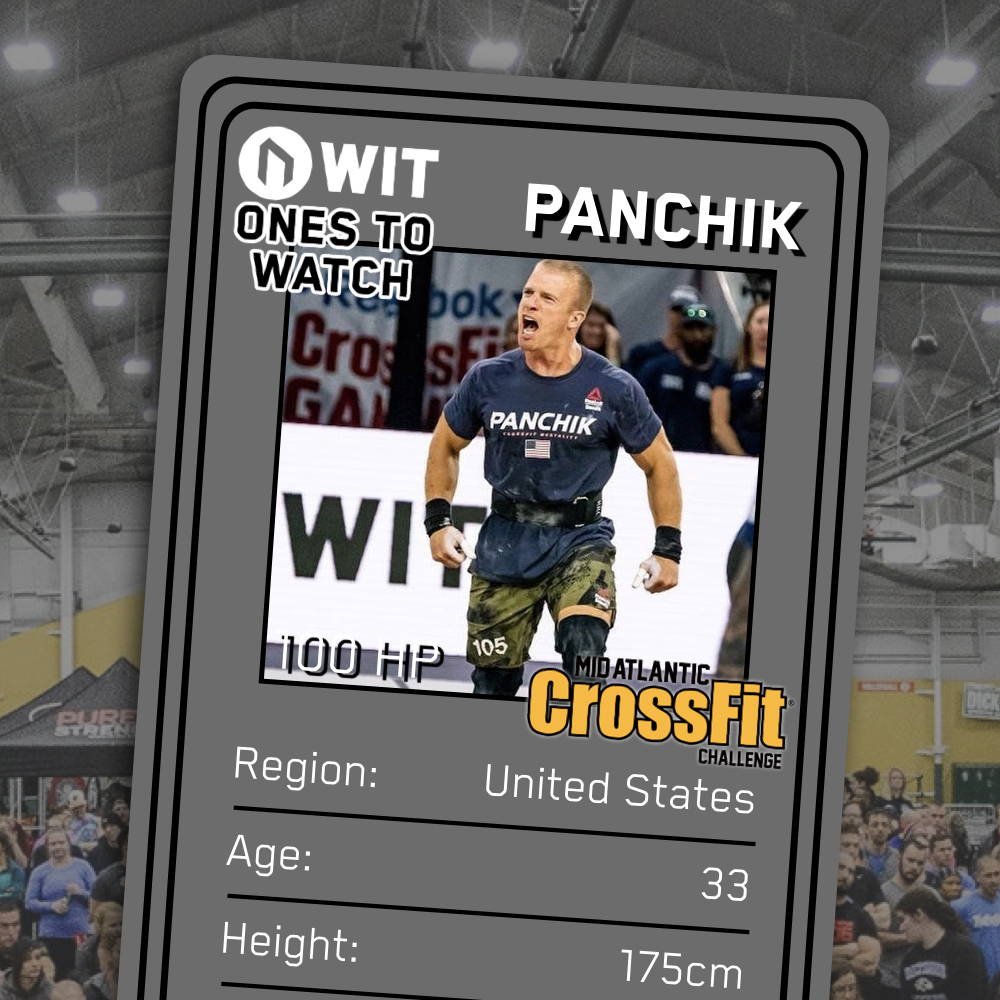 SCOTT PANCHIK
Coming back to the Individual Competition after a year of team training with CrossFit Mayhem , 8 times CrossFit Games competitor, Scott Panchik has yet to stand on the podium. We think this may be Scott's year. After comfortably winning the CrossFit Games Open 21.3 and 21.4 live announcement comfortably, Scott's tools look sharper than they ever have. In an interview with CrossFit, Panchik credits a year of training with 4 times CrossFit Games Champion Rich Froning saying, "I'm a different athlete, I feel like I've continued to evolve in all of the areas." 
Scott Panchik has taken on the best to ever do it head to head in a number of different events, from the the One-Rep Max Clean at the 2018 CrossFit Games, to the nail biting finish to the Central Regional in 2013 against Rich Froning. Could Panchik be the next athlete to take the title 'The Fittest'? After finishing second in the worldwide CrossFit Open, you can't count the veteran out. 
JUSTIN MEDEIROS 


3rd Fittest Man on Earth, Justin Medeiros burst onto the CrossFit Games scene last year, landing himself on the podium in his Rookie year. The man with the most famous mullet in fitness looks to be a top contender to take over the title of the Fittest on Earth after pushing 5 x CrossFit Games Champion, Mat Fraser in numerous events at the 2020 CrossFit Games, not many people can say that! 
Medeiros burst onto the CrossFit Scene in 2019, when winning Filthy 150, Ireland's CrossFit Sanctioned event. Since then Medeiros again relatively unknown shocked a number of CrossFit fans by finishing 3rd in phase one of the CrossFit Games and then continuing to do so in phase two. An all round phenomenal athlete with an exceptional engine, and at just at the age of 22, the future of CrossFit remains bright with the likes of Medeiros fighting for the reigns of the title 'Fittest on Earth'.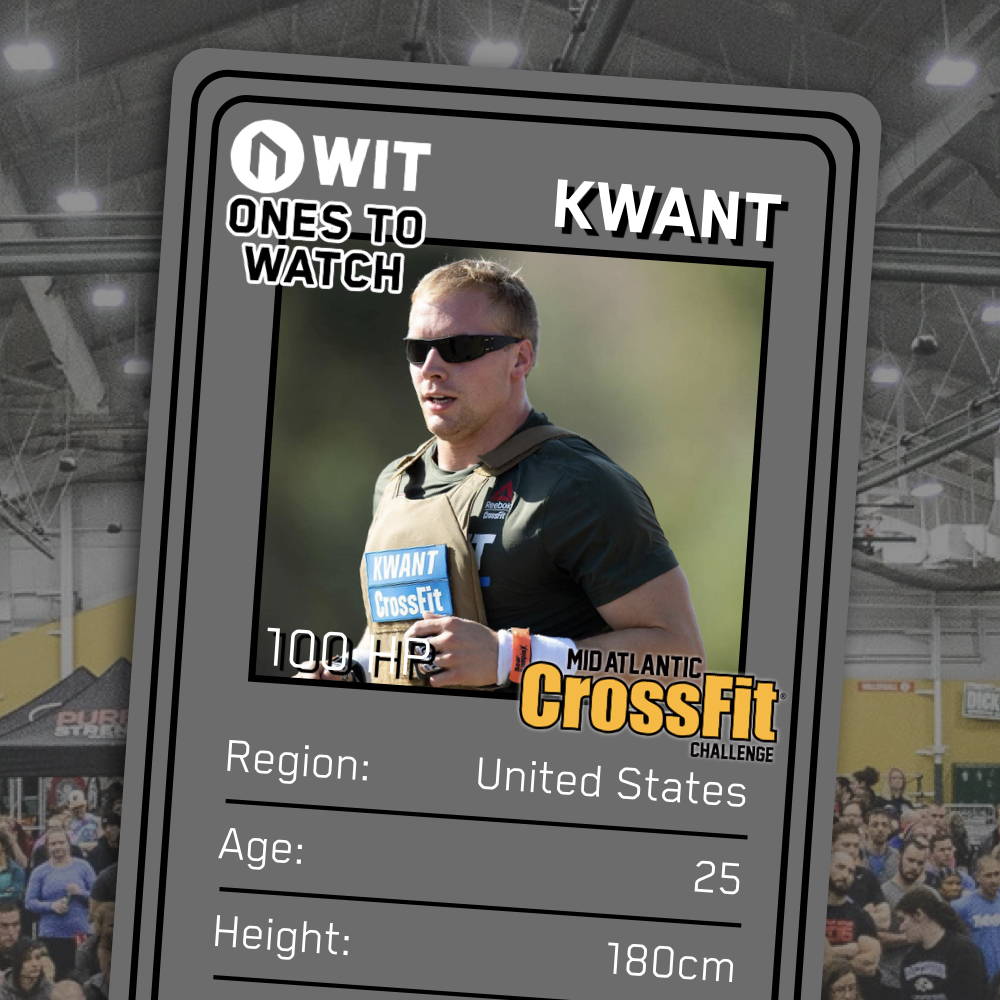 SAMUEL KWANT
After a full year of training at CrossFit New England with the CompTrain Crew including Katrin Davidsdóttir, Chandler Smith and Amanda Barnhart, 2nd Fittest Man on Earth, Sam Kwant is looking to punch his ticket to Madison and regain a spot on the podium. In an interview with CrossFit, Kwant is looking for more in 2021. "There's still one more spot to go, so I'm grinding for that first-place spot,"
Kwant flies under the radar at most events however since finishing second last year to the now retired Mathew Fraser, he will struggle to do so. At just 25, Kwant has already been to the CrossFit Games 3 times, looking to make is a fourth. Kwant is nothing short of a man mountain with enormous strength and power output so make sure to keep an eye out for him when the workouts get fast and the weights get heavy. 
Written by Fraser Knox and Holly Bradshaw.