MORE THAN INFLUENCERS - Brooke, Tia & Katrin x NOBULL
13.08.2020
Meet Brooke Wells, Tia-Clair Toomey and Katrin Davidsdottir.
Proud NOBULL athletes, and 3 of the greatest CrossFit athletes to have graced the world stage. 
They have inspired fans and athletes across the world with their driven, dogged and dominant performances. But these 3 ladies are so much more than influencers, they are pure-grit, high-performance athletes who dedicate their lives day in and day out to pushing their performance capabilities further than ever before. 
As NOBULL looks to celebrate these 3 iconic athletes with a one-of-a-kind collection, we take a look back at 3 moments that cemented their iconic statuses and take a look at the individual mantras they live, train and compete by.
BROOKE WELLS
Brooke took the CrossFit world by storm in 2015 when at just 19 years old and a relative unknown she won the CrossFit Central Regional. She continued to make waves the following year at the 2016 CrossFit Games, taking part in events at the iconic CrossFit Ranch in Aromas, California. Few can forget the moment when Brooke, after already having completed a gruelling 7km trail run through unforgiven terrains, took on the 20 bar deadlift ladder. Having had just 10 minutes rest, Brooke stepped from one bar to the next picking each one up with incomprehensible ease. Brooke was the only female athlete to complete the ladder, which started at 275lbs and rose in 20lbs increments to 415lbs (188kg). This dominant moment stamped Brooke's presence in the CrossFit world as being one of the strongest and most powerful athletes in the game. Brooke went on to take 6th that year at the age of just 21. It is a moment that few can forget and has become an iconic symbol of female strength at the CrossFit Games.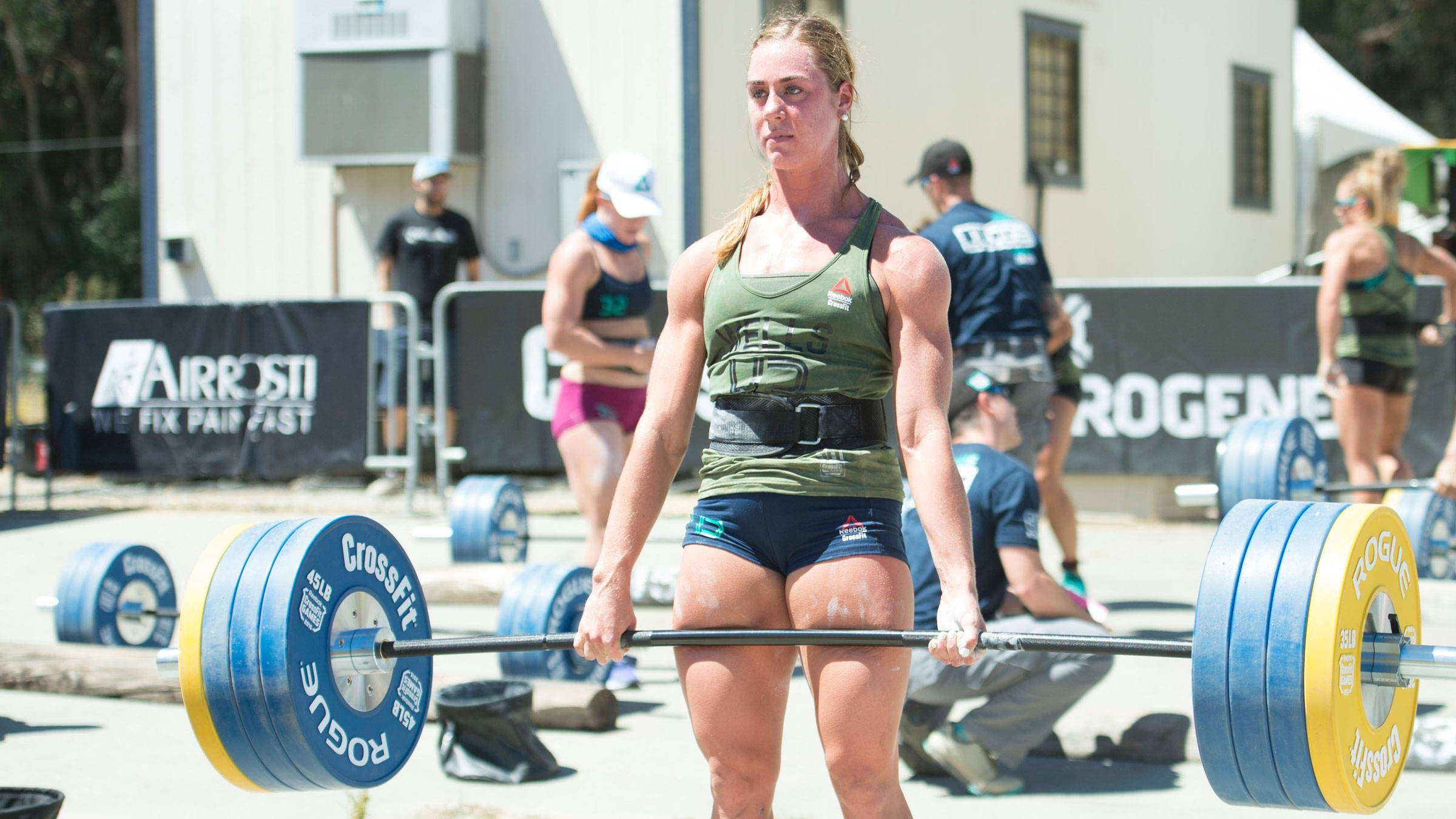 Brooke Wells was the only female to complete the Deadlift Ladder at the 2016 CrossFit Games, topping out at 415lbs (188kg), an iconic moment in the sport.
Brooke in fact only discovered CrossFit as a result of her early athletic endeavours on the track. From a young age she was constantly pushing her body to find out what it was capable of. Whether on the track as a young teen, or in gymnastics classes as a little girl. Brooke always pushed herself and thrived in a competitive environment, learning to put in the work needed at home, and then perform on the competitive stage when it counted. 
Whether on the track as a teen or on the Competition floor as a Games athlete, Brooke has learnt how to focus and perform when it counts.
Katrin Davidsdottir
Katrin Davidsdottir is one of the most iconic CrossFit athletes of all time, having achieved what only 3 woman have - the double CrossFit Games title. In 2016 she went into the CrossFit Games as the reigning champ. Going into the fifth and final day of competition, Katrin was in second place to Tia-Clair Toomey by 8 points and needed to make up ground fast. The final morning kicked off with a 280 ft Handstand walk for time. Although Katrin was known for being exceptional on her hands, 280ft was going to be a challenge for any athlete. No one was expecting to see what happened next. Katrin set off quickly and took an early lead. As many athletes started to fatigue and kick down, all eyes were on Katrin and Kari Pearce who were head to head (or hand to hand) waiting to see who was going to kick down first and shake out. It came down to the final segment of the 280ft when Kari finally broke, giving Katrin the chance to take the victory. Katrin managed to walk the entire length of the stadium unbroken, without kicking down from the handstand once. Katrin's performance not only shot her back into first place and ultimately helped her to secure her second Fittest on Earth title, but also personified her dogged determination to win, and her ability to pull out incredible performances when she needs them most.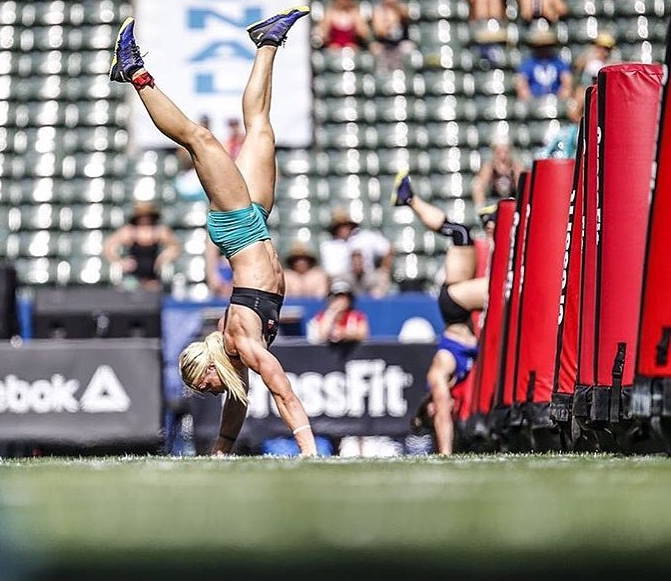 Katrin Davidsdottir Winning The Handstand Walk at the 2016 CrossFit Games, regaining first place and taking her second Fittest on Earth title. When it counts, never count Katrin out.
A true work horse, or 'sled-dog', Katrin loves nothing more than putting in the work. Wanting to be pushed, wanting to discover her potential and wanting to suffer to succeed, Katrin has always loved the process. She has displayed this mental fortitude time and time again on the world stage and truly has defined the art of fitness as a sport. Always pushing to empty the tank and leave everything on the competition floor, Katrin embodies the pursuit of being the best version of yourself.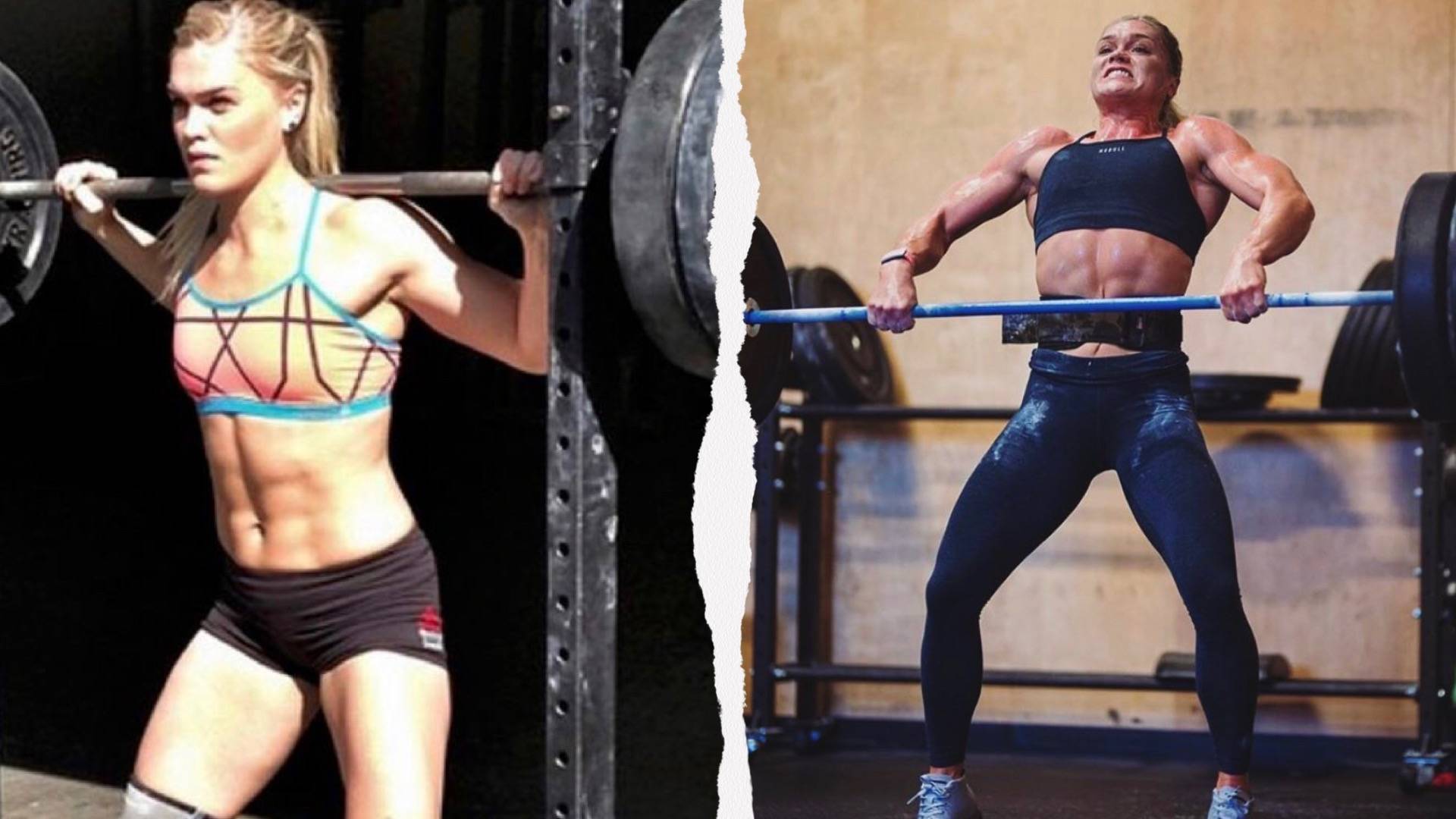 Katrin's mental fortitude and relentless work ethic has defined her 'sled-dog' persona.
Tia-Clair Toomey

Arguably the greatest athlete of all time, Tia-Clair Toomey was the first athlete to compete at the CrossFit Games and the Olympics in the same year back in 2016. Fast forward to 2019, the 2 time (now 3 time) champ took on the one rep max clean event in front of the most energetic and pumped up crowd the CrossFit Games has ever seen. One by one, athletes were bowing out as the weights got heavier until only Toomey and Amanda Barnhart were left. Back in 2017, CrossFit Games director Dave Castro said that there is always an event where the winning athlete makes a statement, the 2019 clean event was Tia's. Toomey stepped up to the 265lbs bar and lifted it with ease, defeating Barnhart and the rest of the field. The CrossFit world witnessed Tia's statement workout and what would define her third CrossFit Games victory, becoming the only female athlete to be crowned the Fittest on Earth three consecutive times.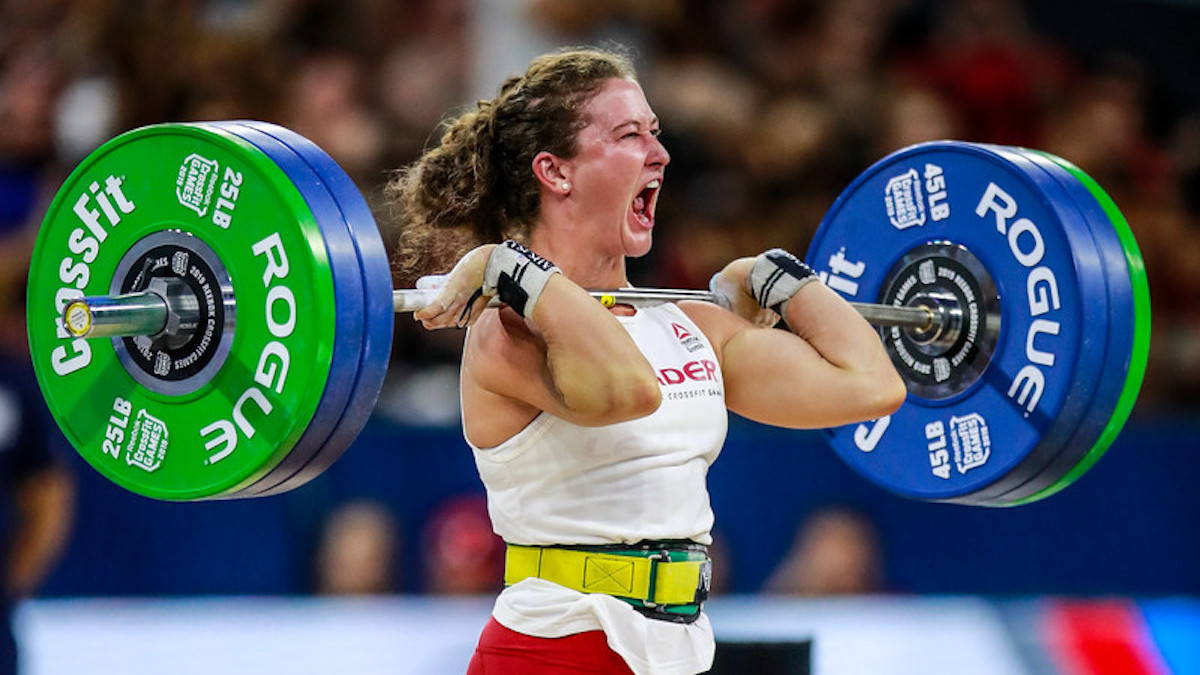 Tia's now iconic roar that ripped through the CrossFit games stadium and personifies her dominances and self-believe.
Tia is now considered one of the most dominant CrossFit athletes of all time. But she has not always displayed the confidence and self-belief that we now see. In 2017, off the back of two consecutive runner-up positions in the two years prior, Tia flicked a switch in her mental game. Making a point of shunning her self doubt and believing that she not only had the ability to compete but to dominate the world stage. Tia has now become an unstoppable force who continues to push the boundaries of what is considered possible in the sport. She does so whilst championing the importance of self belief and mental resilience. You can only achieve something if you truly believe in yourself.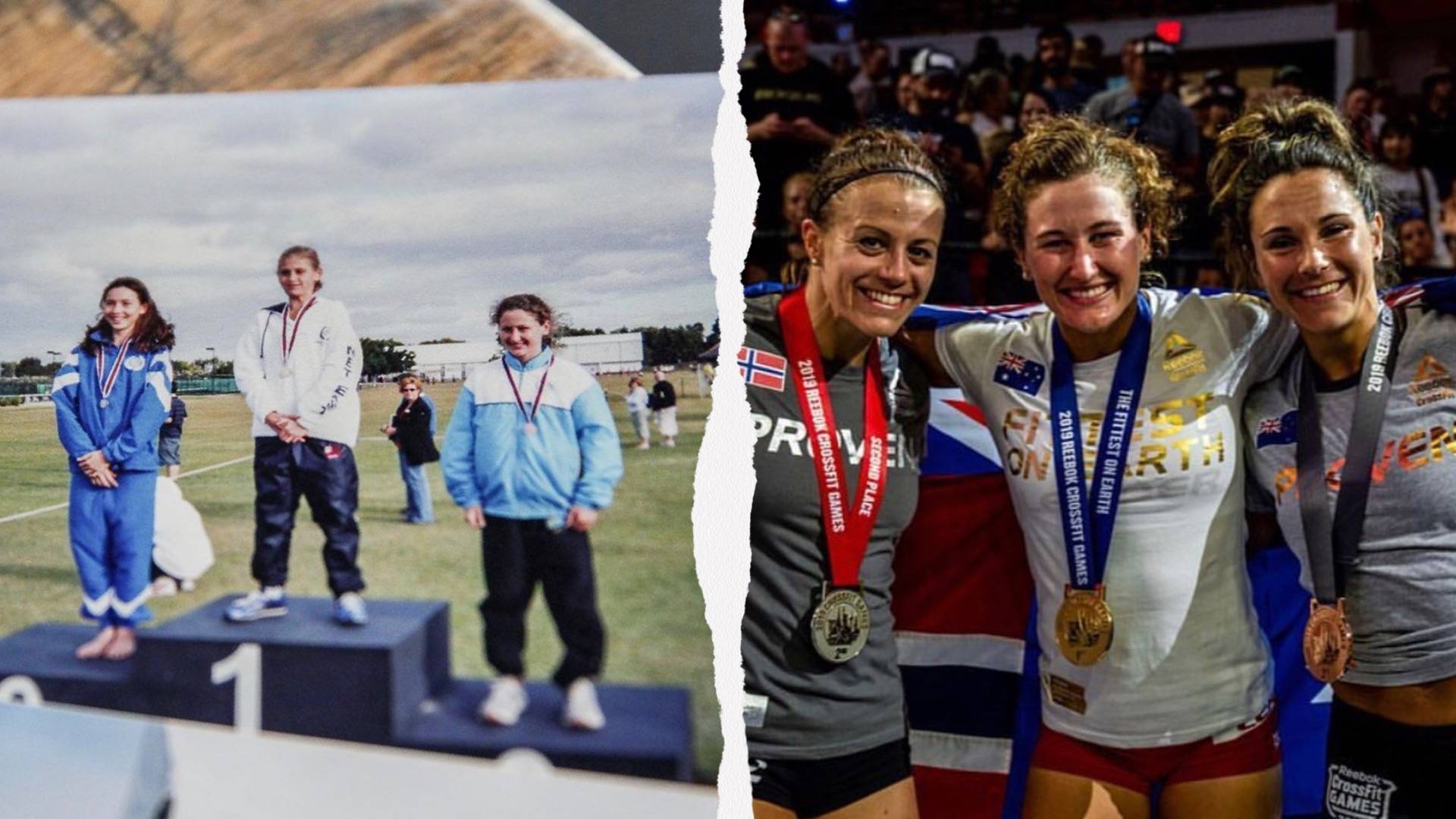 Tia's athletic background was in track, but she never thought her route would lead her to where she is now. The most decorated female crossfit athlete of all time.
Keep an eye on the WIT Launches page across the next few days to make sure you don't miss out on what NOBULL has been working on with Brooke, Katrin and Tia. You won't want to miss it.