5 Must See Fitness Documentaries to Motivate and Educate You
20.03.2020
We know that you, the fitness obsessed, must already be growing restless working from home. We promised to bring you as much fitness and training related entertainment over the coming weeks as possible and we start by giving you a guide to some of the best fitness or training related documentaries. We look at CrossFit with the Froning documentary and the story of the 2018 CrossFit games, to cycling and athletics through the fascinating Icarus and a performance enhancing drugs scandal. We follow these with focusing on a sport that personifies fitness obsession and training for one of the most gruelling events in sport and, finally, a cult Bodybuilding epic. We hope this gets you through the next few days alongside your home workouts! 
Froning (2015)
"In sports, legends appear once in a generation. They are athletes who not only change the way a game is played but also, regarded entirely. Michael Jordan. Wayne Gretzky. Pele. Babe Ruth. In CrossFit, that man is Rich Froning." Sean Woodland.
The documentary is focused around Rich Froning as he prepares for his final individual CrossFit Games in 2014, looking to win his fourth consecutive title and become the Fittest Man in History. This documentary is not only his intense CrossFit training regime, but his family life including the complications and heartbreaks he has endured which has made him the man that he is today. Expect a hugely powerful and emotional film directed by Heber Cannon where you will see why Rich is one of the greatest competitors of all time.
Where to watch: Amazon Prime or i Tunes
The Redeemed and Dominant (2018)
The Reedeemed and Dominant follows the worlds best CrossFit Games athletes as they take on the 2017 CrossFit Games in Madison, Wisconsin. The Reedeemed and Dominant gives you an inside look to the gruelling events and drama that is involved in trying to become crowned the Fittest on Earth. Follow the athletes prior to, during and after the CrossFit Games. Expect to see blood, sweat and tears alongside extremely nail-biting events and a range of emotions as the Fittest on Earth take on the unknown and unknowable.
Where to watch: Netflix
Icarus (2017)
Icarus is an American documentary film by Bryan Fogel, which chronicles Fogel's exploration of the option of doping within the sport of cycling. Fogel himself takes banned performance-enhancing drugs in a way that will evade detection from drug-testing, helping Fogel's experiment to prove that the current way athletes are tested for drugs is insufficient. When he asks for the help of Grigory Rodchenkov, the head of the Russian anti-doping laboratory, Fogel stumbles upon a major international doping scandal. Expect an intense, thrilling watch as Fogel and Rochenkov lift the veil on the Kremlin's state-sponsored cheating.
Where to watch: Netflix
Iron Cowboy (2016)
For most people, completing an Iron Man is a task that seems to be an impossible feat. How about an Iron Man a day, for 50 days. Iron Cowboys follows James Lawrence, a record-setting triathlete as he dares to complete 50 Ironman races, a 2.4-mile swim, a 112-mile bike ride, and a 26.2-mile run, in 50 days in 50 states. Expect to see how far the body can be pushed mentally and physically in one of the most inspiring fitness documentaries on Netflix.
Where to watch: Netflix
Pumping Iron (1977)
You've all heard of Arnold Schwarzenegger but do you know how he got to where he is today? Pumping Iron follows the top bodybuilders as they train to compete in the Mr. Olympia competition during the 'Golden Age' of bodybuilding. With Schwarzenegger going for his sixth title, expect to see the tensions rise between competitors, an inside to what it takes to become Mr Olympia, why Arnold Schwarzenegger is a household name and is known as one of the greatest body builders to have ever lived?
Where to watch: Amazon or You Tube
---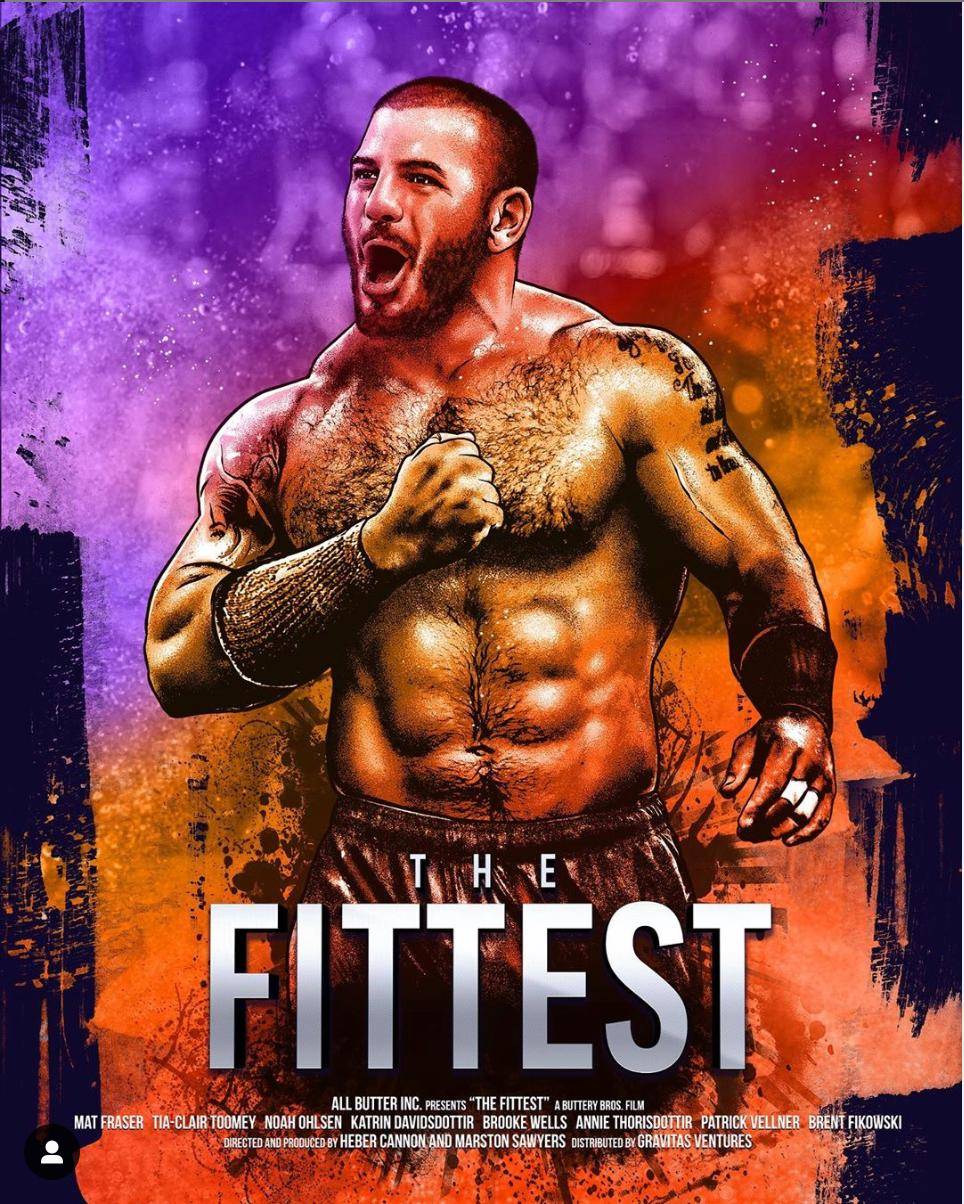 If you've exhausted this list, fear not, the best is yet to come. 
The highly anticipated documentary THE FITTEST by The Buttery Bros will launch globally on Tuesday April 7th 2020.

A film by The Buttery Bros – Heber Cannon and Marston Sawyers - who are set to become the faces of fitness filmmaking, have created the world's first independent film on The CrossFit Games 2019, the most physically and mentally challenging competition on earth.

The documentary follows the worlds fittest athletes as they navigate the exhausting challenges throughout the four-day competition, capturing all the drama and tension in the world's fastest growing new sport. The documentary also delves into the fallout from CrossFit HQ's controversial changes to The Games format in 2019, as well as the mass firing of CrossFit's entire media team. The newly liberated media space previously controlled by the sport's governing body has allowed Heber and Marston to create an unbiased, enthralling portrayal of one of sports greatest competitions.