NIKE - I AM NOT A ROBOT
05.10.2020
The latest Limited Edition Nike Training Footwear pack has just been unveiled, the 'I Am Not A Robot' pack. Consisting of a Romaleos 4 and a Mens' & Womens' Metcon 6, the pack has already been spotted on the feet of CrossFit Games Stage 2 qualifier and Nike Athlete, Noah Ohlsen. With the Romaleos 4 already live to purchase at WIT in the US, and the rest of the full pack due to launch Worldwide at WIT on the 15th of October, we take a look at the inspiration behind the eye-catching and extremely limited drop.
Consisting of a predominantly blackout colour pallete set against bright splashes of Bold Crimson and Electric Green, the pack's design features graphic elements inspired by the segmented barcodes and checkboxes of an online reCAPTCHA form. This is finished off with a bold statement printed across the metatarsal strap of the lifter, which proudly states in digital clock typography - 'I Am Not A Robot'. 
It is this exact statement that athletes around the world must confirm when entering themselves into competitions online. A process that has been even more significant in recent months as the world of competitive sport has adapted and taken much its season online via remote competition. In these scenarios Athletes must confirm... 
I Am Not A Robot... I AM AN ATHLETE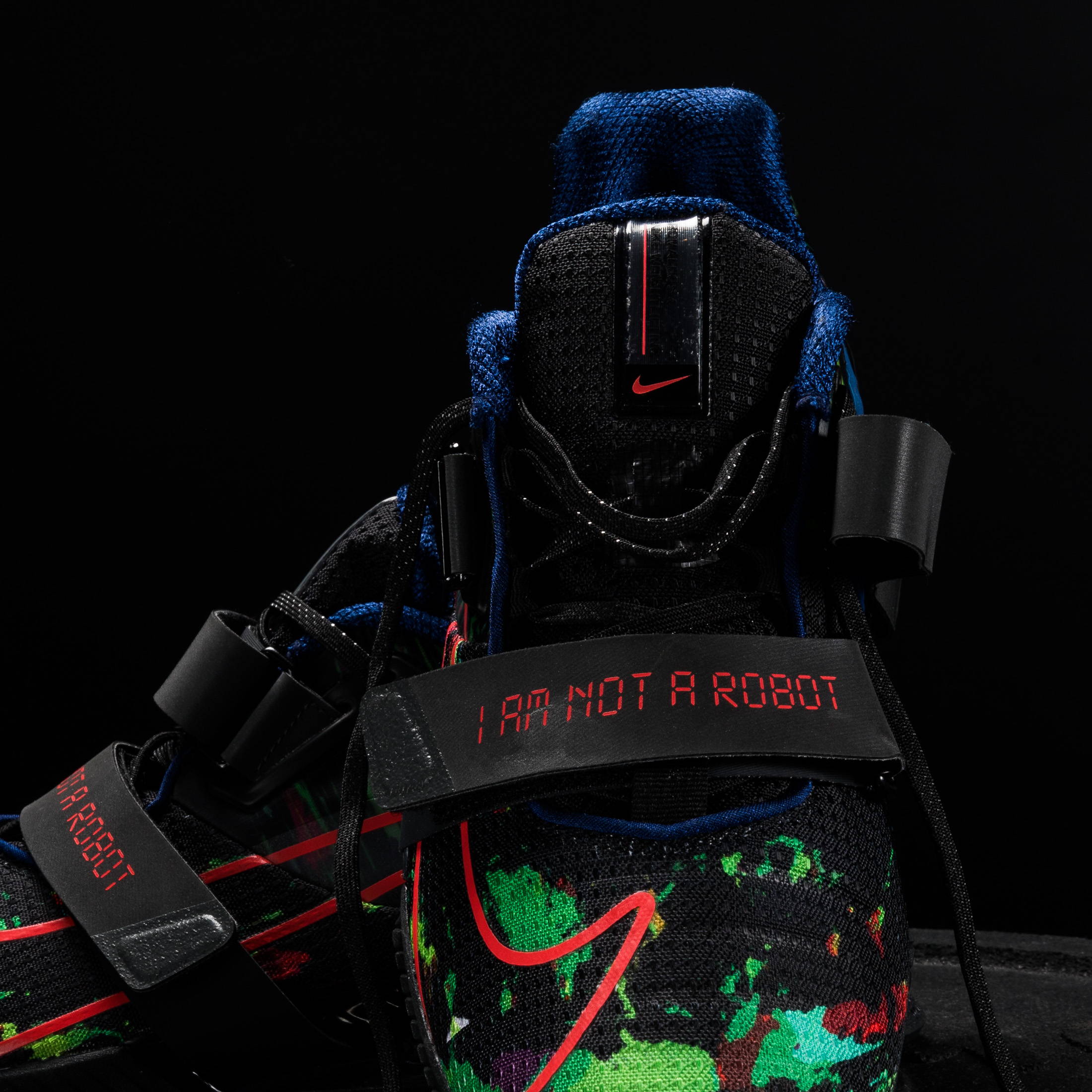 "I AM NOT A ROBOT...
I AM AN ATHLETE.'
Ahead of the launch of the 'I Am Not A Robot Pack',  and to celebrate the launch of a Training pack designed for athletes who want to put themselves forward to compete and better themselves, we take a look back at 4 incredible lifting moments in competitive sport that you simply HAVE to know about. Oh, and they all have two things in common...
1 - The moments were all created by Athletes, NOT Robots.
2 - All these Athletes choose Romaleos.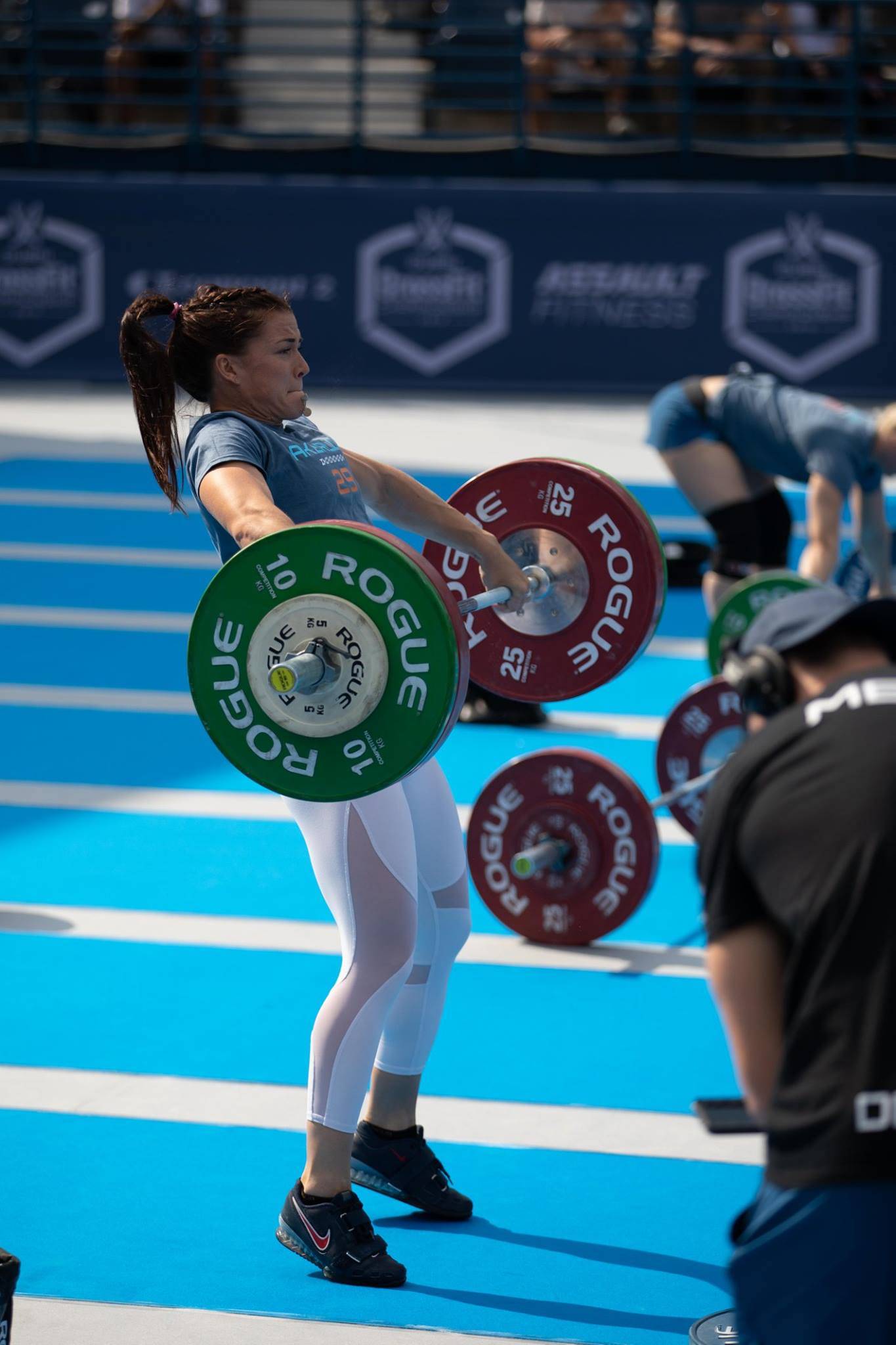 Mia Åkerlund Event Winning Snatch at the 2018 Dubai CrossFit Championships.
MIA ÅKERLUND SNATCHES 104KG/228LBS AT THE DUBAI CROSSFIT CHAMPIONSHIPS IN 2018.  
Flashback to 2018, and for the very first time in a CrossFit Event we saw a female athlete snatch over 100KG/220LBS. Swedish CrossFit Games Team athlete, Mia Åkerlund stepped up to the bar in Event 4 of the 2018 event with all eyes on her and perfectly executed a 104KG/228LBS snatch in her pair Nike Romaleos 2s, and comfortably taking the event win. Mia has gone onto compete at the 2018 IWF World Championships for Sweden where she finished in 4th place with a combined total of 214kgs. Mia also competed at the 2019 CrossFit Games on Team CrossFit Alioth where they took 6th place overall.
Mia Åkerlund Snatching at the 2019 IWF European Championships.
CHANDLER SMITH'S EVENT WIN AT THE 2020 ONLINE ROGUE INVITATIONAL
Chandler Smith burst onto the CrossFit Games Scene at the 2016 CrossFit Regionals. He competed whilst still being enrolled in the US Army, and in event 5 of the Regional competition Chandler caught the eye of fans globally as he ripped through the final 7 reps of deadlifts at 180KG/405LBS at a phenomenal pace. Fast forward 4 years and Chandler was again showing the CrossFit world his extreme strength and power at the 2020 Rogue Invitational, this time in a remote online competition due to the Coronavirus pandemic. Event 4 was a One Rep Max Clean and Jerk, where Chandler took the event win with a lift of 163KGS/360LBs. Athough not the prettiest of lifts, Chandler muscled through the movement and showcased his raw strength, taking the event win in his White Nike Romaleos 4s. Chandler went on to take 4th overall in the competition and his lifts (and Coach Bergener's Commentary) became a lockdown highlight for fans worldwide.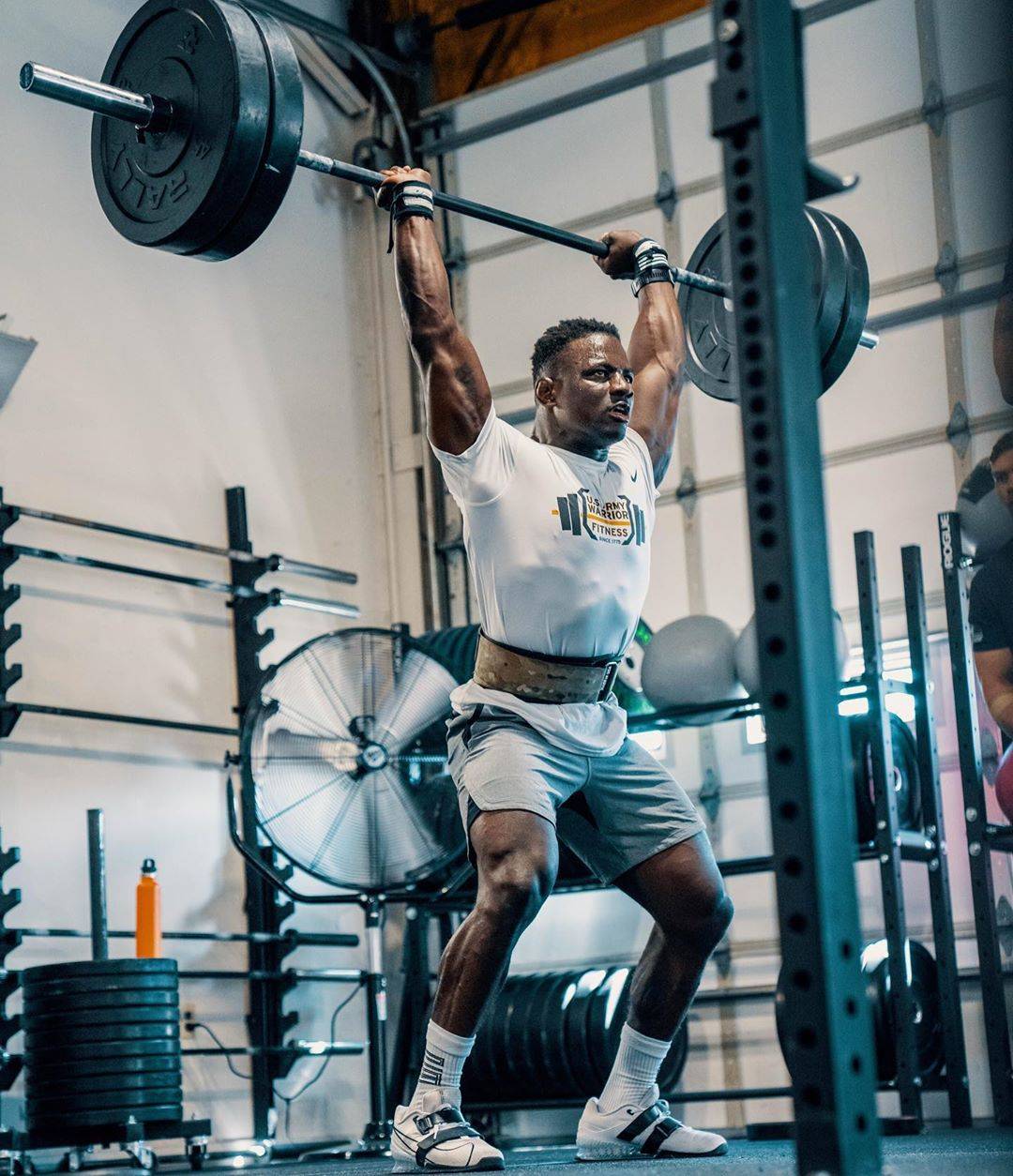 CHANDLER SMITH WEARING NIKE ROMALEOS 4S. his clean and jerk lifts were a highlight of the online Rogue Invitational.
MATHEW FRASER'S EVENT WIN IN THE  2019 CROSSFIT GAMES CLEAN LADDER
Described by many of the athletes taking part in the event as the most pumped up and adrenaline fuelled event that they have ever been involved in, the One Rep Max Clean Ladder was the most energetic and loud the Alliant Centre had ever been. One by one, athletes were bowing out as the weights increased, whilst those that remained started to struggle…apart from 4 x CrossFit Games Champion and current Fittest Man on Earth, Mat Fraser. The event ended up being a showdown between Fraser and 8 x CrossFit Games Athlete, Scott Panchik, and Fraser was able to edge Panchik with a lift of 380LBS/172KGS in a pair of Nike Romaleos 3XDs.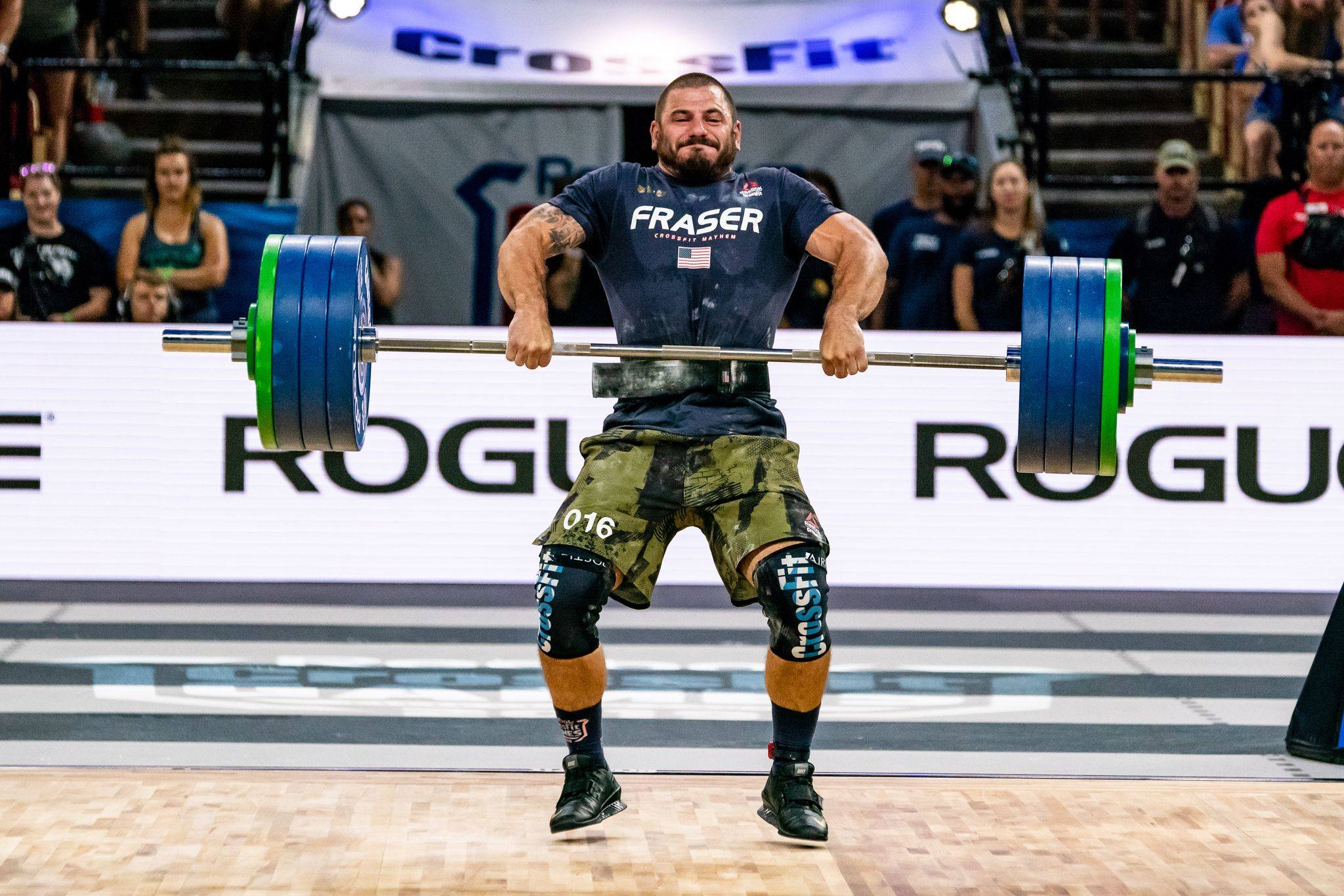 MATHEW FRASER CLEANING 380LBS AT THE 2019 CROSSFIT GAMES
MATTIE ROGERS AND KATHERINE NYE MAKE HISTORY AT THE IWF 2019
In 2019, Team USA Weightlifter Mattie Rogers made history alongside fellow American teammate Katherine Nye by being the first U.S. female weightlifters to take the gold and silver at the World Championships, and the first Americans of either gender to share a world championship podium in 30 years. Rogers and Nye, competing in the women's 71 kg division, at the 2019 IWF World Championships earned three medals each, including gold for Nye and silver for Rogers in total. Nye swept the gold medals with a 112 kg. snatch, 136 kg. clean & jerk and 248 kg. total. Rogers took snatch bronze with a 106 kg. lift, and clean & jerk (134) and total (240) silvers.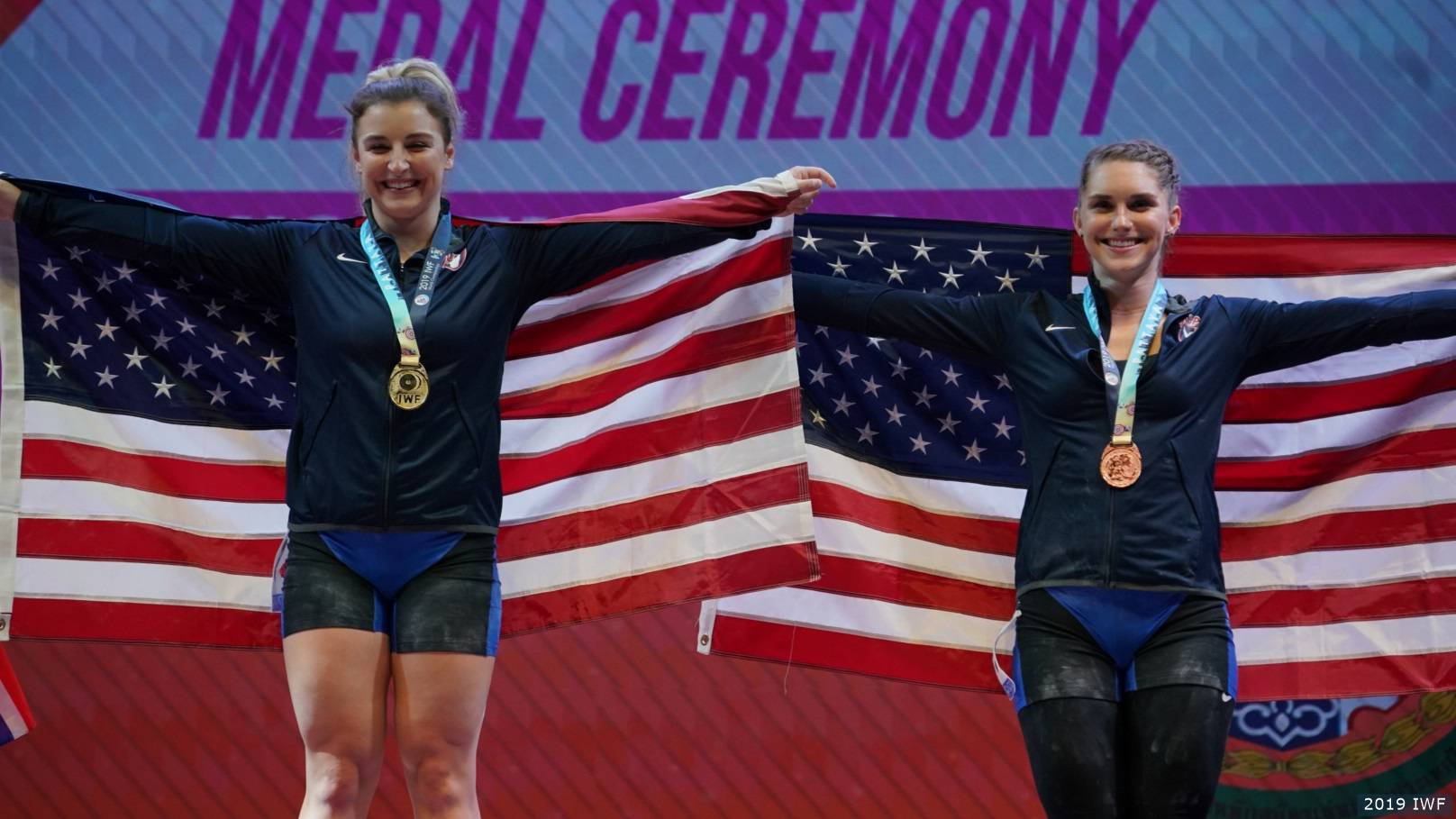 KATE NYE AND MATTIE ROGERS BECAME THE FIRST AMERICANS IN HISTORY TO FINISH IN FIRST AND SECOND AT THE IWF CHAMPIONSHIPS.
Mattie also made history by becoming the first American to podium at three straight world championships. After Mattie's 2017 silver medal at the IWF Championships in America, it was the first medal in 12 years for an American of either gender and her 2018 clean & jerk bronze marked the first time a U.S. lifter had medaled at consecutive worlds since 1994, wearing Nike Romaleos 2s.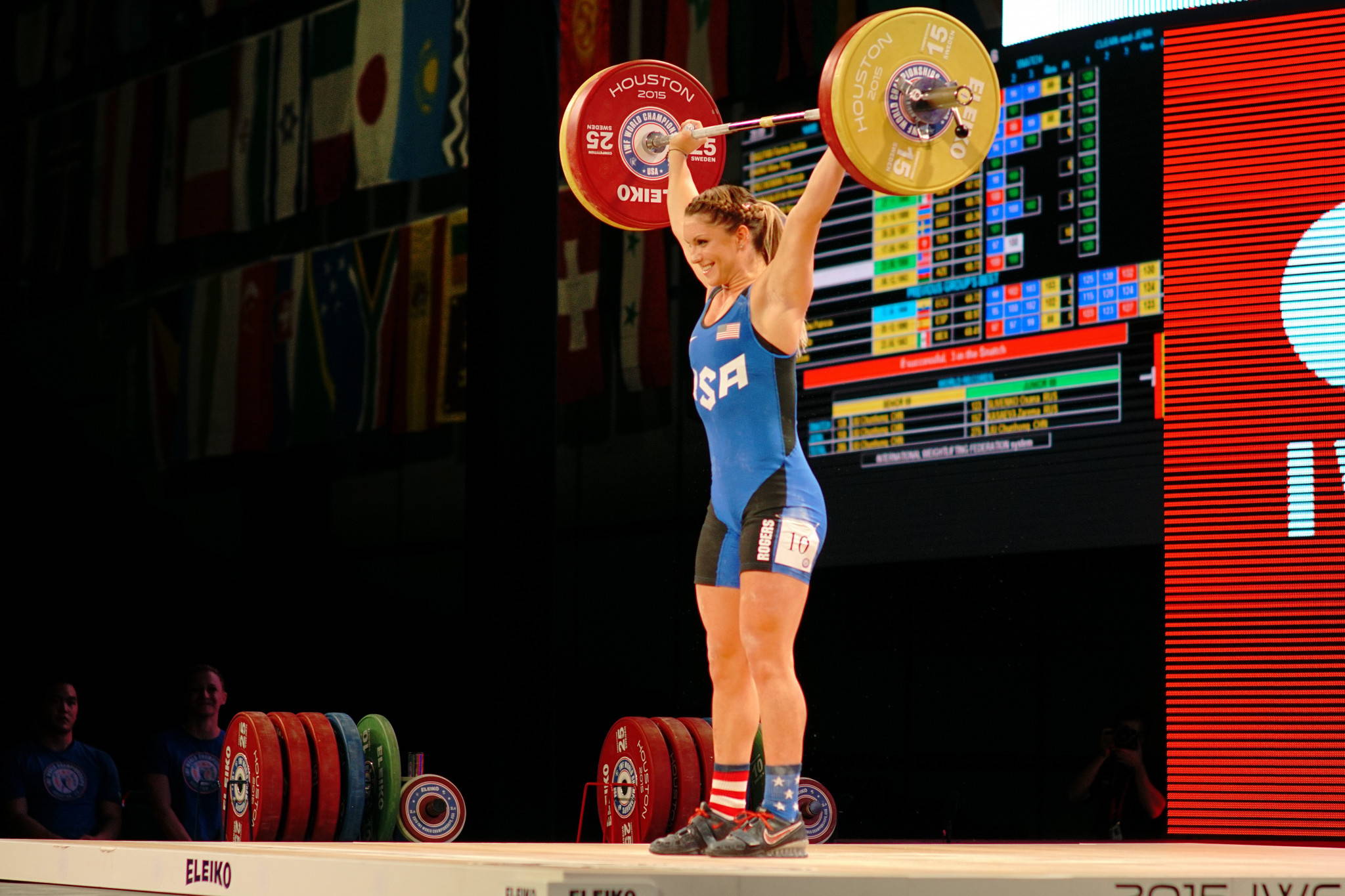 MATTIE ROGERS MAKING HISTORY AT THE IWF 2019 CHAMPIONSHIPS WEARING NIKE ROMALEO 2S.
_______
Some of the greatest moments were all created by Athletes, NOT Robots.