RUN ON CLOUDS WITH ON
29.04.2020
The story starts in Switzerland and now ten years on from its humble yet ambitious conception, On has found its way to WIT-FITNESS.COM
 The award winning running specialist, will be available at WIT April 2020. Read on to hear how and why On could be the best outdoor training partner you've ever had.
*Editor's Note, ON Running is now available at WIT as part of a premium capsule collection featuring the Cloud X in a handful of colour across men's and women's training footwear as well as an offering of their premium technical apparel. 
Born in the Swiss Alps, On set out in 2010 with a big ambition: to revolutionize the sensation of running. It's all based on one radical idea. Soft landings followed by explosive take-offs – otherwise known as running on clouds. On's radically different running technology, CloudTec®, is now patented worldwide.
It all started with three friends, brought together by their love of running and a shared mission. After retiring from professional competition, three-time world duathlon champion and multiple Ironman winner Olivier Bernhard devoted himself to finding a running shoe that would give him the perfect running sensation. In doing so, he crossed paths with a like-minded Swiss engineer who had an idea for a new kind of running shoe. In the years that followed, the perfect symbiosis of running experience and engineering expertise allowed that first radical idea to be refined.
Dozens of prototypes were developed, but the basic concept — cushioned landing, firm take-off — remained paramount throughout. It was this unique running sensation that convinced Caspar Coppetti and David Allemann to come aboard too. Together with Bernhard, they formally established the On in Zürich in January 2010. Their mission to develop a product range fully engineered in Switzerland using the latest technology picked up pace.
Just a month later, in February, the prototypes won the ISPO BrandNew Award, one of the most important prizes for innovation in sport. Test runners were enthusiastic and spoke of running on clouds. In July 2010, the first running stores had On shoes on their shelves.
In 2019, Roger Federer joined On as a co-entrepreneur. He brought his unique experience to help take product development, marketing and fan experiences to new levels, further adding to the spirit of On's high performance culture and tenacious athlete spirit.
Today, On is the fastest-growing running brand on the planet, having been embraced into the hearts, and onto the feet, of millions of runners in over fifty counties and soon to be available at WIT and on yours…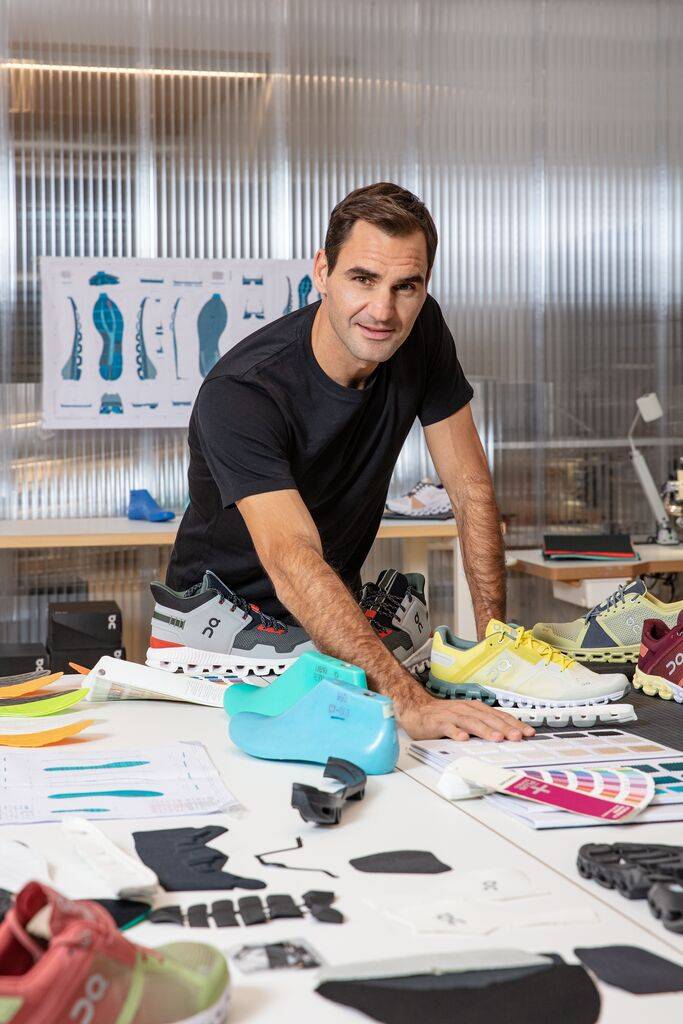 "Dozens of prototypes were developed, but the basic concept — cushioned landing, firm take-off — remained paramount throughout. "