RX BAR | The Brand that called B.S on Protein Bars
16.06.2020
Rewind to 2013. CrossFit's taking off. People are going paleo. Clean Eating is all the rage...

Peter Rahal and Jared Smith couldn't believe there wasn't a more nutritious protein bar out there to fit this landscape. They decided to stop talking and try to make one themselves. They invested $10,000 and started manufacturing Rx Bars from their Mums' basement. Fast forward 5 years to 2018 and they sold Rx Bar to Kellogs for $600 million. We take a closer look at the the clean label protein bars that have boomed in the fitness industry, and how the brand achieved this all in just 5 short years.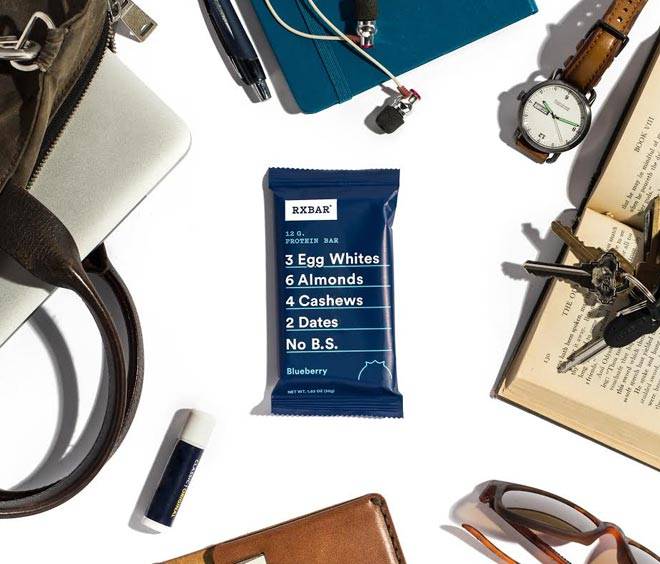 Rx's clean label approach - of telling you what is on the inside on the outside - took off.
The RXBAR Story Started in a Basement
No venture capitalists. No consultants. No office. Just best friends. Eager and broke. Upfront about it. Even today – RXBAR still have healthy ambitions, the usual insecurities, and all the other stuff that keeps them human. And this will never change. 
They make protein bars with no B.S., and they're real upfront about it. RXBAR gave us a rundown of how it all happened...
Like eating 3 egg whites, 2 dates, and 6 almonds. With no B.S.
It's how they've always described our bars. What's inside. What isn't. They think it's everything you need to know. Industry experts thought it would be a big mistake when they took this approach with their packaging - 'Logo wasn't clear'. 'No appetite appeal'.
They're not designers, but they held their breath and did it. And they never looked back.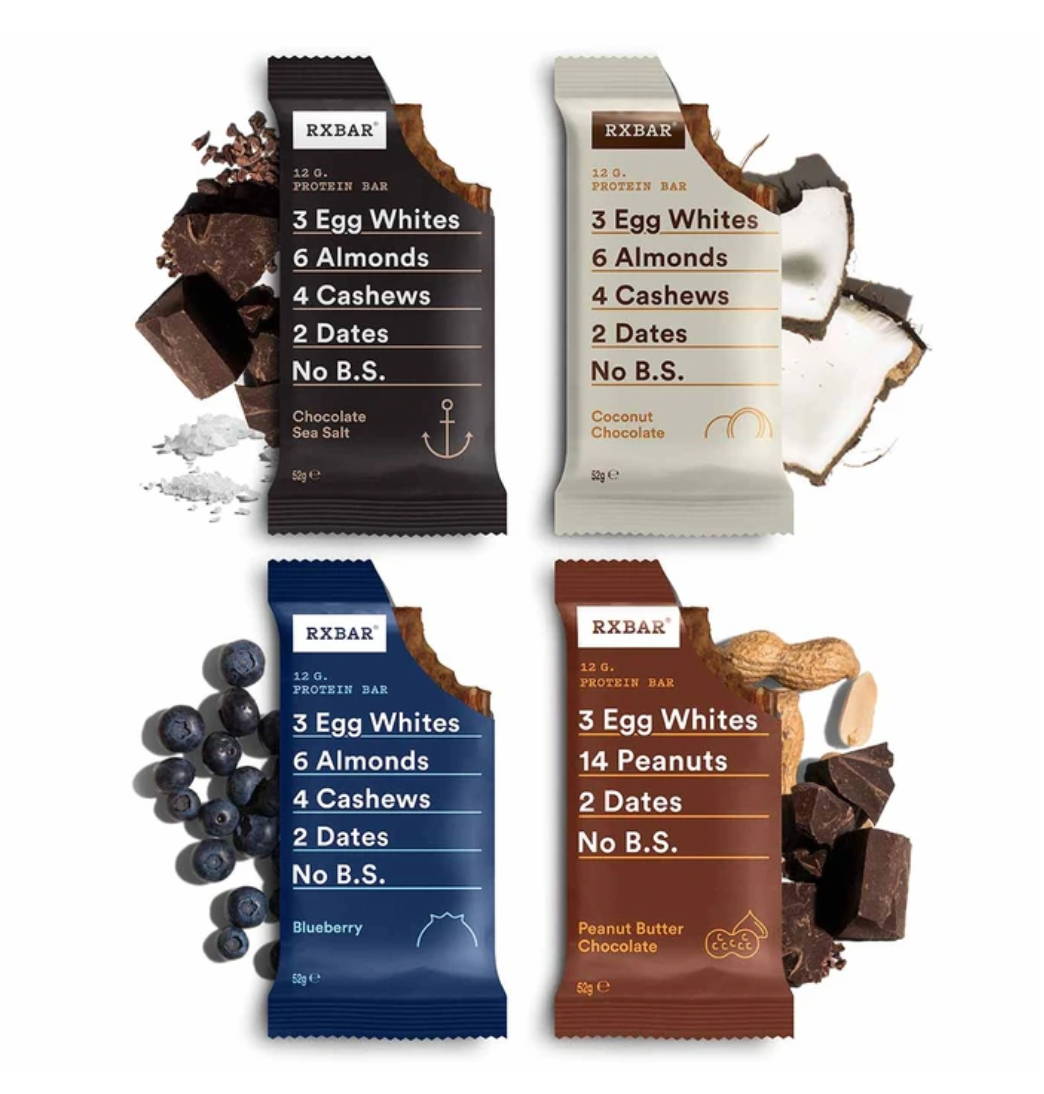 Available in over 14 different flavours worldwide, rx are now available on the high street and stocked at wit.
With over 14 different flavours available worldwide, RXBAR have gone from success to success by sticking to 3 fundamental principles...
REAL INGREDIENTS

RXBAR believe in using real ingredients. Their bars are made from ingredients you might find in your kitchen or pantry.  
WHOLE INGREDIENTS

RXBAR see their products as a whole food option for anywhere or any time. They are created from real, clean ingredients. 
CLEAN INGREDIENTS

Clean means that RXBARs are made with as few ingredients as possible. These ingredients are derived from real foods. RXBAR strive for minimally processed ingredients and nothing artificial added.