5 REASONS WHY YOU SHOULD FALL IN LOVE WITH SKIPPING
22.02.2021
"According to 'Science Daily', 10 minutes of skipping is the equivalent of running an 8 minute mile"
... I know which we'd prefer.
Here are 5 reasons we think you should be motivated to pick up a rope and warm up those calves.
REASON 1 : CALORIES? COMPLETED THEM MATE.
There's a reason boxers use speed rope workouts in a bid to make weight ahead of fights (wearing a bin bag in a sauna is not essential). Very few workouts burn calories like a speed rope workout. On average, each minute of skipping burns between 10 to 16 calories, the equivalent of one rich tea biscuit per 2 minutes of skipping. Not bad eh? Next time you're stuck for sweaty workout ideas, remember a double under or single under workout burns up to 480 calories in half an hour.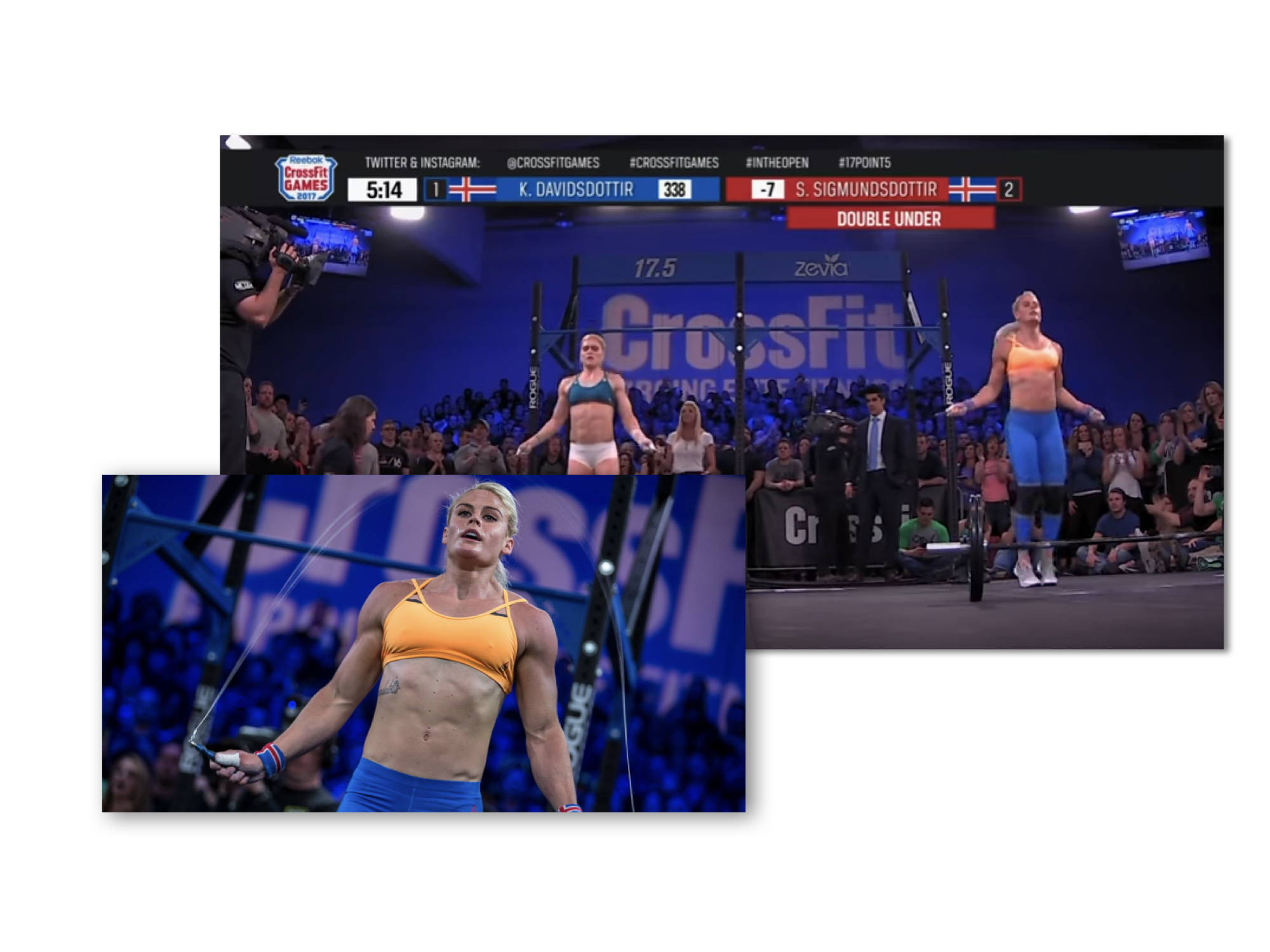 REASON 2 : IT. WILL. BE. IN. THE. CROSSFIT. OPEN.
You remember that time last year in the Crossfit Open, when you spent a 20 minute workout giving your judge a hard time counting reps while you whipped yourself repeatedly trying to link DUs? Well, that's gonna happen again this year if you don't get some time on the rope. In a chat with 5x Fittest Man in Australia James Newbury recently, he attested the countless hours he had spent on the rope, to the point now that during Open workouts, "Double Unders are rest periods". Be more like Newbury, we all love rest. #FailToPrepare #PrepareToFail
REASON 3 : STRONG BODY, STRONGER MIND.
At WIT, we know training has the capacity to change lives, other than the benefits to your skin, bone density and heart health; did you know that activities with both physical AND mental demands (like skipping ropes, slacklines etc) have higher impacts on cognitive functioning than monostructural machine work?
Turns out, those TikTok trends you keep seeing of someone dancing with a skipping rope, are really really good for your brain.
REASON 4 : A WORKOUT IN YOUR POCKET.
For those of us that have been blessed with hiring equipment from our local box over lockdown, will know the struggle of transporting an ERG or a barbell. Have you ever heard anyone say "I didn't have enough space for my rope."? Me neither. With very minimal space, you can get a killer RX speed rope workout in when short on time, and lacking motivation to get out and run.
REASON 5 : BASICALLY, IT'S COOL AF.
Let's be honest, there's only so many times you can take a red faced, post run Strava selfie... And you only have to type in 'Skipping Routine' into TikTok or Youtube to be blessed with hundreds upon thousands of fun, simple but sweaty speed rope dance tutorials that you can nail and show off to your loved ones on the gram.
Get fit. 
Get content. 
Bosh!