10 Skipping workouts to try at home | With Jamie & Elliot Simmonds
31.05.2020
Have you unlocked your double unders during lockdown? Well now it's time to test them under fatigue in the best skipping WODs. CrossFit Games athletes Elliot and Jamie Simmonds have personally selected their top ten WODs perfect for putting your skipping to the test, and they've also put together their top tips to help you master the rope.
Give these a try...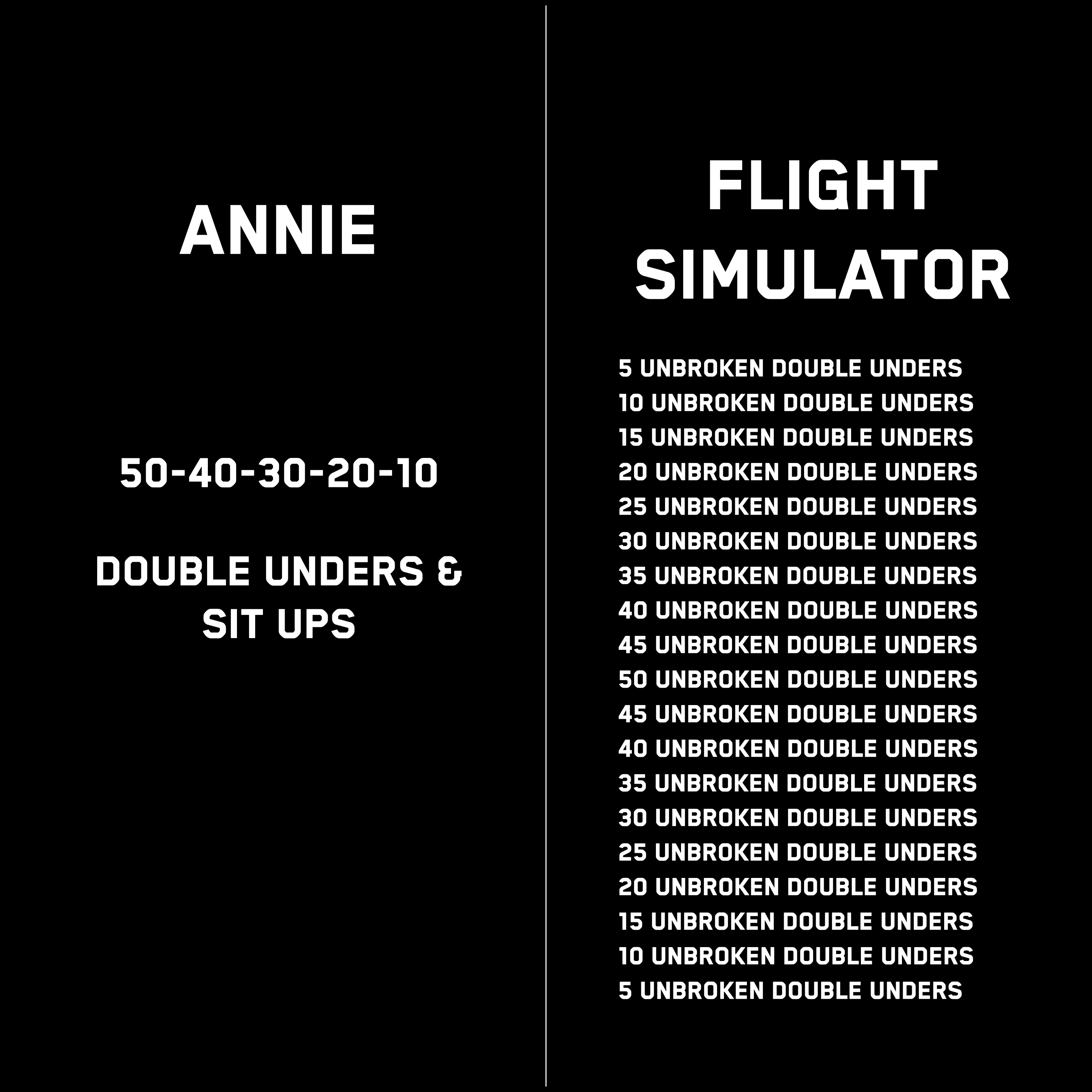 These are 2 benchmark crossfit workouts. scale to single unders/jumping taps if needed and just double the reps! Be ready to sweat, but Annie is a sprint so go all out!
Jamie and Elliot's Tips For Linking Your Double-Unders...


- The Correct Rope Length. A good way to check this is to check the static length compared to your height. Stand on the middle of the rope with one foot and pull up the handle to your torso, for beginners your handles should be no higher than chest height. As you progress you should shorten your rope to sternum height or lower. 
- Stay Relaxed. The more you relax, the easier these will become. Remember to breathe. Your hands should be low and in-front slightly. Keep your legs straight, don't tuck your knees and practice 3-4 times per week if you're not consistent yet.

-Single, Single, Double. This is a great way to start to progress to double unders, mix in a double under after every few singles before attempting to string together multiple reps of dubs. Try one double every five single-unders to start and then minus a single under as you become proficient with every number. 
- Be patient. Double-unders are a neurological skill. The more you practice, the faster movement patterns get engrained. Quality beats quantity with learning this skill so be as patient as you can.
.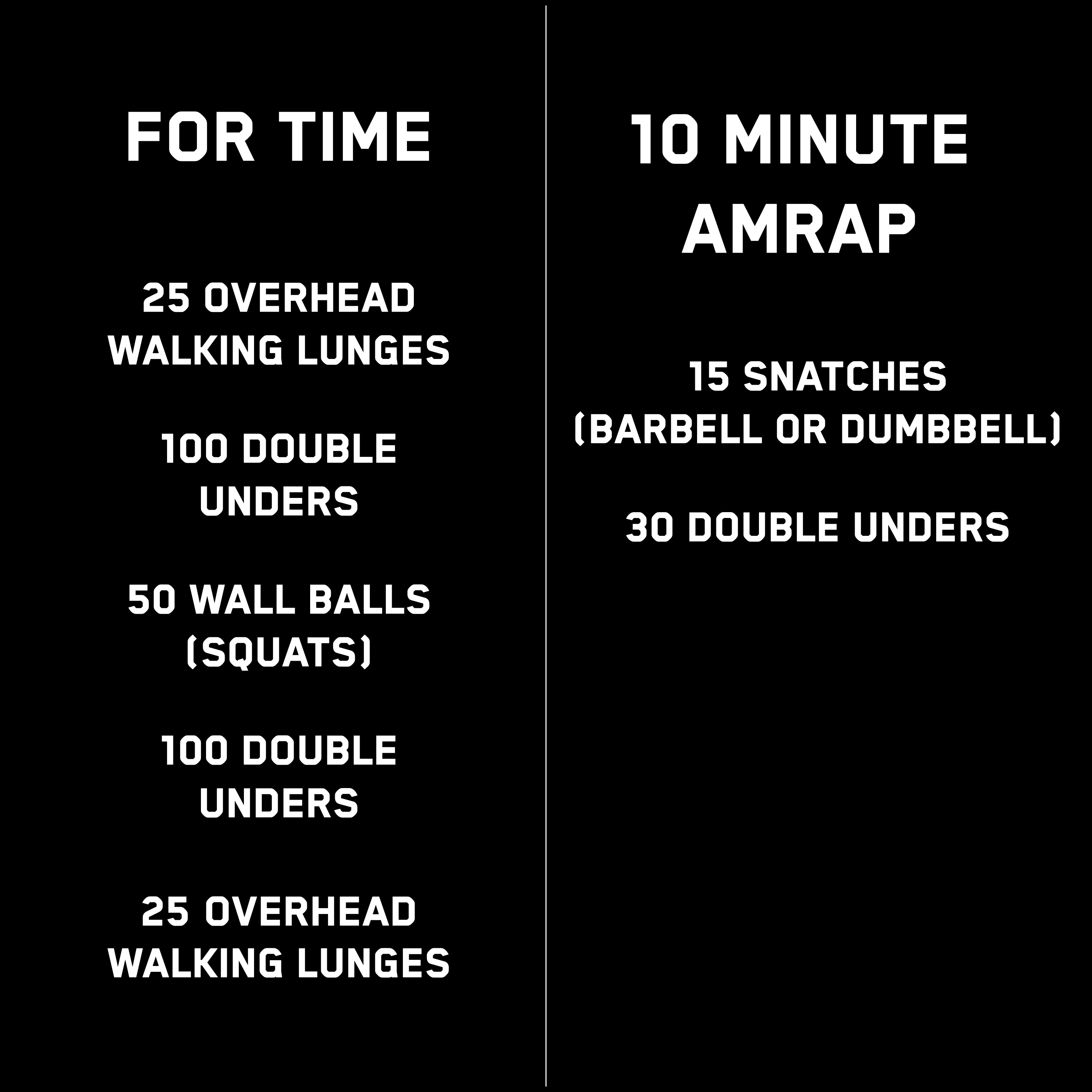 if you don't have a barbell or dummbell, you can swap these for jack knives which is a leg in and out burpee (without your chest touching the floor).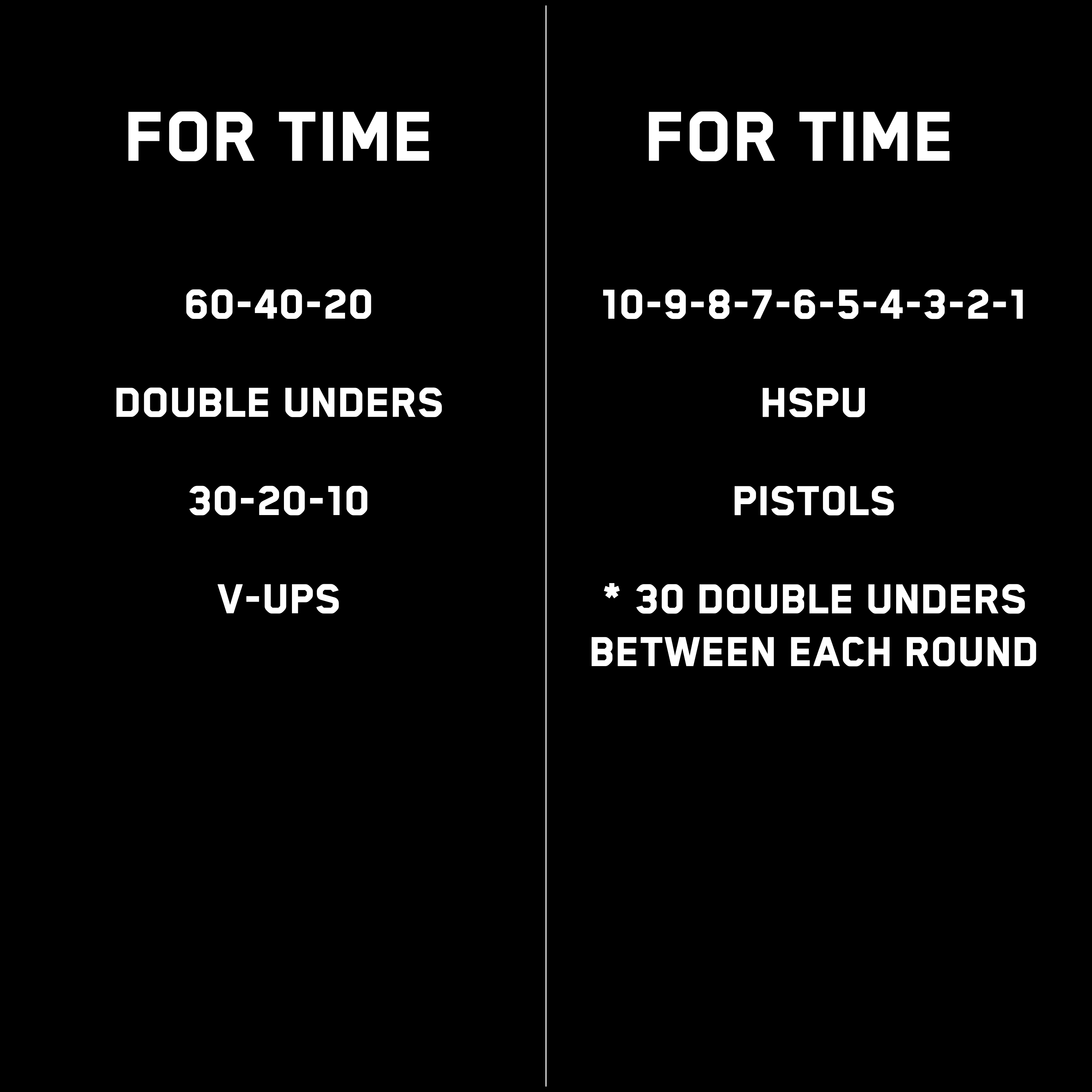 make sure your calves and core are warm for these two workouts. be ready to get your gymnastics on!
Replacing Your Cable...


If you are skipping at home on a patio or a concrete floor your rope's cable will gradually fray or break as the concrete offers no shock absorption during the contact with the rope. But don't worry this is not the end of your rope, you can simply purchase a new cable and swap this out to upgrade your rope to good as new.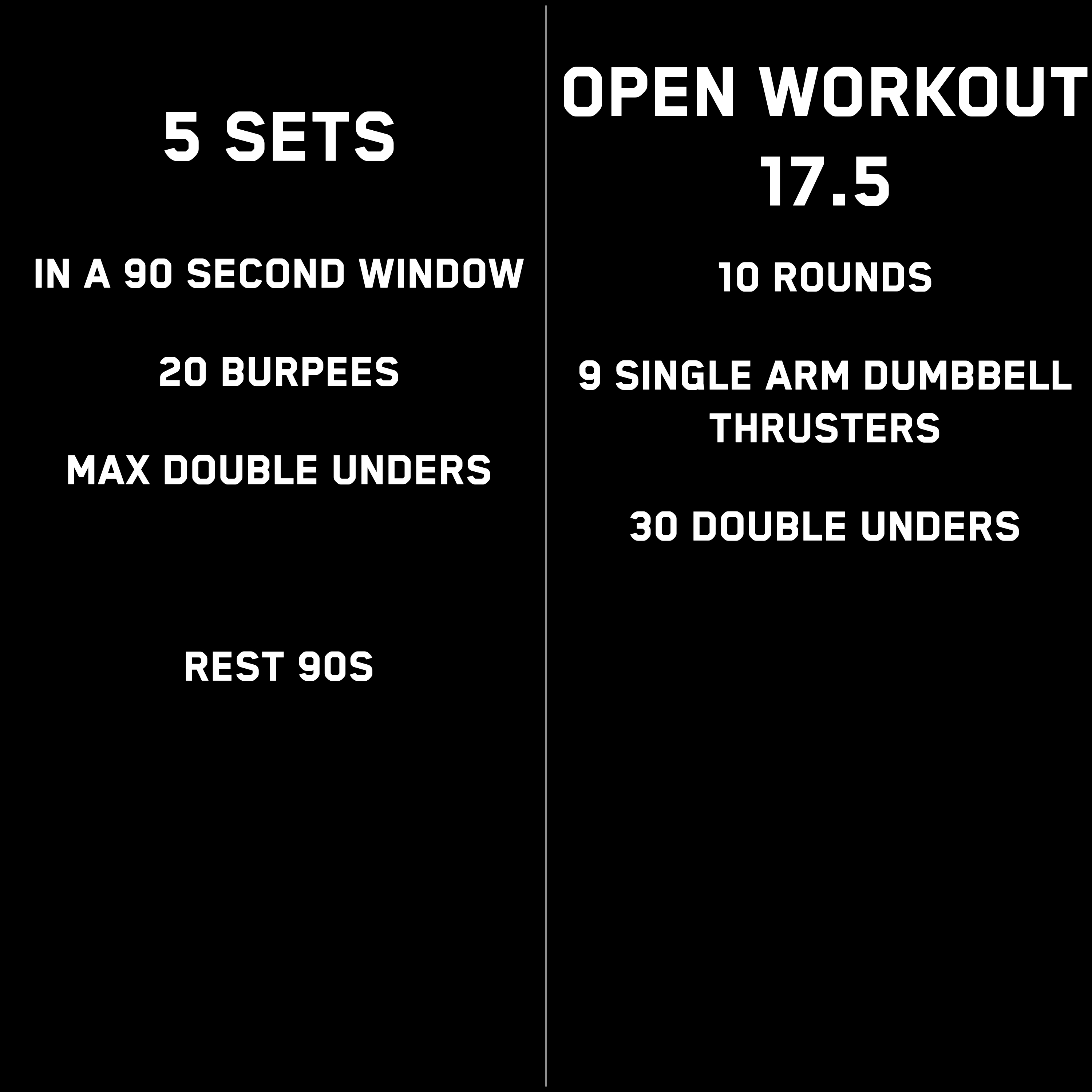 get ready to push in these two, both of these workouts are designed for you to go all out and fast. Remember to breathe during those double unders!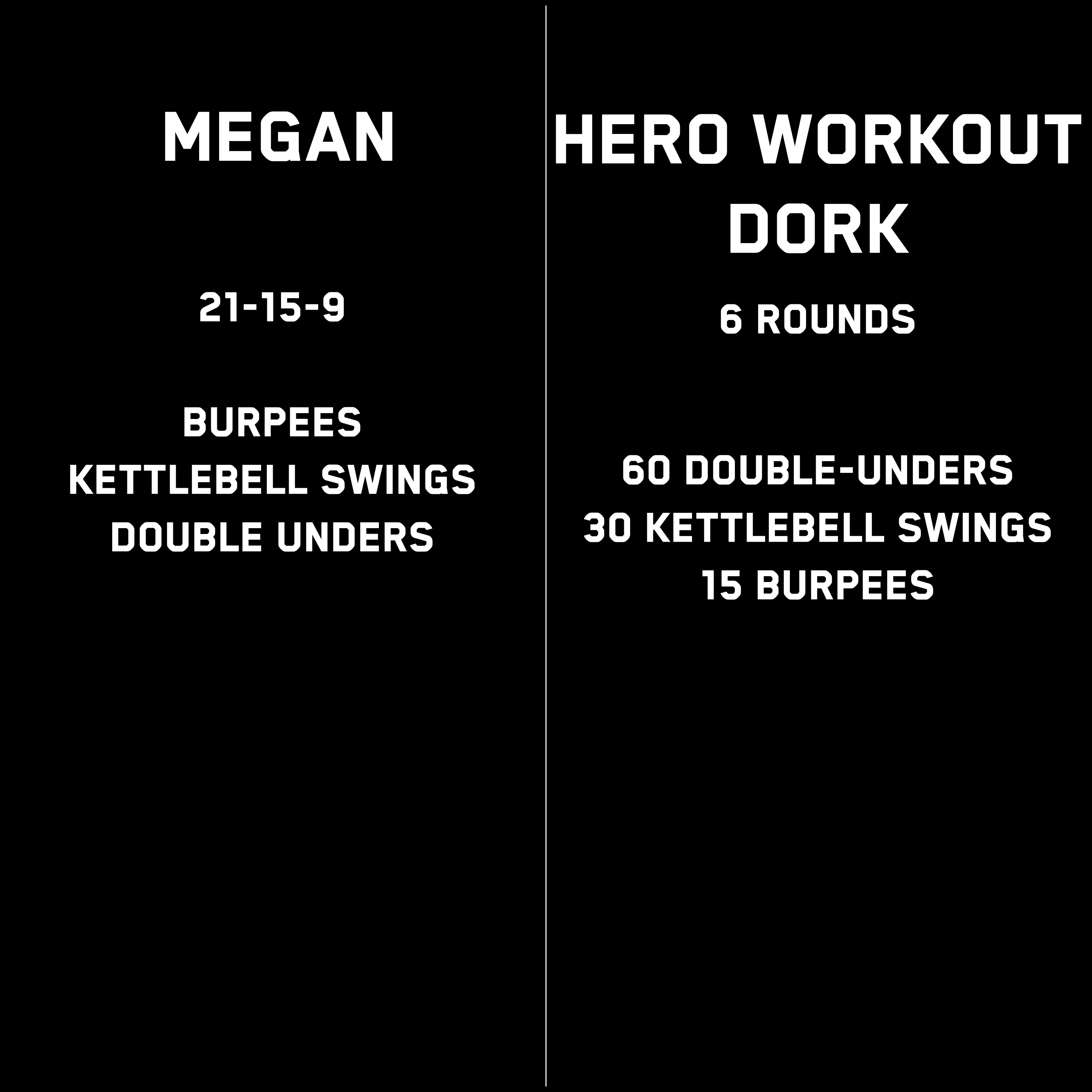 dork is dedicated to Boston firefighter Michael Kennedy who died serving with the Boston Fire Department, and was also a Marine Corps sergeant who served a tour in Iraq before that. he had a big presence in the CrossFit community, coaching and training at several affiliates.
If you've completed the list, or just looking for some extra motivation, give Jamie and Elliot a follow on Instragram to see what it takes to train and compete at CrossFit Games level!