Team WIT Announce the Rollout of a Free Community Membership Programme
10.11.2020
The team at WIT recognise that 2020 has posed serious challenges for many. As a business and a brand, we are extremely fortunate to have cultivated an incredible community built around comradery, determination, resiliency, and the concept of doing whatever it takes. We know some have been particularly affected by the difficult circumstances of the past year, with the compounding strain of a global pandemic, multifaceted social issues, and isolation threatening the mind over matter mentality of our community. We also know that training and adopting a more active lifestyle can change lives, something we bear witness to every day. So we're doing something.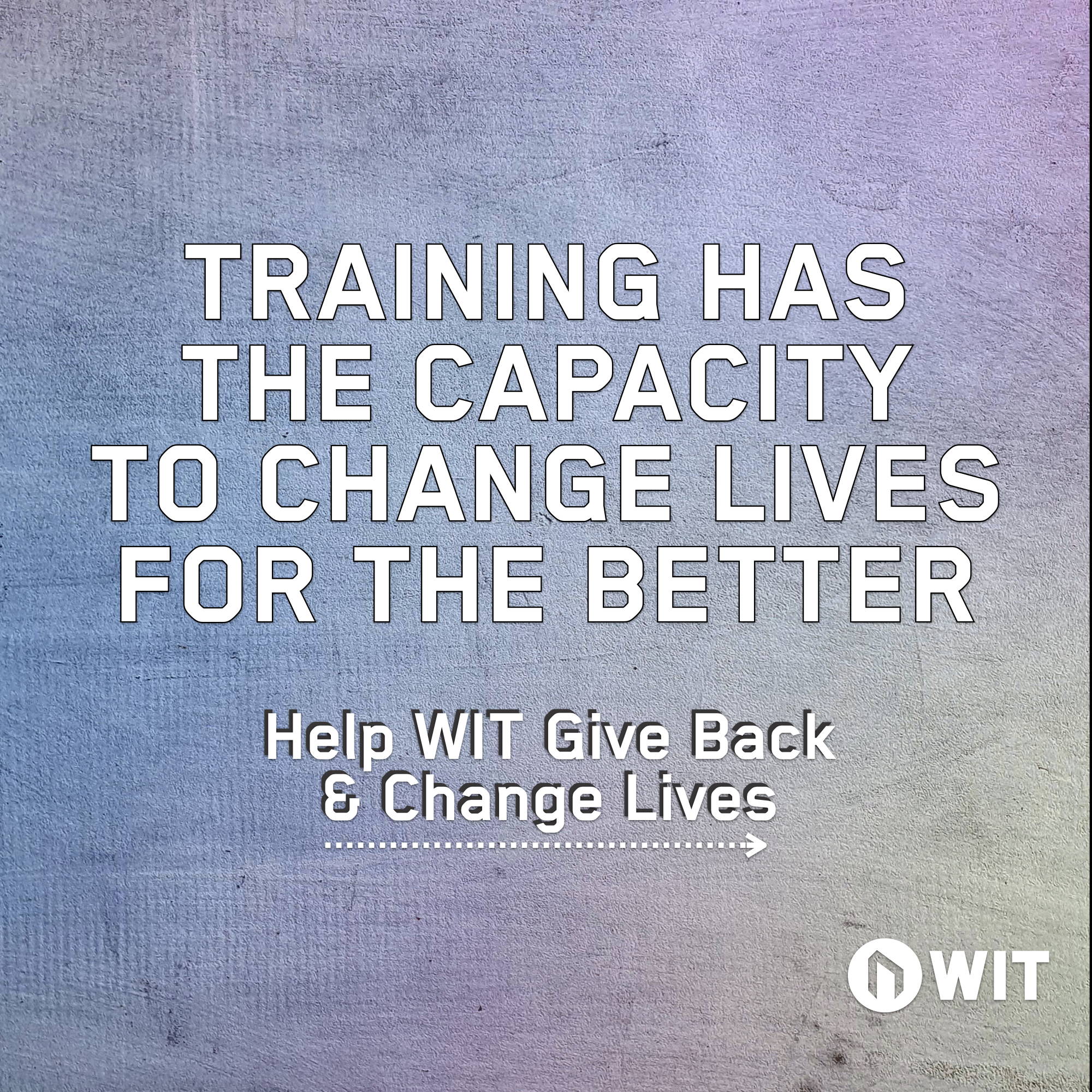 Help WIT give back and change the lives of someone you know.
WIT have capacity to do our part in spreading cheer and positive change to those who have had a particularly hard time of it in 2020. That's why we are proud to announce the rollout of our WIT Community Membership programme - an initiative aimed at offering free, unlimited memberships to our London training facility, WIT House London. For more details of how to nominate or apply for this programme, please visit @wit.house.ldn
As well as the obvious strain of the pandemic, this year has highlighted a number of other social issues which we have promised to tackle head on. Diversity amongst fitness professionals, and representation of BAME individuals in the fitness industry are slowly improving, however historical underrepresentation in fitness still serve as barriers to entry, whether that be crossing a gym's threshold to train, or pursing a career in fitness. As a company of individuals who can speak to the transformative power of fitness on one's mental and physical wellbeing, we know that WIT have a shared responsibility to open up access to fitness and training to as many people as possible. Training is for everybody.
Tell us who deserves a complimentary 6 month community membership at our London training space WIT House LDN.
Our WIT Community Membership programme in London is a small but important step towards breaking down those barriers to access. We hope to extend this initiative to other locations and territories, supporting the fitness community and other gyms in cities around the world. We will also be launching a scholarship programme in 2021 aimed at encouraging those who would not otherwise have the opportunity, to get into the fitness industry and train to be a coach or PT. 
We believe training has the capacity to change lives and we exist to change as many lives as possible. 
Sincerely, 
#TeamWIT
_____
Do you know someone who deserves a 6 month membership with us at WIT House LDN?

- Nominate them by sending us a short video explaining your reason for nominating (60sec max)
- Email or file share (dropbox, wetransfer etc) the video to - training@wit-fitness.com
- Your nominee must be able to travel into WIT House LDN (St Pauls, London)
- Video submission deadline date is Sun the 13th Dec
- Nominees will be shortlisted Wed 16th Dec
- Memberships will run January to June 2021

The foundation of WIT is the community. Now more than ever we must look out for one another.

We cannot wait to receive your nominations.