WIT's Ones To Watch - The Torian Pro
28.05.2021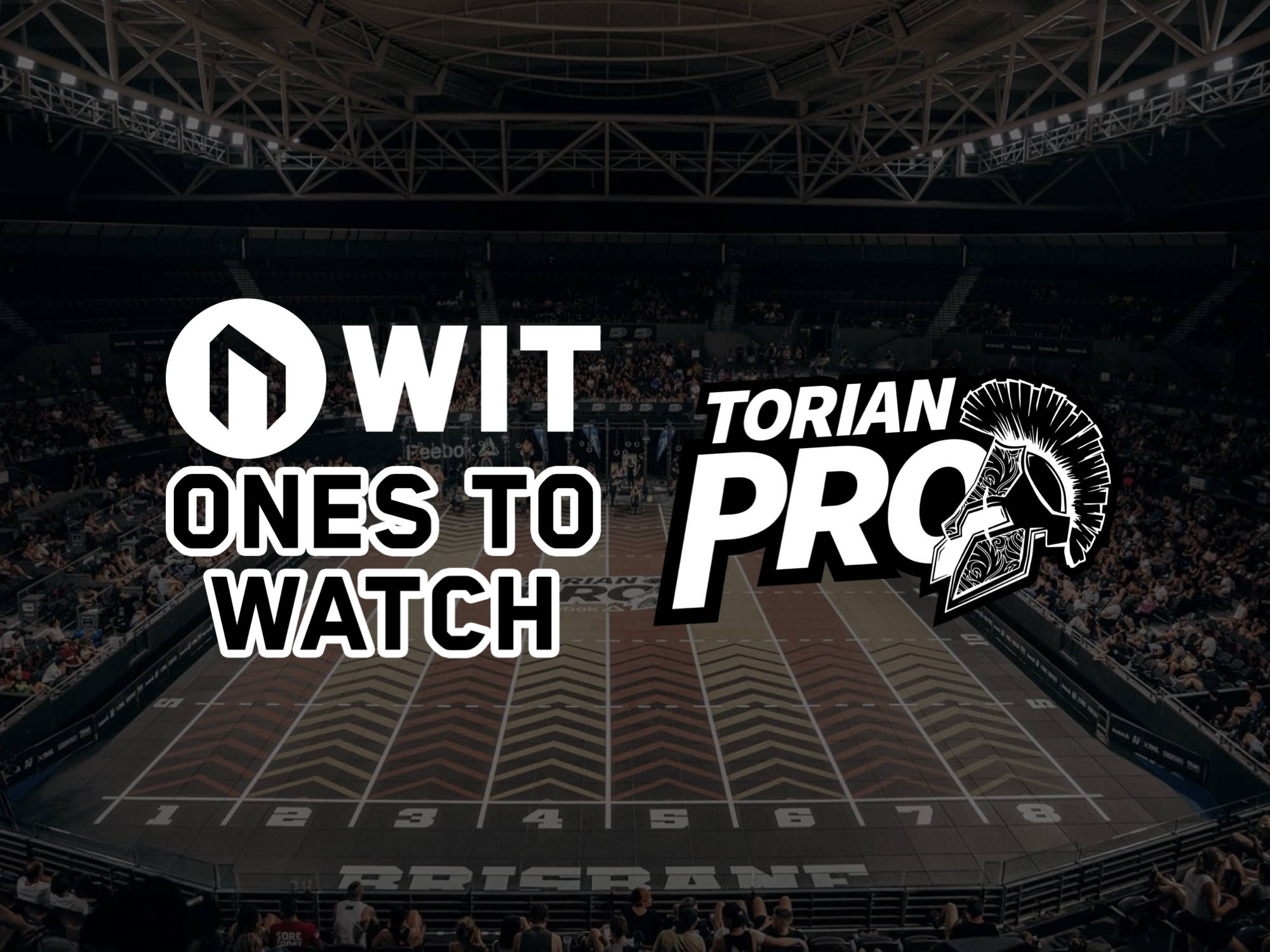 WE ARE BACK! 
The CrossFit Semi-Finals have kicked off down under as the Australian and New Zealand athletes are looking to get to the CrossFit Games. With a field of new comers and seasoned veterans and a year of limited competitions, it is not as straight as straight forward to know who will be taking the top 3 and will be heading to Madison. Team WIT take you through ones to watch this weekend.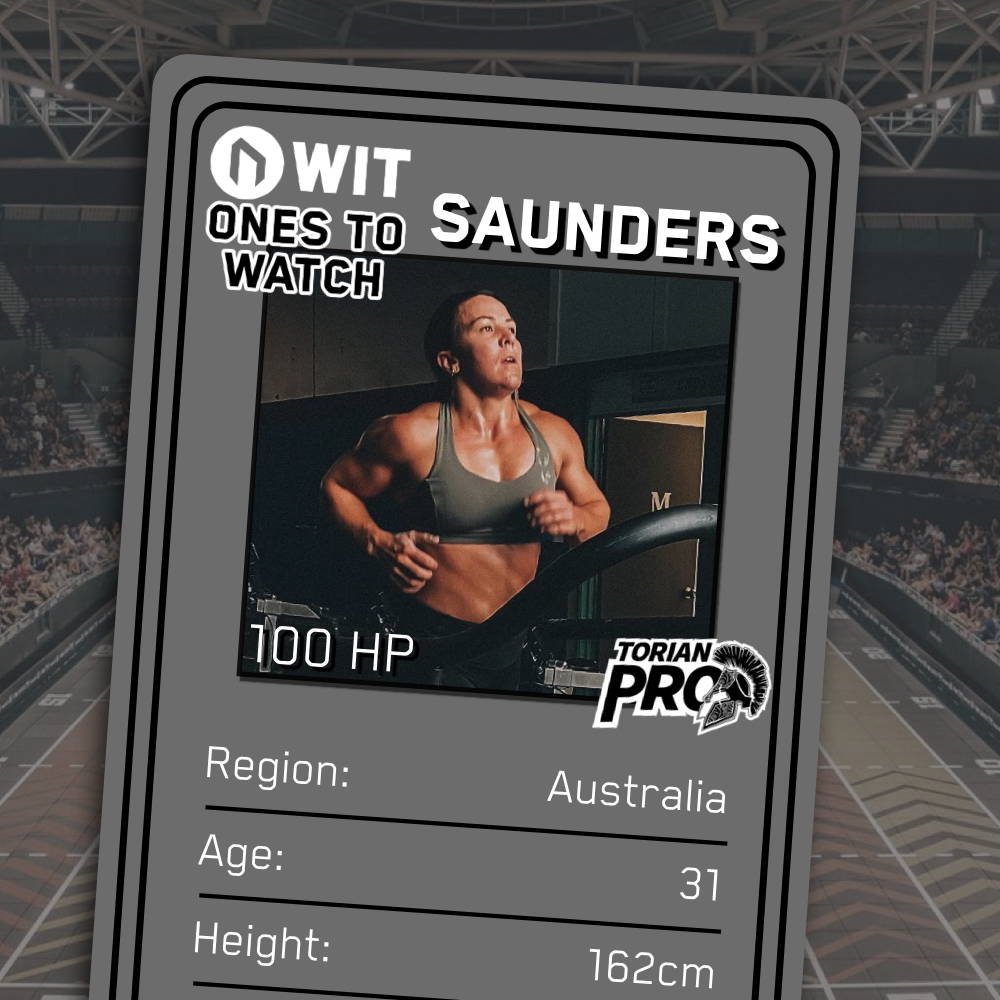 KARA SAUNDERS 
With Tia-Clair Toomey Orr being restricted due to travel and Jamie Simmonds suffering a shoulder injury, Kara Saunders goes into the weekend as the strong favourite.
One of the most experienced CrossFit Games athletes in the world, Kara will be looking to get back to Madison and push the best for the title of Fittest Woman on Earth. 
One of the strongest athletes in the sport, Kara has a listed snatch of 100kg and numerous CrossFit Games event wins as well as 5 Pacific Regionals wins. After coming back from pregnancy in 2019, Kara went on to win the Australian CrossFit Championship and finish 3rd in the Rogue Invitational against the worlds best. Expect a few event wins from Kara this weekend and high placing when the workouts get heavy and technical.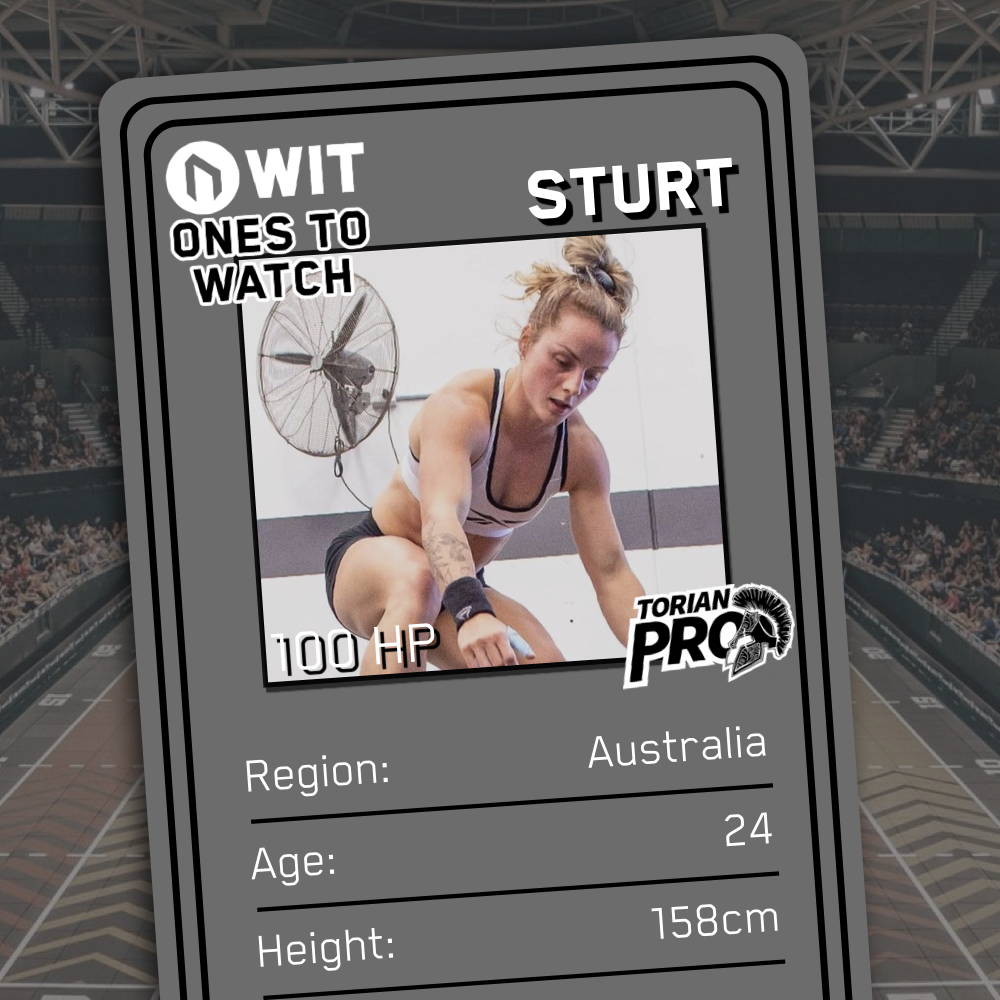 MADDIE STURT
4 times CrossFit Games Athlete, Maddie Sturt is looking to make it 5.
Still only 24 years old, Maddie has the competitive experience and knowledge experience far superior to that of much of the field at the Torian Pro which will play in her favour as she tries to make it back to Madison. Sturt first competed at Regionals at just 17 years old. With 7 years of competing at the highest level of CrossFit, the Torian Pro is an event where Sturt should flourish.
Sturt is one of the smaller athletes in the field, but she certainly packs a punch. Sturt is often unspoken about due to the level of athletes that hail from down under such as Toomey, Webb and Simmonds however her exceptional gymnastics skills and ability to keep pushing through makes her was of the biggest threats to the rest of the field.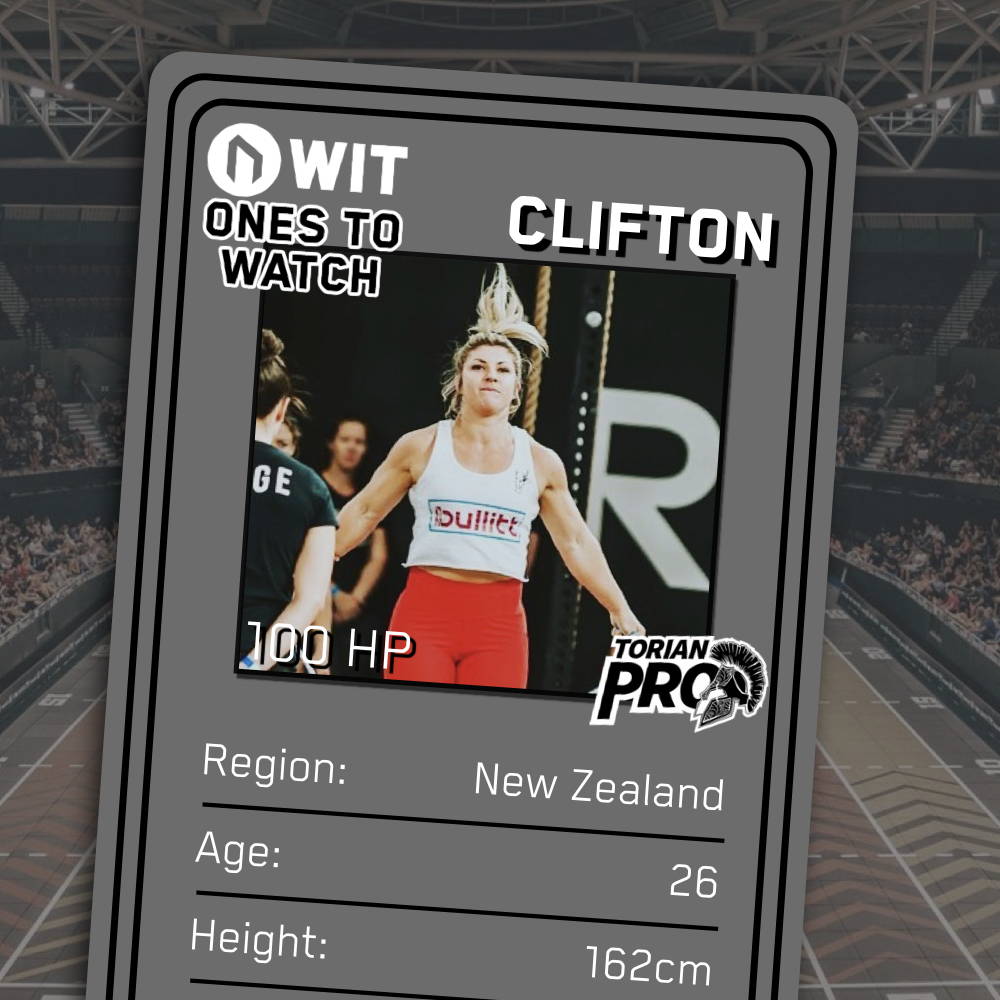 LAURA CLIFTON
26 year old Kiwi, Laura Clifton is someone you may not much about, but you should.
After climbing the CrossFit Open Leaderboard from 8752nd in 2017 to 91st in 2020 and competing in numerous sanctioned events such as the Dubai CrossFit Championship, this may be the year Clifton finally stamps her ticket to the CrossFit Games. 
One of the stronger athletes in the field combined with extreme gymnastics capability, watch out for Clifton in the heavier events as well as ones with high level gymnastics.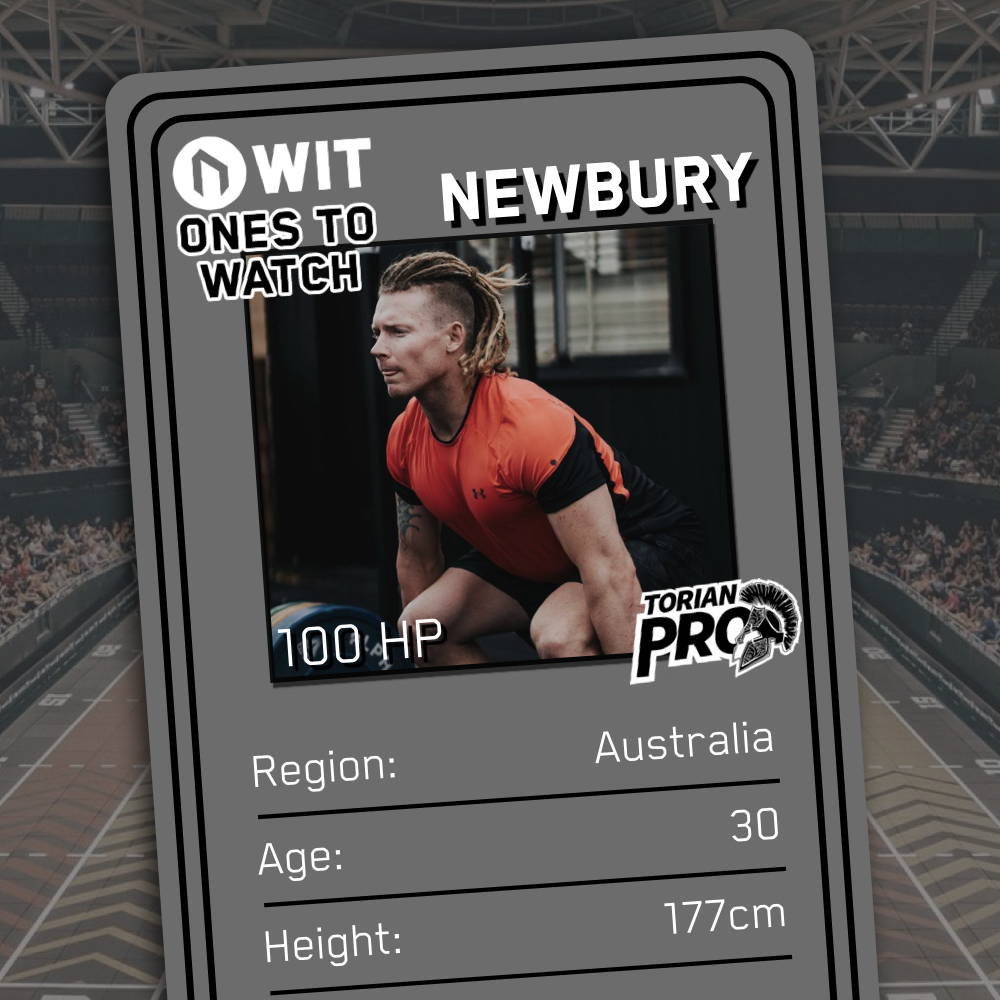 JAMES NEWBURY
After an off season competing in bob sled, Australia's James Newbury is back on the competition floor looking to make it CrossFit Games appearance number 5.
Having won the Pacific regionals back to back in 2017 and 2018, if Newbury's fitness levels are still what they are from back then, he should be set to taking on the best in July. 
In 2019, Newbury finished 5th at the CrossFit Games however a serious mountain bike crash during the 2020 CrossFit Open put an end to his 2020 season. Fans all around the world are super excited to see Newbury back on the competition floor once again in his comeback season. 
KHAN PORTER
6 x CrossFit Games Athlete and fan favourite, Khan Porter knows what it takes to win down under.
Khan has remained one of Australia's leading CrossFit athletes since his first Regionals in 2013 and is looking to make it CrossFit Games trip number 7. 
He has been a leader of the Sport down under ever since he first appeared on the scene in 2013. Having competed both individually and on teams, you always want to keep you eye out for Khan. Exceptional in the water and at emptying the tank, Khan will always give it his all, even if it means putting himself in a world of pain.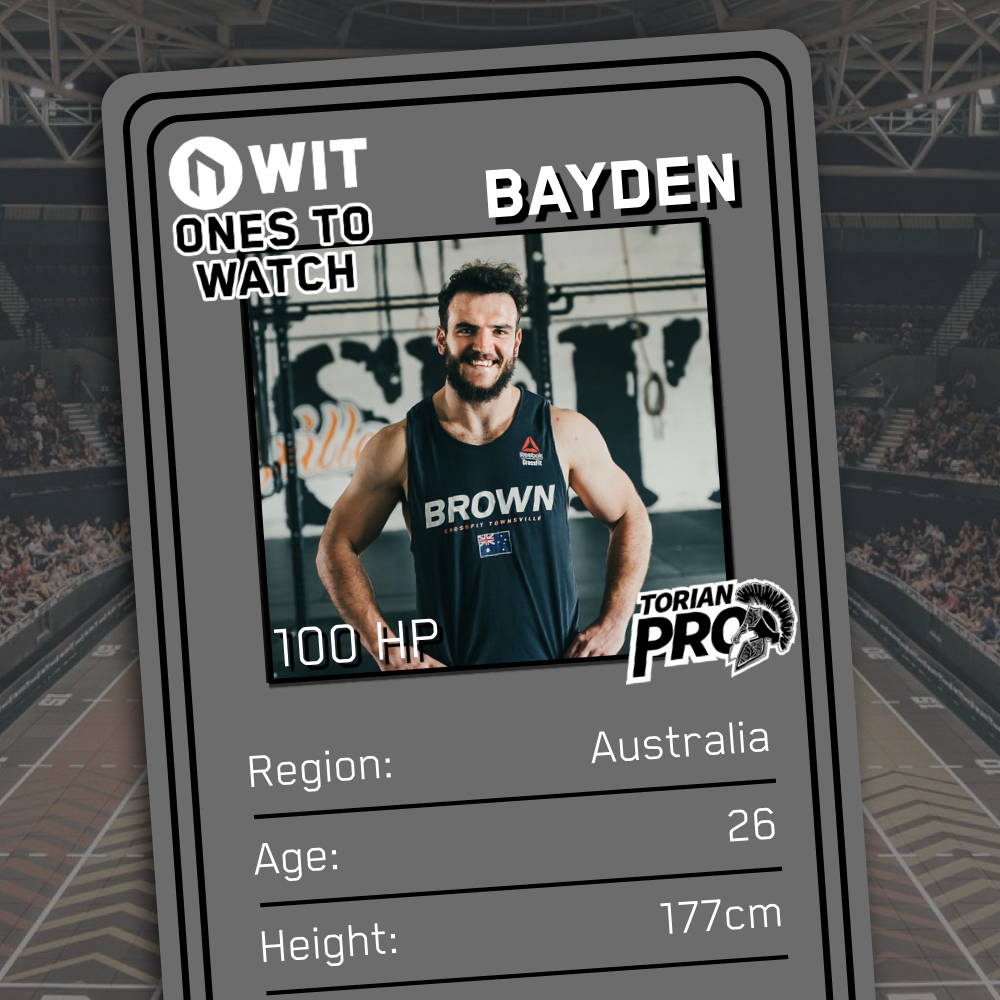 BAYDEN BROWN
Australia's highest finishing male athlete at the 2020 CrossFit Games (11th), Bayden Brown is definitely one athlete we expect to be pushing for a Games place over the weekend.
With previous Games experience, and numerous sanctional events under his belt Brown is a big contender to finish at the top at the end of the weekend. 
Going into the 2019 CrossFit Games, Brown a rookie at the time was labeled "one-to-watch" failed to make it past the first event. However fast forward two years, he seems to be sharper, wiser and more ready than ever. 
Written by Fraser Knox and Holly Bradshaw.
Imagery by Sam Cornforth.