WHO ARE INOV-8?
24.04.2020
You know the name, you know the logo, you know the athletes but do you know how it all began and what it is that makes INOV-8 shoes an elite favourite?  
It's time to get to know the real INOV-8…
Founded in 2003 by Zimbabwe-born, Wayne Edy, INOV-8 was forged in the fells and mountains of the British Lake District after Wayne spotted a gap in the UK off-road running market and designed a shoe that later took the running community by storm. 
ADOPTED BY THE FUNCTIONAL FITNESS COMMUNITY
In 2009, to add to the ever-growing running range, Wayne created a shoe designed to be a mountain-running flat, the F-LITE. It was lightweight, cushioned with superior support, but adopted by an athlete new to INOV-8….
"We created a great shoe, lightweight, supportive, cushioned and had all the features you would want in a running flat, but we didn't sell very many… until unexpectedly, it was discovered by the functional fitness community. Suddenly we couldn't get enough F-LITES out there, we were doubling orders, and in 2011 our US business grew by 400%."– INOV-8 Founder, Wayne Edy
From that point on, the F-LITE franchise was born…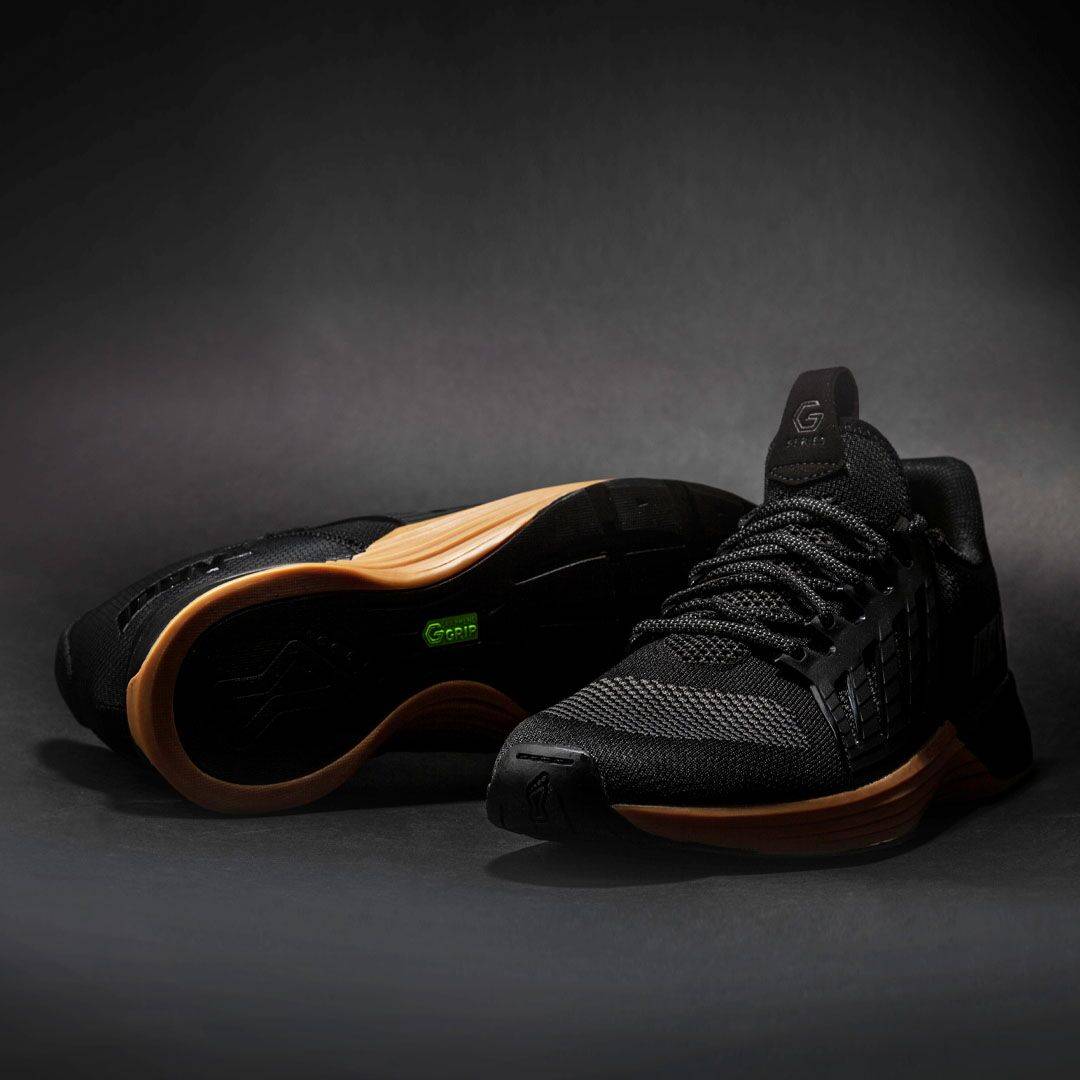 "We never follow others, we carve our own way…" – INOV-8 FOUNDER, WAYNE EDY
GRAPHENE - A WORLD FIRST 
From the very beginning, INOV-8 has always lived by the philosophy that an athletes' interaction with the environment is the single most important factor when designing products and used their famous slogan GET A GRIP to promote the brands commitment to focusing on grip, toughness and the athlete.
Continuing to push the boundaries of sports footwear innovation, in 2016, INOV-8 started working with The University of Manchester, which homes The National Graphene Institute.
Graphene is a material that is just one atom thick but 200x stronger than steel! It is thin, light, flexible with limitless potential.
After 2 years of working with the Graphene Institute, creating a number of prototypes, hundreds of hours of testing and re-testing, INOV-8 launched the first-ever sports footwear to utilise graphene, delivering the world's toughest grip. This saw the launch of the G-SERIES range which included the F-LITE G 290; a range of footwear made with this ground-breaking technology, meaning the outsoles are 50% stronger, 50% harder wearing and 50% more elastic.
THE OG BRAND IS HERE TO STAY
INOV-8 was one of the first brands on the functional fitness scene - way back in 2009. "Knowing how the shoe was so organically found, welcomed and loved by these athlete's way back in 2009 makes me truly proud to work with INOV-8, and I will be forever grateful to the community for that." – INOV-8 Training and Fitness Manager, Fran Calvert. 
As the brand comes into its 11th year in the community, they are showing that they are here to stay…
In the last 2 years alone INOV-8  signed CrossFit Games legend Scott Panchik and 2019 CrossFit Games Open USA champ Dani Speegle, and have released a world first in sports footwear with the brand new F-LITE G 300, their most versatile shoe yet and the world's first shoe to use graphene - the strongest material known to man - in the outsole and midsole.
Still,  they're only just getting started.