WIT MEETS JOEL DOMMETT | THE BRIT COMEDIAN WITH A SECRET TO SHARE...
16.05.2020
Joel Dommett, the British Comedian, Presenter and Actor has got a secret...he is obsessed with CrossFit. The TV funnyman, who is perhaps most widely known for his 2016 stint on I'm A Celebrity Get Me Out Of Here, is a self-confessed 'CrossFit badger'. This is the official definition for the ultimate CrossFit keeno...someone who owns all the stash, know's every athlete and Games season like a pack of top trumps, and diverts the majority of conversations, no matter what the initial subject matter, back to...CrossFit (we all know a badger!).
So we caught up with Joel in Isolation to indulge the obsession even further, talking all things CrossFit, from favorite athletes, to spectating the sport and touring boxes worldwide. Plus we discuss how staying fit and healthy with the sport has helped him, and other Comedians, to funnel their 'insane energy' into a positive and healthy obsession. CrossFit and Joel fans, read on...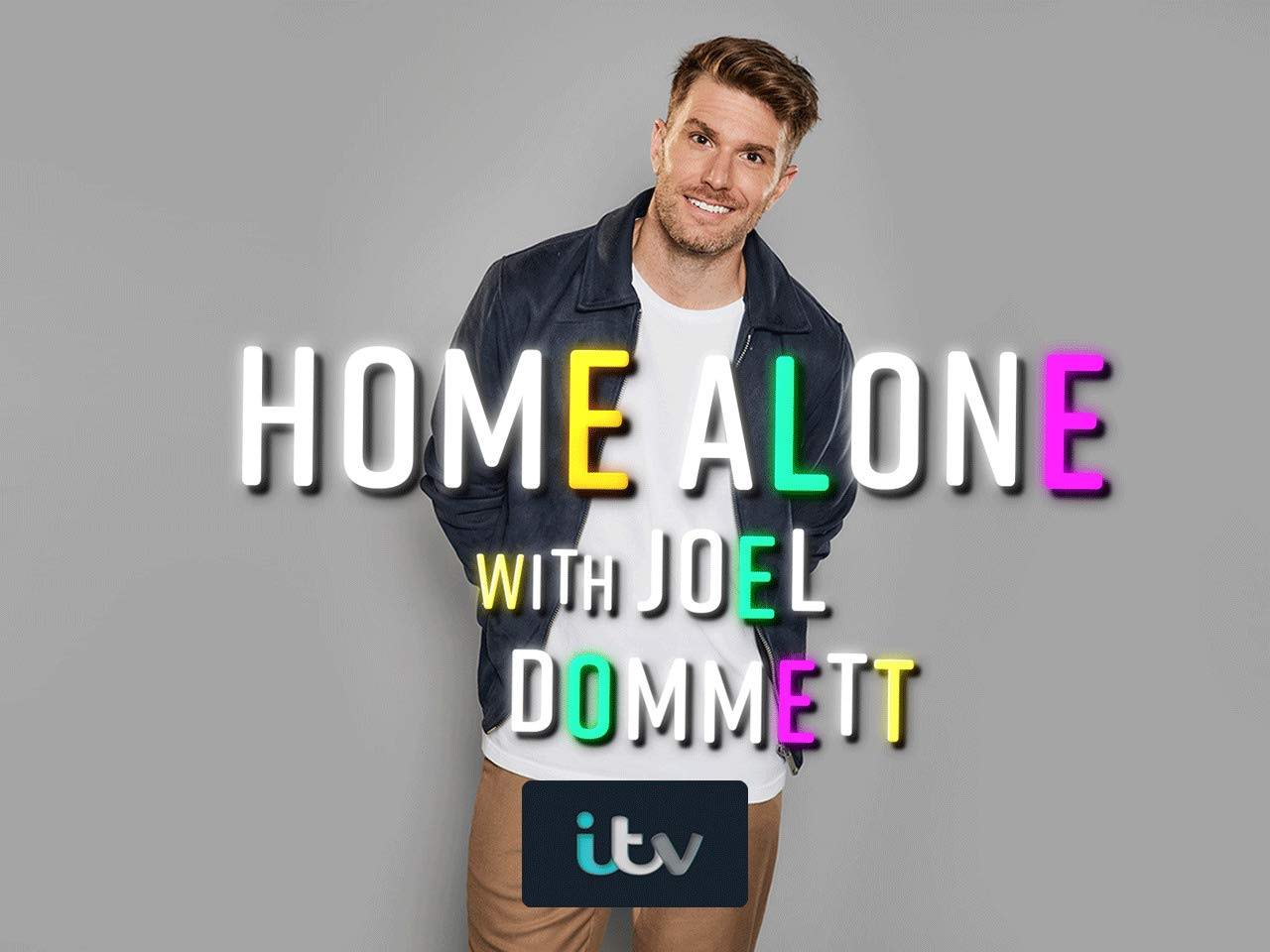 WE'VE JUST WRAPPED OUR FINAL EPISODE OF FILMING IN ISOLATION. AT THE START OF EVERY WEEK WE'D BASICALLY HAVE A GUY TURN UP IN A HAZMAT SUIT AND PRESS RECORD."
HOW'S ISOLATION LIFE BEEN? YOU SEEM TO BE KEEPING BUSY?
It's been surprisingly busy actually. Today we we wrapped our final episode of Home Alone with Joel Dommett which has been amazing to film!
WHO'S FILMING? HAVE YOU BEEN FILMING ALL THE CONTENT YOURSELF?
So basically we have this guy who arrives in like a hazmat suit at the start of the week. He sets up all the cameras and then whilst we are sort of as far away from him as possible, he presses record. Then we then come down and film the show. I have these people in my ear, they sort of tell me what to do and where to go and what to say. The first episode was logistically insane. It was so mad and by this third episode, it's been actually all right. We're now smashing it out.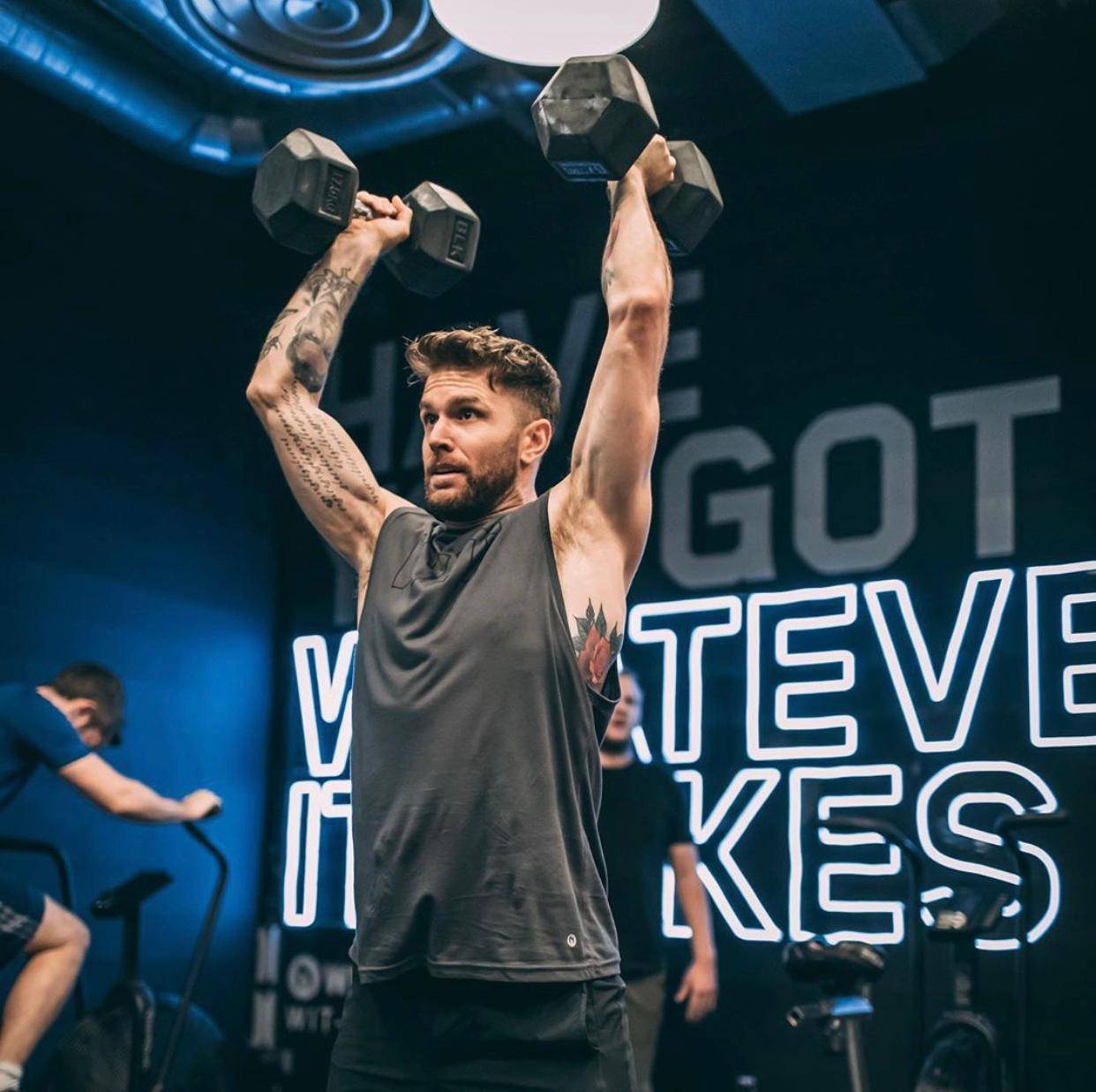 "my home gym was the first room i sorted when we moved in. I'm lucky to have that right now."
HAVE YOU GOT A HOME GYM?
I do yeah, I'm a lucky guy. I've got a little garage. Basically when I first moved house and we were in the process of looking for somewhere to live, we would walk into each house and I would just immediately go to the garage, and Hannah was like was like 'why are you always going to the garage?' As soon as we moved in that was the first room that we properly sorted! I just got loads of Bulldog Gear kit and put it in there. I'm so lucky right now to have that!
WHAT COMEDIAN WOULD YOU NOT WANT TO GO AGAINST IN A WORKOUT?
I tell you what, there are some real secret fitties out there, you'd be suprised! Comedy is really odd, because comedy is basically people who are usually just a little bit insane! A lot of us used to deal with it with partying and alcohol - so that used to be the comedy scene in the 90's. Now we're all really professional and work really hard...so to replace that sort of mad side, people get into exercise. John Bishop is one of them. He's like he's an absolute secret fitty!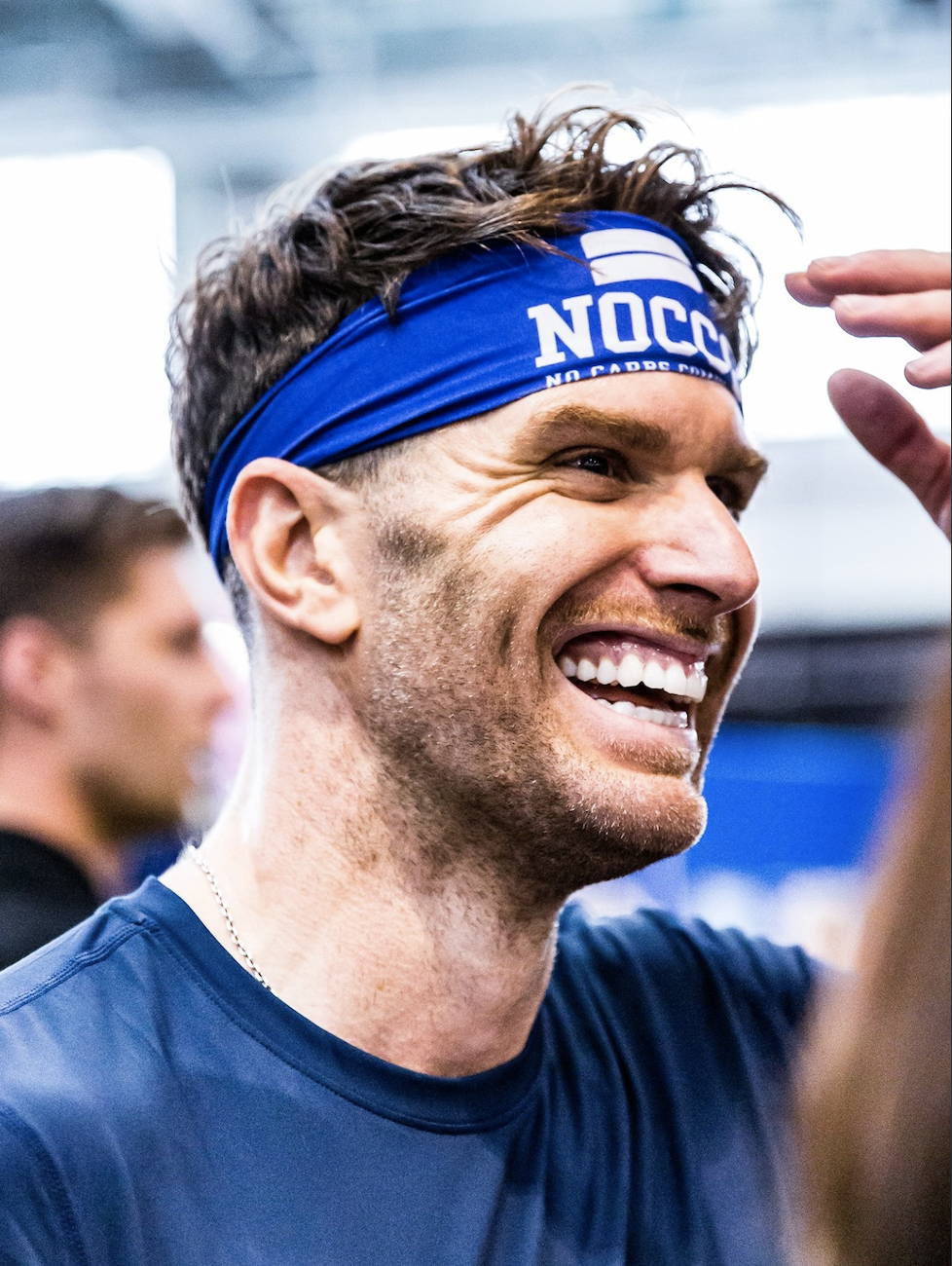 "At the end of filming a show, Instead of giving flowers or clothes, I'd give people a CrossFit foundations class. i just knew they'd be hooked like me."
HAVE YOU BEEN SPREADING THE CROSSFIT VIBES IN THE COMEDY WORLD?
I have actually. I've got quite a few comics into CrossFit. Whenever I do a job, I like to give presents at the end of the job, like a wrap party present because I'm a nice traditional man. But, instead of giving flowers or clothes, I give people a CrossFit foundations class. I've given it to quite a few comics now, as you just know with CrossFit that as soon as you get them to do the foundations course they'll be hooked. 
DO YOU FOLLOW THE CROSSFIT GAMES?
Yeah I do, almost too much. I really love watching it. With the old format the Games was basically the only weekend of the year that I watched sport, but now with all the sanctioned events that we have going on it is way more than one weekend a year that we get to watch CrossFit. It's genuinely really exciting to me. I get really crazy about it and it feels so silly but that's what I love. The fact that people don't understand and are like 'what are you watching?' I remember when I was in the jungle (hosting in I'm A Celebrity Extra Camp), I was watching the Rogue Invitational and it was amazing, one of the most exciting things I've seen in my life. A girl was trying to snatch 70kg and everyone was cheering her on, it was the best thing I've ever seen. It was better than a Christopher Nolan movie!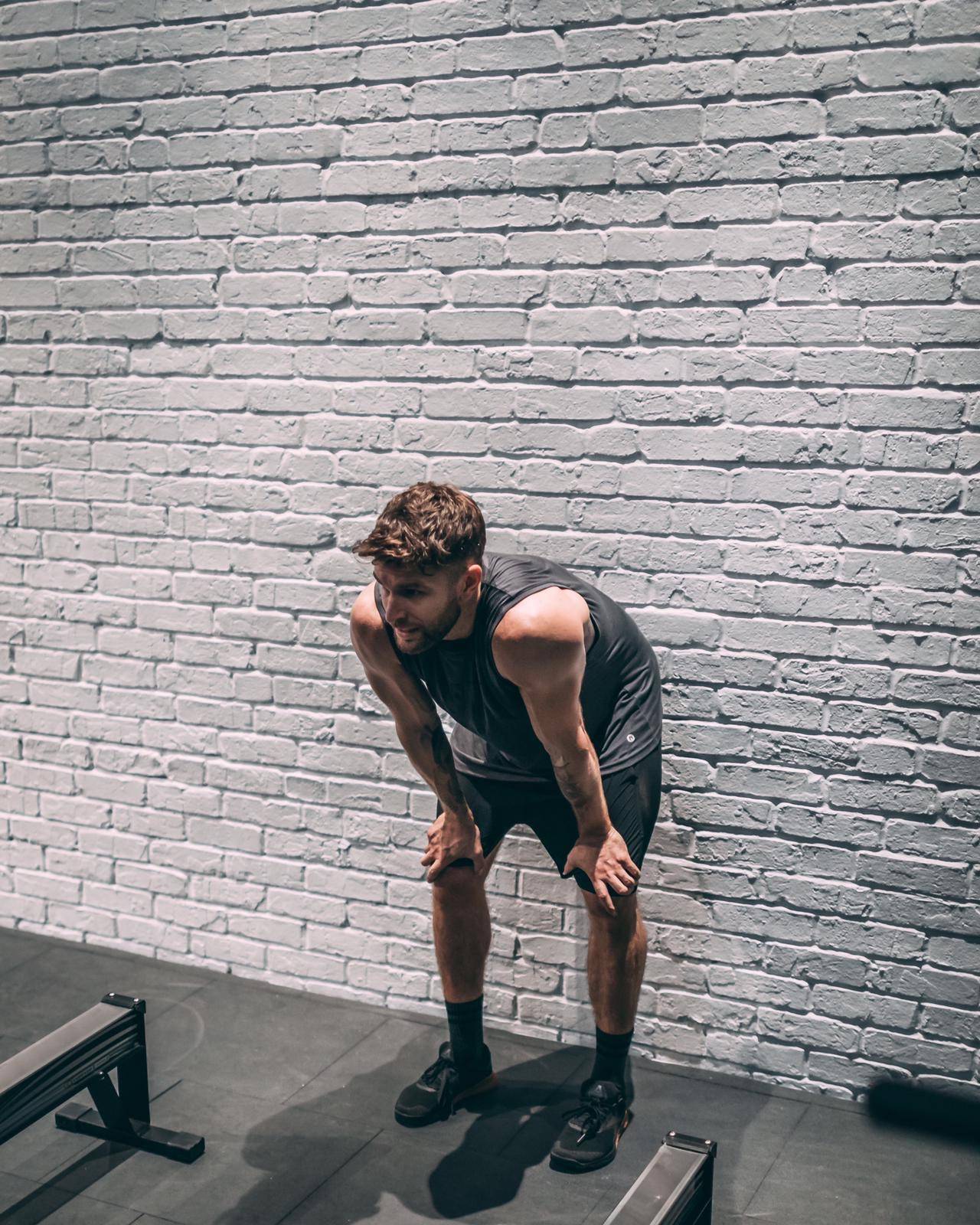 "that's the beautiful thing with crossfit, there's always a box, wherever you are in the world nowadays."
WHO IS YOUR FAVOURITE CROSSFIT GAMES ATHLETE?
I'd say Noah Ohlsen just because it's love that he's so 'bro'ey', it just makes me laugh. He's like the sort of guy that at school would have been too cool for me! I love that. He's just this really cool, an absolute sorority bro. So I really like him. I really like Pat Vellner too. He's just a guy that looks like a normal human being. He seems like he's like one of the good guys, and i like that.
WHEN YOU ARE ON TOUR, DO YOU STILL MANAGE TO GET YOUR TRAINING DONE?
That's the beautiful thing with CrossFit is that there's always boxes, wherever you are. With my last tour, I'd go to each city early, work out in the day or if I was getting there later, I'd stay over and then work out the next day at a box. It just gave me a better sense of a place instead of usually you try do the show leave. I'd go to these boxes and ask if they would want any tickets to the show, I felt that would be my way of "giving back to the community"! Gosh I am such a CrossFit badger! I love it.
DO YOU EVER SPEAK ABOUT CROSSFIT IN YOUR SHOWS?
There's a part in one of my shows where I ask  someone from the crowd to heckle me and I'll do a heckle put down. I was in Stafford and had been to CrossFit Stafford that day and some guy from the gym that was in the crowd shouted "You've got an awful snatch!" No one else understood it. But never has a heckle cut to the core of me more. Just a single tear running down.
- 
Follow Joel on Instagram to follow his CrossFit obsession in Isolation, to stay up to date with his latest shows and tours, and ultmatley to have a good laugh courtesy of one of the fittest funnymen out there!