WIT MEETS NIKE METCON CLUB: THE #METCONDAILY IG ACCOUNT THAT BECAME THE ULTIMATE NIKE METCON CLUB
11.05.2020
In 2015 Nike launched their first ever training shoe intended for CrossFit use, the Nike Metcon. Having been tried and tested by none other than Josh Bridges in the Socal Regional of 2014, the anticipated Metcon 1 launched and sold out in Europe in just 24 hours in 2015, becoming an instant cult favourite in the CrossFit community. As new colour-way after new colour-way dropped, fans were left trying to keep up with the CrossFit kicks. They were craving a daily fix of what was new in the world of Metcons, and also wanting to indulge themselves in the story telling behind the creation of each shoe.
But there was a void, no such platform existed to meet their daily needs. Enter Alan McDermott, the man who created the #METCONDAILY hashtag that indulged Metcon lovers worldwide and took his IG account @nikemetconclub from a small fanpage to a global club for the Metcon obsessed. We caught up with Alan to find out how it all happened and talk all things Metcon.
Metcon fans, read on...
"In 2015 I couldn't find any information about Metcons anywhere online..."
SO HOW DID NIKE METCON CLUB START?
So
it started in 2015, s
o
five
years
ago now.
The reason for starting it was due to the fact that
I
couldn't
find
any
information
about
Metcons anywhere online
.
I
was
looking
on
Instagram and
couldn't
find
anything, s
o
I thought, 'oh well I may as well start one up'. I
randomly
came up with
the
name.
I
found
some
pictures
from
Nike and used them, it was some rendered images of the Metcon 2s, the ones with the swoosh over the toe. When I put them up people loved it and were commenting lots and it grew from there. It was crazy!
WHEN DID YOU SEE YOUR BIGGEST GROWTH?
I always remember two points at which I had the biggest growth. The first was when a
girl whose name I can't remember, but who had around
fifteen
thousand
followers
reposted
me
and it just went mental from there. I remember breaking like two thousand followers and I was like 'Oh,
my
God
. Look at me. I'm so famous haha!' But the biggest growth I had was when I
reposted
WIT Founder Dan Williams' photograph of the Romaleos 3. They were the official photographs of the
Roms that Dan
put up which i re-posted and it just went absolutely mental! I must
have
got like two thousand followers. It was ridiculous. So thank you Dan Williams!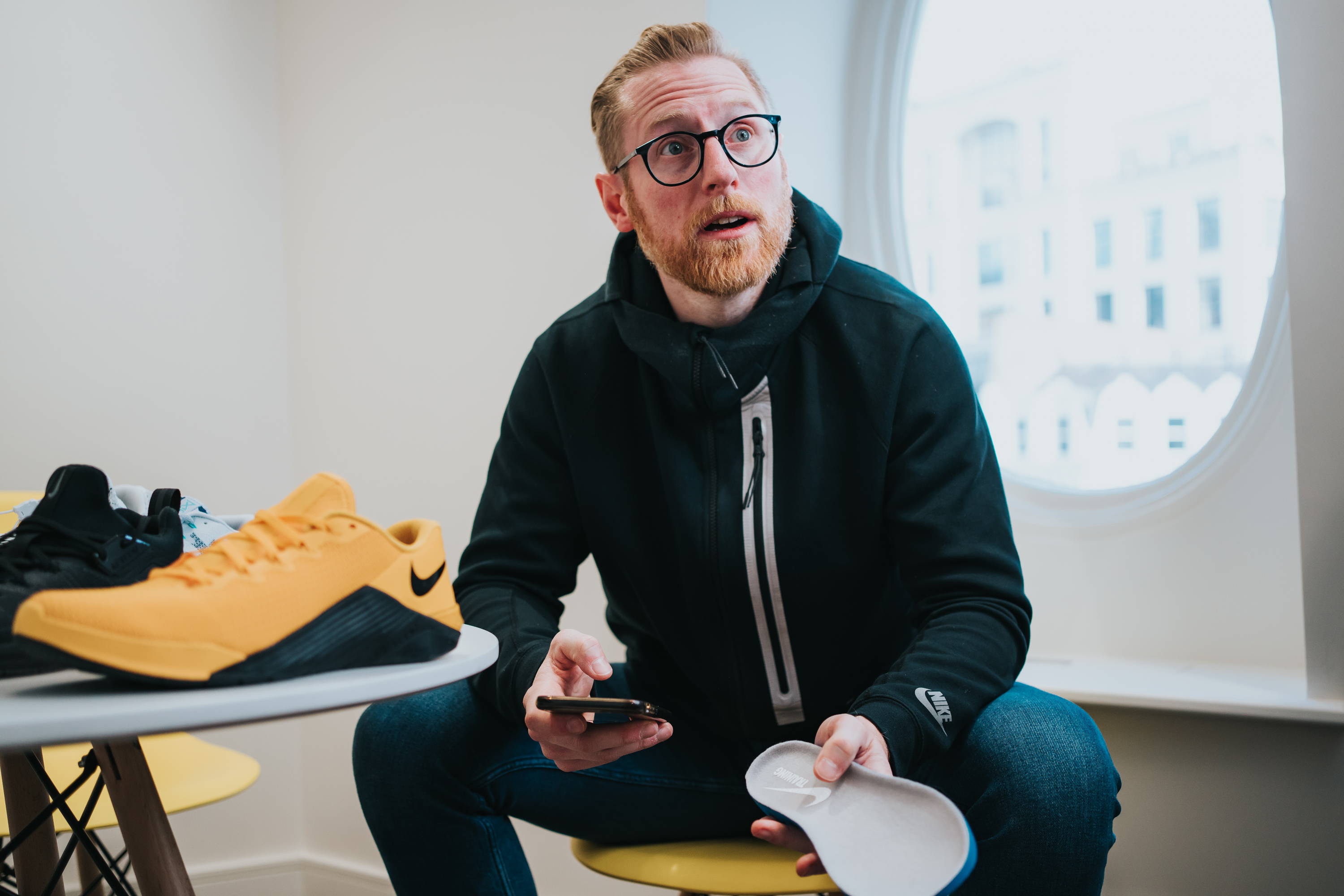 "I REMEMBER THE FIRST TIME I GOT A DM FROM NOAH OHLSEN, THAT BLEW MY MIND."
WHAT WAS YOUR FIRST PAIR OF CROSSFIT SHOES?
I had Blue Inov-8s, the F-230s I believe, the ones everyone used to use. Andy Edwards (CrossFit Seminar Staff & Jamie Greene's coach) used to have a pair down at Dragon Athletic in Cardiff and I remember seeing them and was like I need to get them!
HAVE YOU FOUND YOURSELF STAR STRUCK MEETING GAMES ATHLETES OR HAVING THEM INTERACT WITH YOUR PAGE?
I remember the first time I got a DM from Noah Ohlsen and that blew my mind that did. Nobody believed me! I think I wrote something on his post and he sent me a DM. Since then we've been chatting! He's always been really friendly. I remember when he got the Blue Monday Metcon 2s we chatted about them for ages. He's class! To meet though, it has to be Mat Fraser.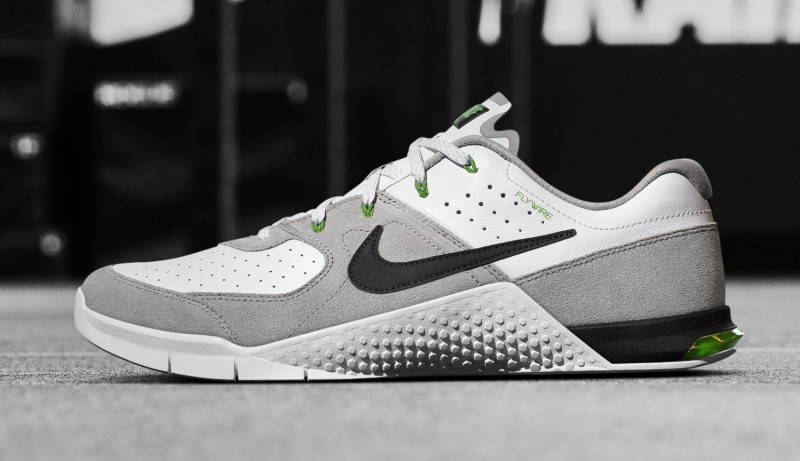 "My favourite metcon was the 'metcon knows', because of the story behind it, from the original nike trainer."
WHAT'S BEEN YOUR FAVOURITE EVER METCON RELEASED?
This is tough! The 'Metcon Knows', which is the leather suede one that Nike made. I love it because of the story behind it. I love the idea that it was based on the original Nike Trainer. For someone who loves sneakers, they were just amazing! And then they ripped and I was absolutely mortified! Dan Williams actually sent me his pair when I told him and I was made up. Nike also made an orange European Exclusive. It was a Metcon 1, orange sole and grey top, I just love that shoe! That's probably my favourite colour-way.
WHERE WOULD YOU LIKE TO SEE NIKE METCON CLUB IN THE NEXT 5 YEARS?
I think it needs to develop from Instagram, because my concern is that if Instagram disappears, I've got nothing. I would like to do more interviews with people who were involved in the shoe. So I'd like to do that, whether it be on Instagram live or Youtube. A podcast would be great where I talk for 15-20 minutes with Nike Games Athletes or somebody who has helped develop the shoe. It would be great to give fans of the Metcon this in-sight to things such as how the Metcon started. It actually started from a tweet!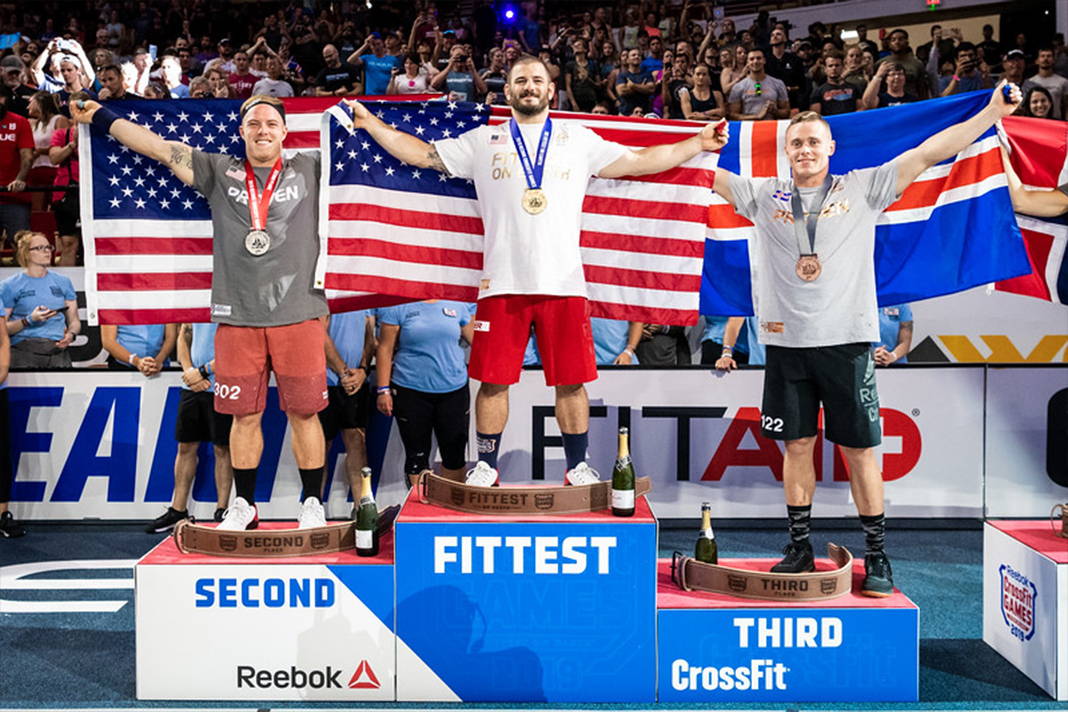 MAT FRASER AND NOAH OHLSEN STAND ATOP THE 2019 CROSSFIT GAMES PODIUM IN METCON 5S, A FIRST IN THE SPORT.
The Nike Metcon has become an icon in functional training and is now in its 5th generation, the Metcon 5. Last year, in a change of rules, athletes were allowed to wear footwear of their own choice at the CrossFit Games for the first time, and the Metcon 5 graced the competition floor in Madison at the 2019 CrossFit Games. The Metcon 5 was worn by both Mat Fraser and Noah Olsen as they stood atop of the podium in Metcons in 1st and 2nd place respectively.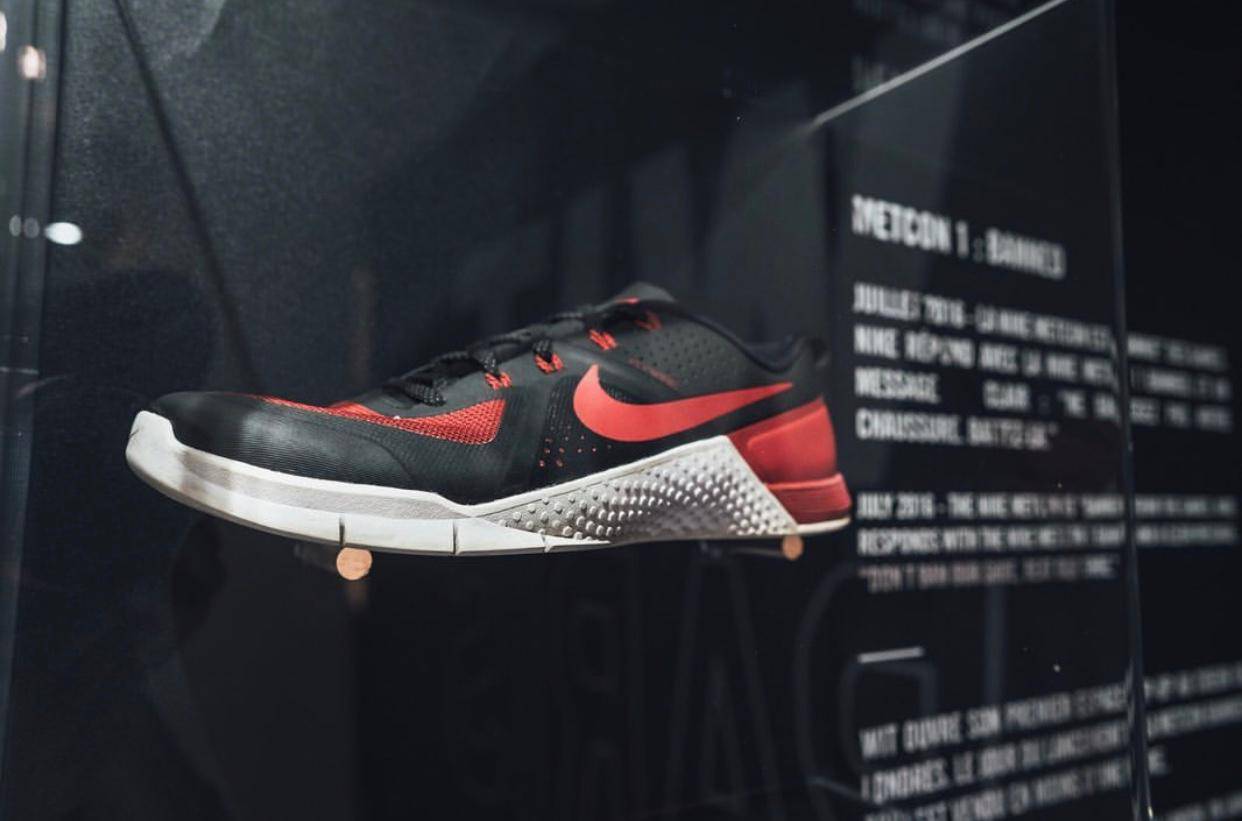 THE 'BANNED' NIKE METCON 1, IN THE WIT X NIKE 'HISTORY OF THE METCON' GALLERY AT THE WIT PARIS 2019 POP UP
WIT have been fortunate enough to work with Alan and his platforms on a few projects most notably WIT and Nike's 'HISTORY OF THE METCON' gallery at WIT's June 2019 training experience Paris pop up. This told the story of the Metcon from inception through to the launch of the Metcon 5. The Metcon 5 had just been unveiled and launched that very week.
Follow Alan @nikemetconclub to stay up to date with the coolest Metcons around and follow as the legacy of this iconic shoe continues to evolve.