WIT x NANO 9: A tale of collaboration with Reebok
21.12.2019
Since establishing in 2015, WIT have had a unique and special relationship with Reebok, as a founding brand partner. From conception, Reebok saw what WIT aimed to achieve; to be an authentic and disruptive brand in the training space and in Reebok, WIT idolised and respected them for being the original and authoritative training brand.
With the mutual adoration and many shared visions and missions, that both brands had for each other, a collaboration seemed a natural opportunity to cement the two company's relationship and bring customers a collection that embodied the heritage and technical focus that are intrinsic to both brands. Following the huge success of the first collaborative product, the WIT X Reebok Legacy Lifter, it was only a matter of time before discussions for a WIT Nano started.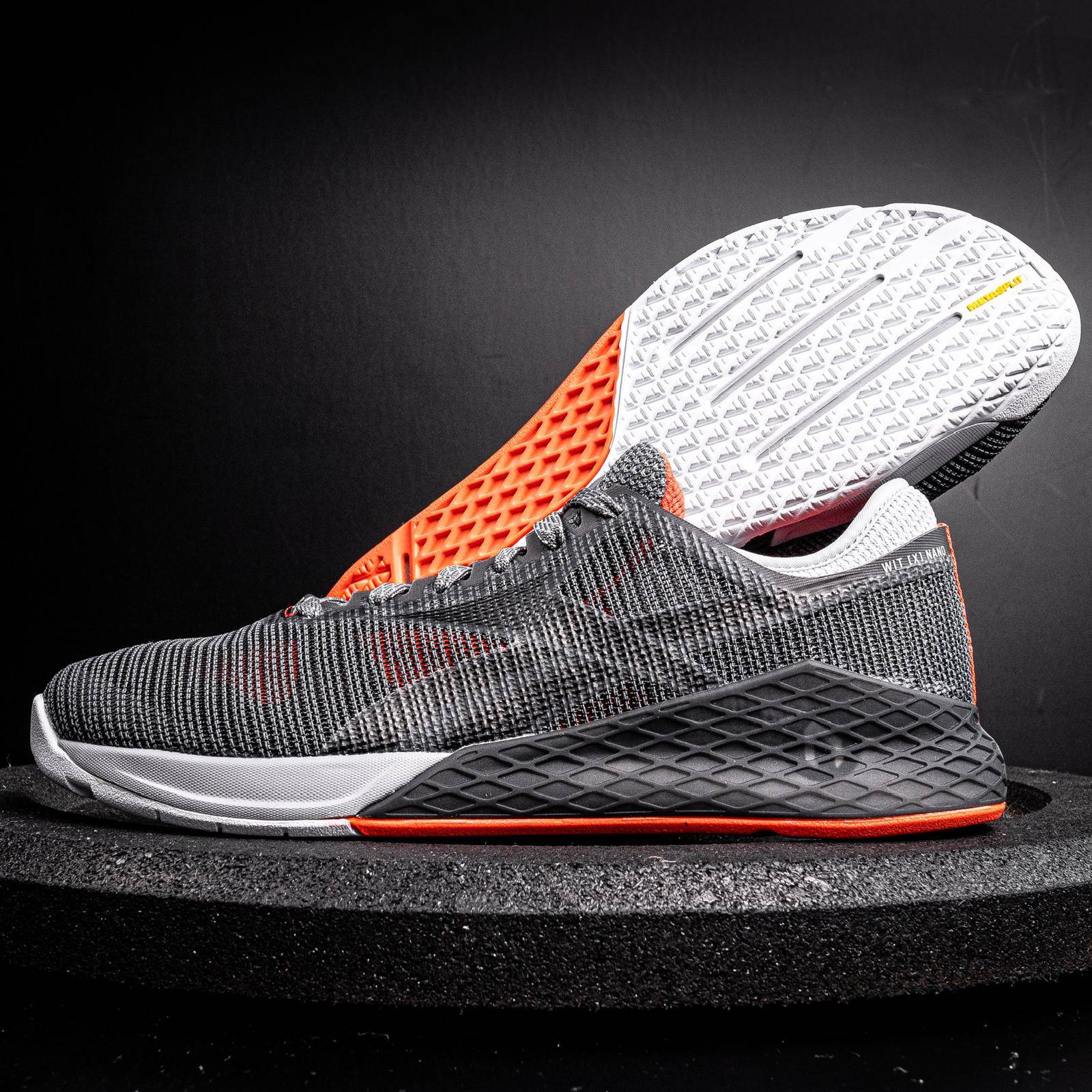 "Reebok are continuing to lead the way in training and WIT are continuing to be disruptive. We feel the shoe brings that relationship to life and we are very proud of the end result." Sam Kitching, WIT Founder
Over the last 4 years, Sam (Founder of WIT) and Tal (Head of Product, Reebok) have greatly supported each other and their respective brands, working together on events, new product launches and now the new WIT X Nano.
Inspired by London's grittiness, but also its vibrance and flashes of brilliance, the shoe is something of a love letter to WIT's founding city. Think raw, think industrial, think bright lights - big city. The dark, industrial and neutral colours that are seen at WIT's flagship site, are paired with a splash of bright colour.
The typography style on the shoe is industrial to reflect the warehouse aesthetic of Functional Training spaces and the metallic eyelets were inspired by the aluminium, iron and steel textures within the flagship WIT workout space.  
Essentially, the WIT Nano is a symbol of pride, to recognise a continued legacy of collaboration with Reebok and is available exclusively at WIT for pre order on 26th December.