Fiit was founded in 2017 by three friends with a vision to make the world's best fitness classes accessible to everyone. Like WIT, the business has been cemented by community and a determination to change lives through fitness, from day one. Now the #1 rated workout app, we are partnering with Fiit, giving you the chance to sign up and access hundreds of real time workouts with the best trainers in London.  
Whether you're an experienced athlete or just starting your fitness journey, Fiit gives you access to the most in demand personal trainers — at home.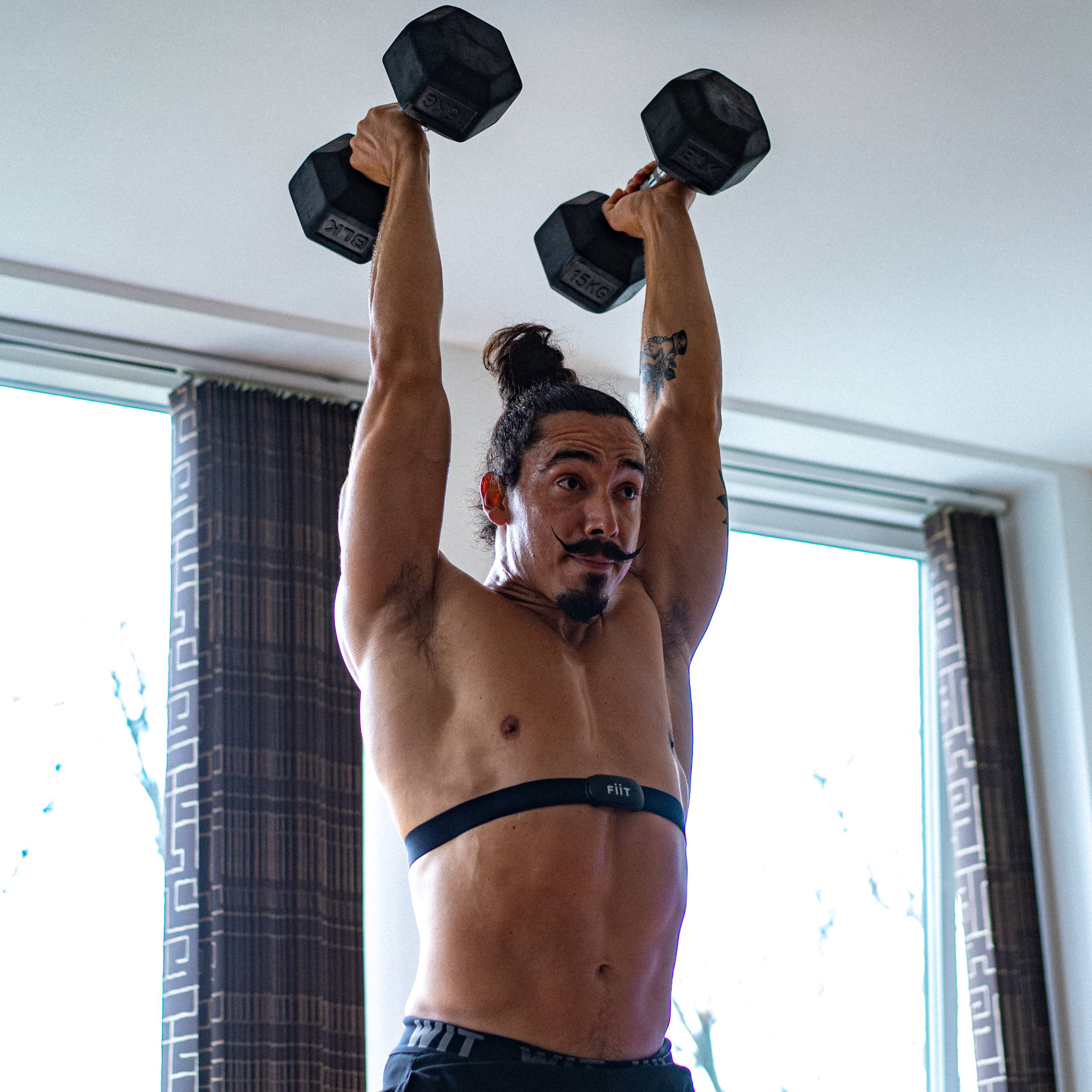 "We started Fiit in 2017 because we felt the current digital fitness offerings weren't good enough. They didn't' break down the barriers to fitness. Yes they were convenient but the vast majority weren't motivating like going to a great class at a boutique studio like WIT or 1Rebel. The result: 98% of people stop using a fitness app within a month!" Ian, Fiit Founder
From HIIT to yoga, the app is home to hundreds of classes, live leader board workouts and training plans that work around your schedule, so you can keep progressing and pushing the boundaries of what you think you can do – from wherever, whenever. The app connects with fitness trackers, the Fiit device, Apple Watch and MyZone, so tracking your fitness progression and performance has never been easier.
The Fiit experience is supported and engineered by fitness experts, data scientists and DJs, who have created the most efficient and addictive workouts on the planet. New to the coaching team is WIT very own Head Coach Gustavo.
Gus' experience and knowledge in programming, as well as being a top coach and motivating personality makes him the perfect fit for leading a new class series for users who like to lift heavy get competitive and challenge themselves.
His new 'Push/Pull' series, is the perfect programme for building strength from home.
To celebrate the launch of Gus's workout, we are challenging you to complete 6 workouts for the chance to win an annual Fiit membership worth £120, all you need to do is take all 6 of Gus's classes in the Fiit app between Tuesday 14th April and Sunday 26th April and share a post challenge selfie (tagging Fiit and WIT) on Instagram.
PLUS .... Don't miss a founders LIVE Q+A at 4.30pm Sunday 19th April BST on @WIT.Fitness.