WIT Reviews Fresh Fitness Food - London's Premium Meal Prep & Delivery Service
10.11.2020
In the year where routine and consistency feel almost like an impossibility, and you've almost definitely hit a new PB for the number of laps between your sofa and the fridge, the thought of having someone else take care of all your meals in 2021 is more than tempting. Fresh Fitness Food offer exactly that, healthy meals delivered daily to your doorstop, removing any excuse to fall off track, and giving you the structure and consistency that we are all so desperately in need of.

Founded in a flat in Notting Hill in 2012, Fresh Fitness Food started out producing just 12 meals a day, with the aim of delivering nutritious, healthy meals with the same level of convenience that consumers had come to expect from the mainstream 'take-out' market in the capital. Fast forward 8 years, and FFF are now delivering over 1000 bags a day (about 70,000 meals a month) right across the capital and beyond. The notion of paying to have all of your meals precisely tailored to your personal needs by a nutritionist, designed and prepared by Michelin trained chefs, and delivered to your door daily overnight has well and truly taken off. So we tried it out for ourselves.

Read on to find out exactly what you should expect when you sign up to Fresh Fitness Food's delivery service and how you can bag yourself a massive 21% OFF a January plan with FFF.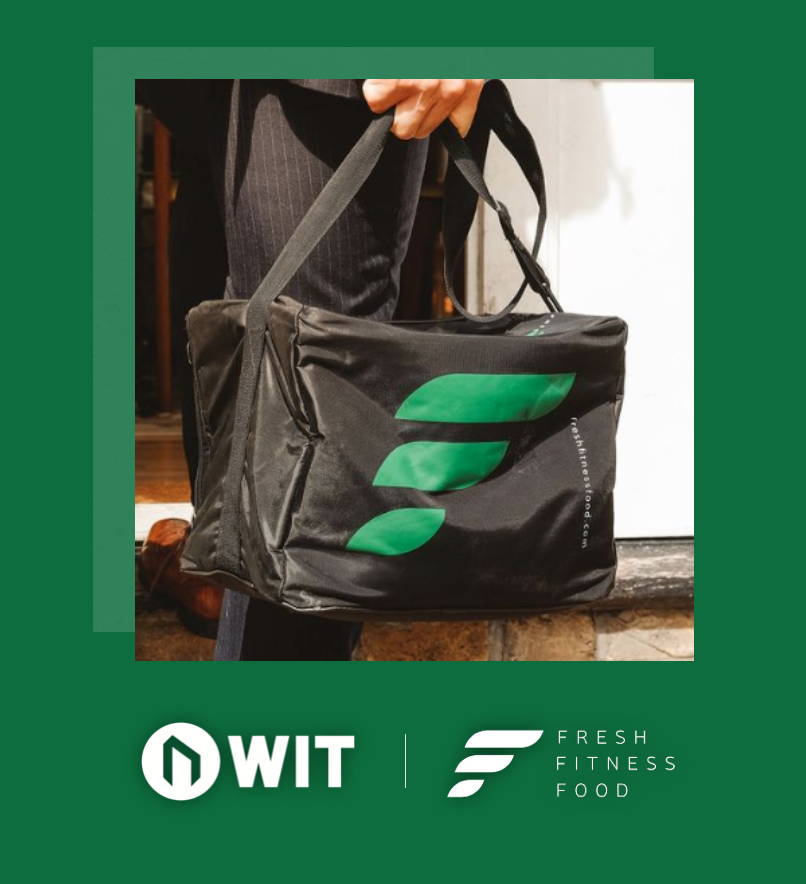 "EACH MORNING MY DAILY MEALS WOULD BE WAITING FOR ME OUTSIDE MY FRONT DOOR. PERECT HASSLE-FREE AND CONTACT-FREE DELIVERY"
So let's start at the beginning. What should you expect?


To begin with, quickly after expressing your interest in the meal prep service, you are privately contacted by a FFF Nutritionist to have catch up at a time that best suits you.
I had a quick call with a lovely lady called Meghan who, after the normal "How are the restrictions near you?" chat, asked a little bit more about me and my lifestyle. This included discussing my levels of activity over the course of a week, whether my goals were aesthetic, performance based or simply to make healthier choices, and even went as far as to ask what sort of foods I like and don't like (allergens included), whether I would prefer liquid snacks, sweet snacks or savoury snacks, and when is most convenient time for the food deliveries to arrive before I start at work!
The consultation couldn't have felt any less intimidating, as someone that doesn't have an ounce of knowledge in the realm of micro or macro nutrients, the FFF team made every effort of making the whole introduction phase simple enough that anyone, no matter your understanding of food, can make an informed and conscious decision on what exactly you want arriving at your doorstep.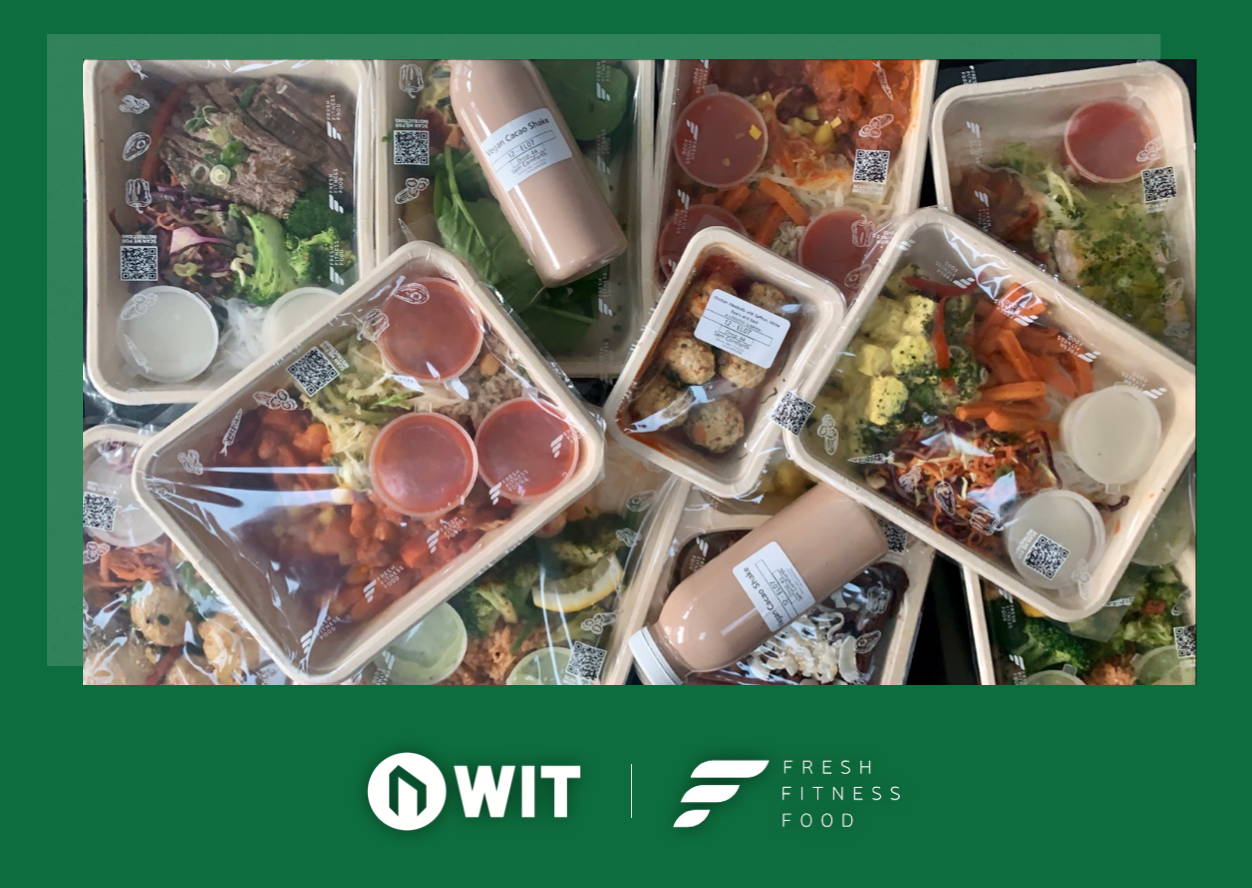 "With a mixture of full meals, light snacks, plus shakes and juices, the menu does not disappoint in its variety."
Calories, macros and delivery times booked! Now what?
Before I was even awake the next day, two FFF branded cooler bags were on my doorstep, and a menu sent directly to my phone. With one eye open, I had a flick through my meals on my phone and ran downstairs to tuck into breakfast. I quite optimistically opted for just shy of 4,000 calories a day and although this sounds like a monstrous number, over the course of my consultation, Meghan suggested I opted for liquid calories to give my jaw a break. And I'm so glad she did!
3,800 calories a day meant I was delivered 5 meals, 1 snack and 1 juice each day. The packages are neatly marked with ingredients on the side of the box and they're also marked in which order FFF recommends you eat them in. But remember the plan is completely tailored to your goals, so whether its muscle gain, fat loss, or just improving your health through balanced nutritional meals, FFF will cater to you.
Personally, I thought having 15 meals over 3 days I couldn't possibly continue to be surprised by food, I was very wrong. I'm first to admit my diet is pretty boring and could definitely do with some jazzing up; I'm the type of person that a could quite happily eat chicken and rice all day everyday! Never did I think, even in a crazy year like 2020, I would be sat in my pyjamas eating Tofu watching Christmas films at 3pm on a Saturday. But I loved it!
Now obviously, the calorie target that Meghan and myself came to is entirely personal to me, and much more than the normal person would need due to my high volume of training. My colleague on the other hand opted for a smaller number of meals with a target of 2,500 calories, and therefore received breakfast, lunch and dinner with 1 snack (and what a snack it was, Snickers inspired protein balls, a favourite!).
"THE MOST EFFORT YOU WILL HAVE TO MAKE IS PUTTING YOUR FOOD ONTO A PLATE...AND THAT IS IF YOU CAN EVEN BE BOTHERED TO DO THAT! IF NOT JUST EAT STRAIGHTT FROM THE CONTAINERS, WHICH CAN BE RECYCLED AFTERWARDS."
Other than opening your front door, picking up the bags, putting the meals in the fridge and putting the cooler bags back outside for collection the next day; this service couldn't be less labour intensive if it tried. No faffing about sorting the collections yourself or contacting customer service to find out where your omelette is. It felt a little like little nutritionist elves had hand delivered my food every day and swiped the empty bags every night. Never to be seen and no time wasted.

It really is perfect for someone time poor, or simply interested in trying out new recipes and delicious, fresh ingredients. It also gave a sense of structure to my eating habits that i didn't realise I was so desperately missing!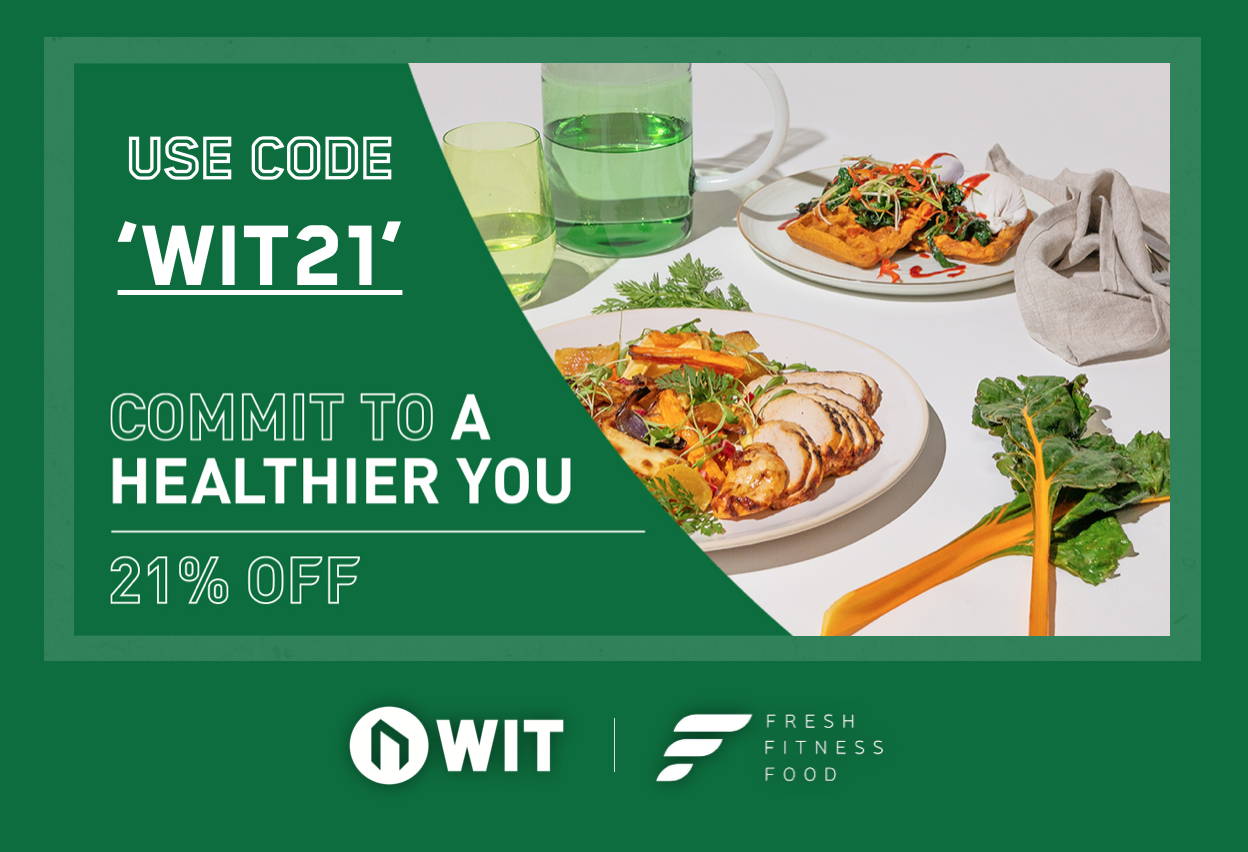 Are you ready to COMMIT to a HEALTHIER YOU? Use code WIT21 and receive 21% off all packages over 30 days. Order by the end of day on 31st December.
So after 3 days and nearly 9,000 calories consumed; who would I recommend FFF to?
Yes - to anyone, and everyone.
You'd be a fool to think this service is ONLY for elite athletes. 
If you struggle to find time to prepare meals and end up neglecting your nutrition, FFF is for you. If you crave structure and good habits but need some help enforcing them, FFF is for you. If you are passionate about training and constantly bettering yourself, FFF is for you.

This service is perfect for everyone, because it is bespoke. By its very nature, it does not have one perfect candidate, but for most, FFF is their perfect candidate. 

Interested in trying FFF out for yourself ?
Make your health and wellbeing a priority with Fresh Fitness Food so you can commit to a healthier 2021 and a healthier you.
Use code WIT21 and receive 21% off all packages over 30 days in January. Place your oder before the end of the day 31st of December and start 2021 as you mean to go on!
Get ready to feel the benefits of the right nutrition as you start 2021 off with a bang.