Reebok Nano X Froning Review: Everything You Need to Know
The Reebok Nano X launched globally in April of this year, but it has already undergone a facelift of sorts, you could say one of the greatest facelifts of all time...? Introducing the Froning Nano X. Rich Froning's ultimate birthday gift to Nano-heads and fitness fans around the world, his very own Nano X.
"When it comes to building the ultimate training shoe, you couldn't ask for a better partner than Rich" says Tal Short, Reebok Senior Product Manager. "Rich's detailed insights into what he needs to perform at his best, paired with his relentless wear-testing meant Reebok could get real-time feedback in a dream combination." The end result has not only created a shoe fit for World Class Athletes like Froning, but also for those at any and every stage of their fitness journey. 
We break down some of the main aesthetic and functional changes in the Froning Nano X, which you can now shop at WIT Worldwide, in this limited edition one time drop.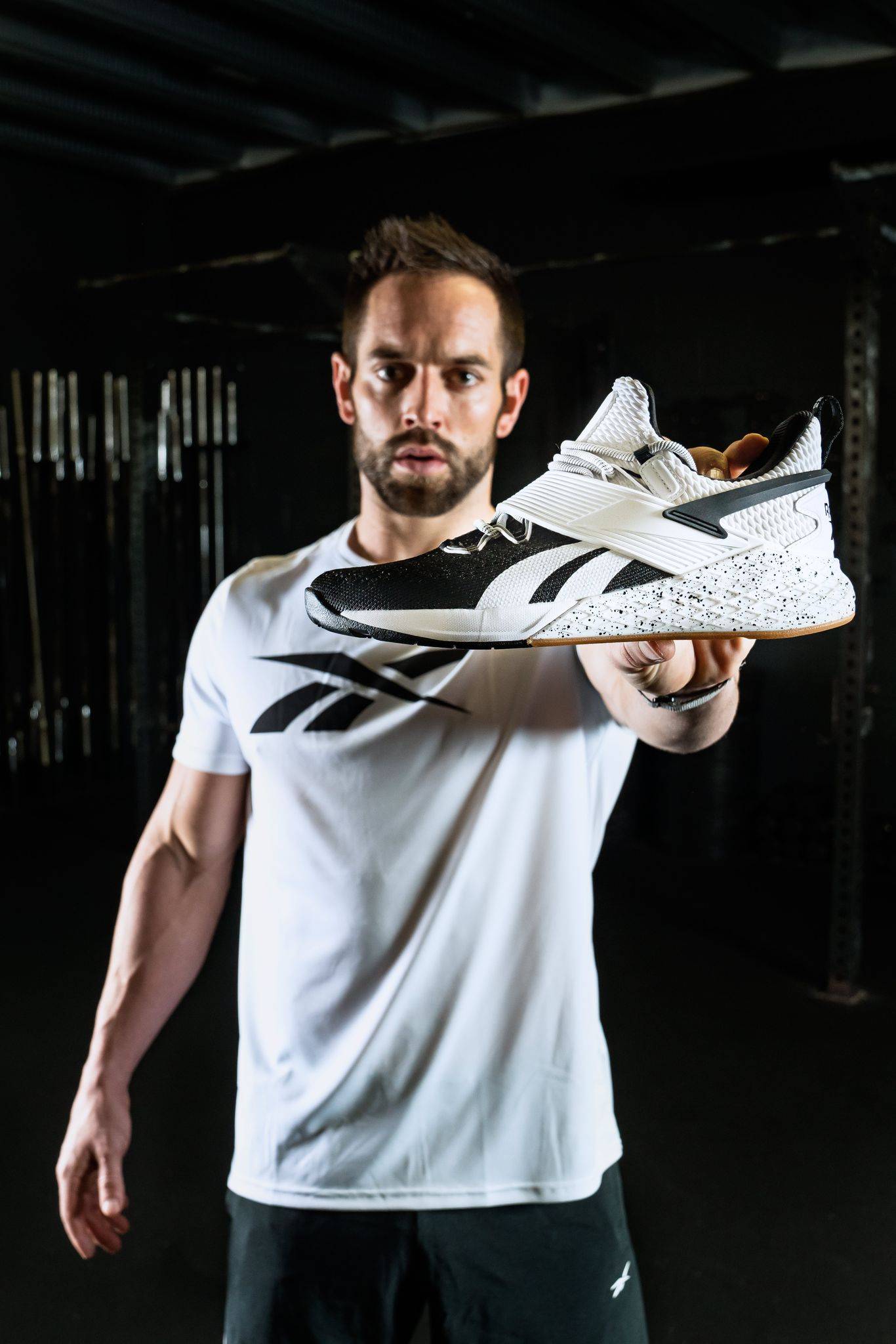 Reebok Nano X Froning Review
"When it comes to building the ultimate training shoe, you couldn't ask for a better partner than Rich" - TAL SHORT, SENIOR PRODUCT MANAGER AT REEBOK.
Designed in the Rich's favorite black and white colourway, with a gum sole combination, some of the key features on the Reebok Froning NANO X include:
A bootie construction for increased comfort whilst training. 
A forefoot strap that keeps wearers secure and locked in – a technical update to the standard NANO X silhouette that also playfully pays homage to Froning's reputation for rarely tying his shoes in the early days of his career 
An innovative three-string rope lacing system that provides added security while dually serving as nods to both Froning's dominance on the rope as well as the three pillars he credits in guiding his life – faith, family and fitness
Strong stability provided by traction on sole that offers sure-footed feel for wide range of movements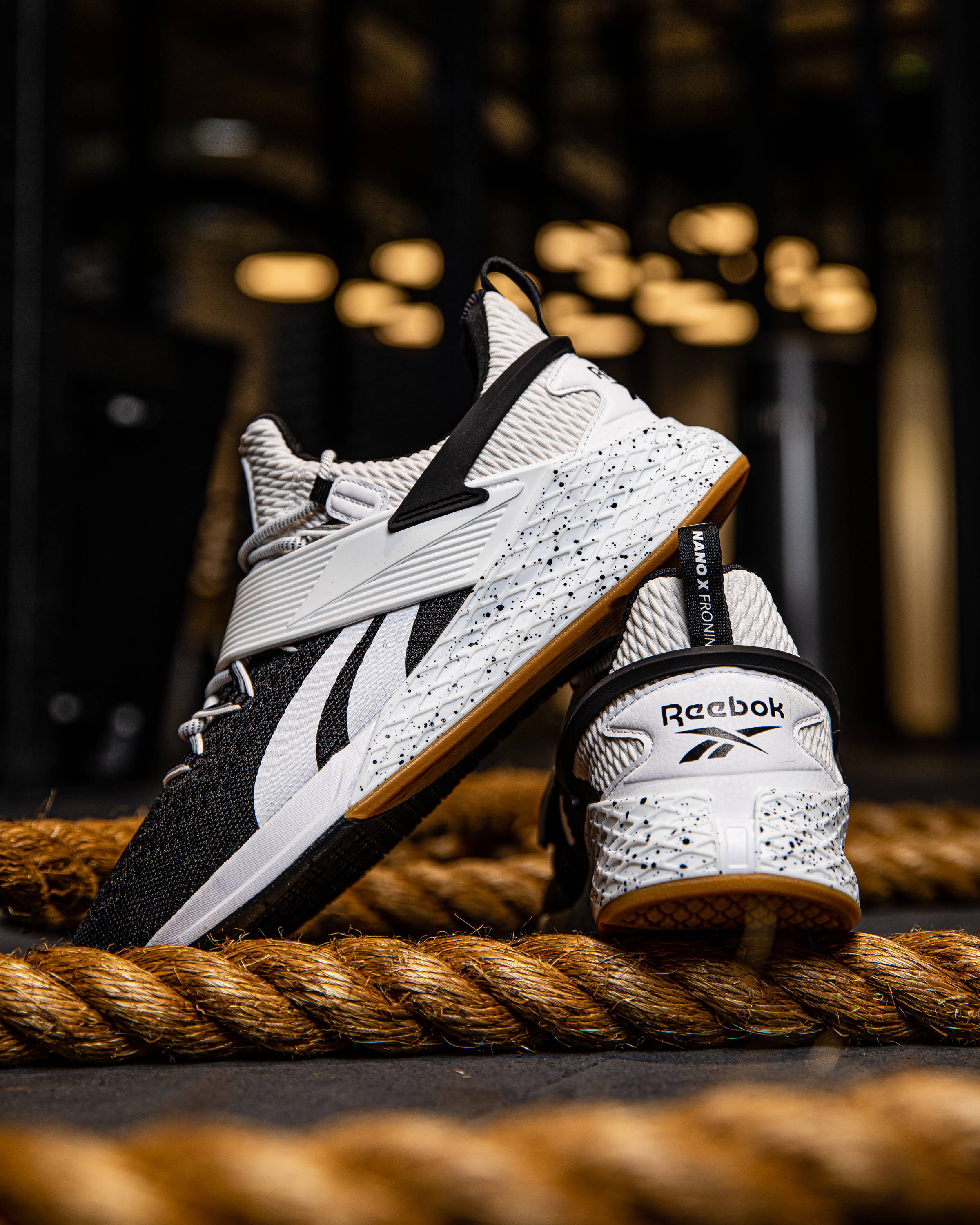 The Forefoot strap keeps wearers secure and locked in whilst also paying homage to rich's reputation in his early career for not tying his laces.
THE FRONING NANO X IN RICH'S OWN WORDS
"Throughout my partnership with Reebok, I've loved working closely with their product and design team in our shared mission of creating the best fitness products in the world. For my training and lifestyle I need something that's extremely durable and versatile; something that won't hold me back.  When Reebok first let me try out the NANO X, I thought this was about as close to the perfect training shoe as you can get," shared Froning.  "I'm so proud of all the work that went into this franchise, and this shoe in particular. It's a special feeling when you see your feedback and vision come to life in something like this."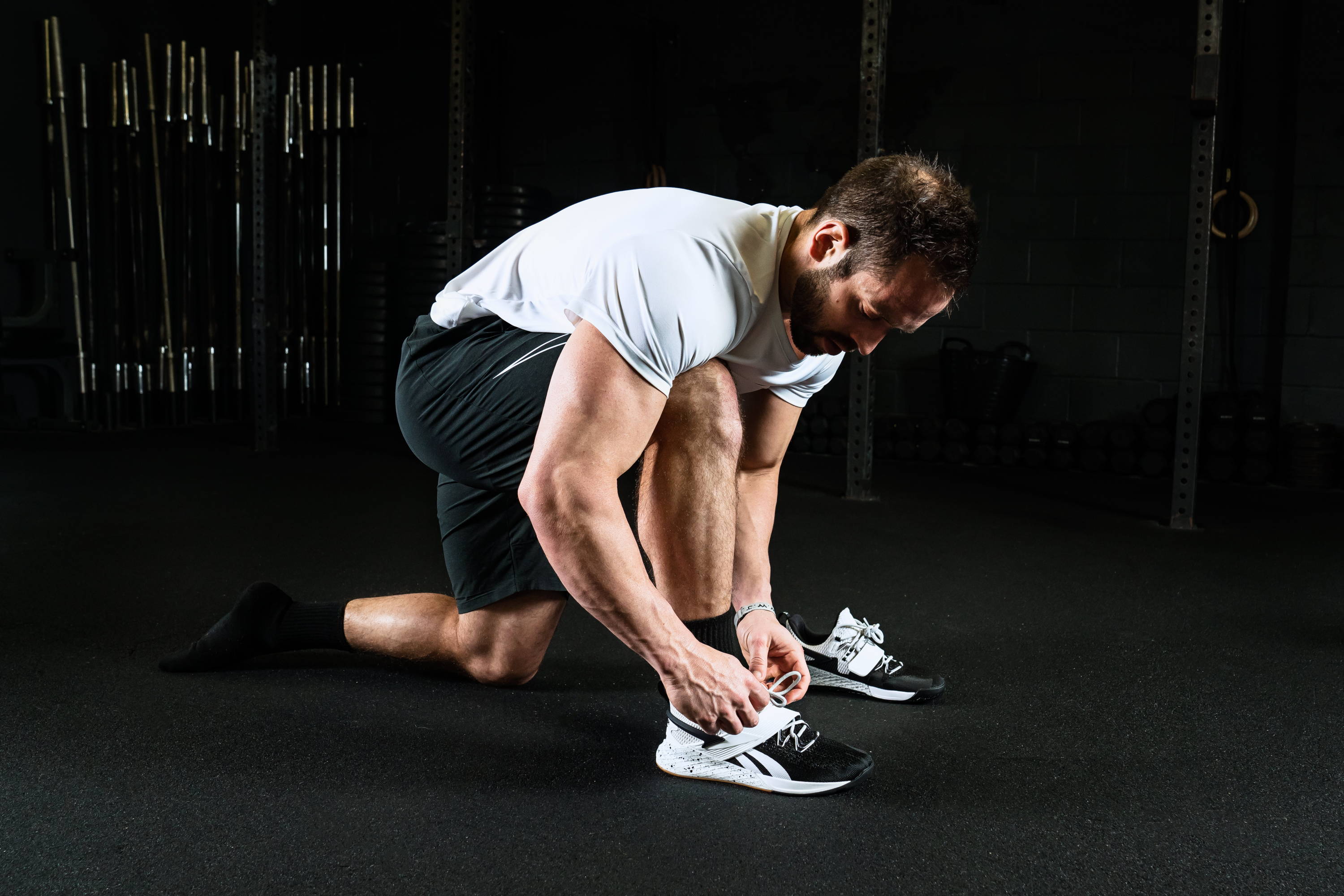 THE BOOTIE CONSTRUCTION OFFERS INCREASED COMFORT WHILST TRAINING.
The Froning Nano X is one of the most anticipated shoes of the year. WIT will therefore be shutting down its site and only allowing access to those that have signed up to the Froning X Launch in order to prioritise access. Sign up to the worldwide launch and get your password now to make sure you can shop when the drop lands.  
Some frequently asked questions!
Are Reebok Nano shoes good?
The Reebok Nano X Froning is a great shoe. Designed to cater for mixed-modality training, the shoe performs best when going between movements such as quick runs to lifting to plyometric movements such as burpees and box jumps.
What kind of shoes does Rich Froning wear?
Rich Froning now mainly dons the REEBOK Nano X Froning acting as the poster board for why this shoe is once you need.
Are Reebok Nano X good for squats?
The Reebok Nano X is great for squats offering a flat and solid sole with minimal cushioning. This helps to feel grounded in the squat and enables you to drive harder through the heels
Are Reebok Nanos good for running?
The Reebok Nanos are good for short distance runs and perform exceptionally well when transitioning between running, barbell movements and plyometric exercises.