Nike Romaleos 4 Review: Everything you Need to Know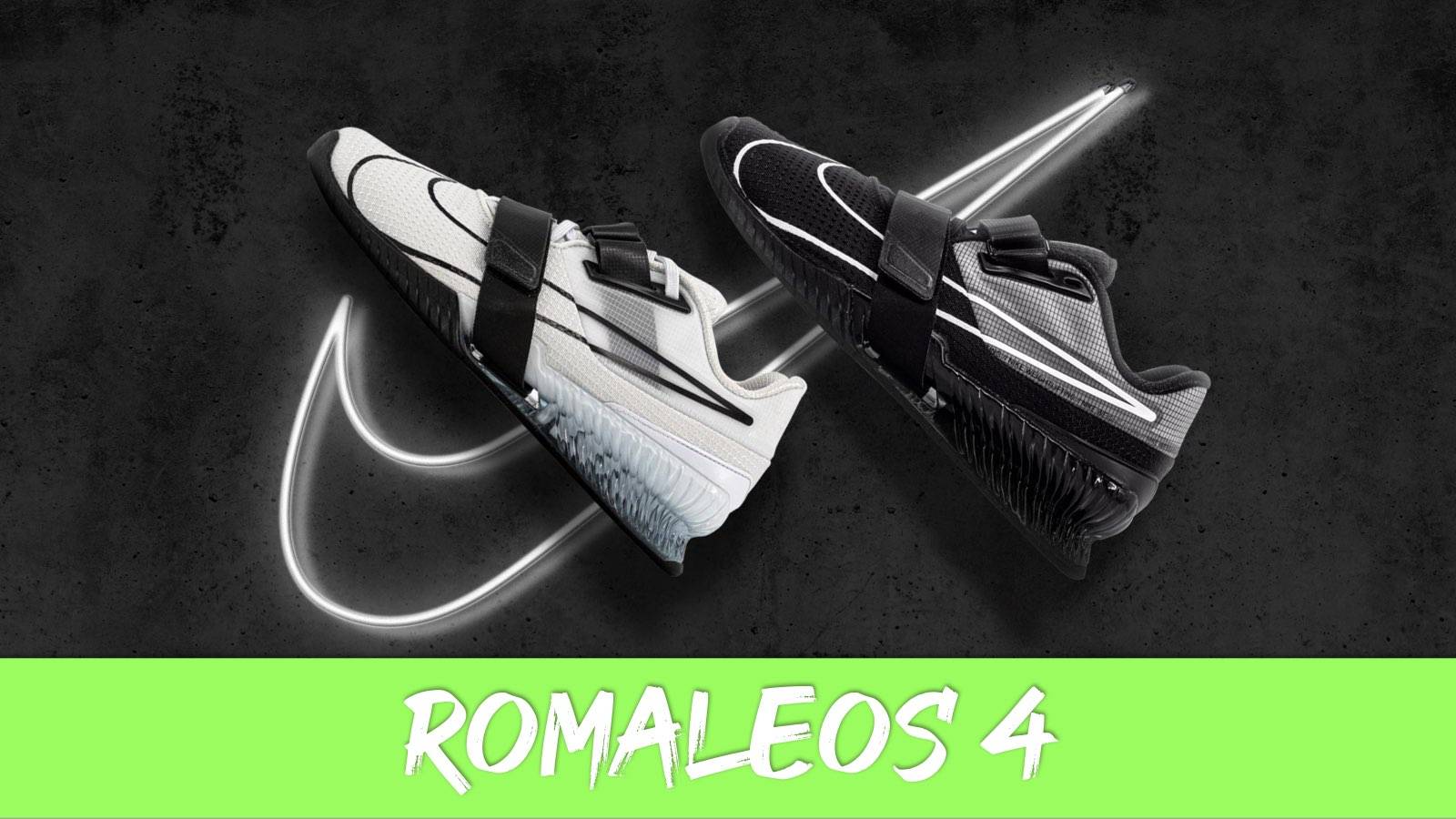 Nike Romaleos 4 Review
Romaleos is synonymous with training strong and lifting big, a tool in the perpetual battle for incremental increases in strength and ringing that coveted PB bell. Sported by olympians, elite CrossFitters, rugby players, your coach, your mum and more, the Romaleos grants democratic access to untapped potential within one's own strength, allowing whoever is sporting them to utilise its expertly engineered tech to unlock their best performances. Romaleos stand for strength. They stand for resolve. They're worn by people (to Olympian to your mum and not necessarily in that order) who are serious about getting better, regardless of where they started. We're not saying a pair of Romaleos is a guarantee of a PB, but they'll certainly get you on your way. 
That is... if you can get your hands on a pair.
Beyond punching one's ticket to PB city, another thing the Nike Romaleos has been known for over its 10 year + franchise career is scarcity. Try to find a pair of the original Romaleos....go on...we tried for hours. You can still see bright flashes of the cult favourite Romaleos 2 sported in Instagram videos and on your gym floor, but unless those lifters have been immaculately cared for and seldom used, they won't be around for much longer. As with any multi iteration franchise, people have their opinions on what has been the best generation of the Romaleos. We're not here to talk best, we're here to talk what has changed and what the Romaleos 4 can do for you (if you can get your hands on a pair come launch day). 
EDITORS NOTE: Originally due to drop in April, the Romaleos will be dropping worldwide later this summer. Stay tuned for more updates on WIT Launches at @wit.fitness 
LOOKING BACK  
Let's compare for a second the two previous iterations of the Romaleos. As mentioned, the Romaleos 2 was and still stands as a cult classic icon within the sport of training strong.
Featuring a 3/4" TPU heel and rugged 2 straps to lock in, the Romaleo 2 was and still is one of the heaviest weightlifting shoes on the market. If you're thinking outside of Nike, think Reebok Legacy Lifter or Adidas Leistung as a weight comparison. In weightlifting, heaviness is a good thing. It's what enables lifters to feel secure and rooted to the ground as they throw big tin past their brows and over their heads at alarming speeds. If you want to stick it, a bit of bulk is an added value.
How did this change with the Romaleos 3?
The Romaleos 3 was an attempt to democratise training. Rather than cater to the out and out weightlifter, the Romaleos 3 came out as a brilliant offering to the booming training and CrossFit markets. With the growth of training as a sport, athletes were training in more diverse ways than ever before, and Nike wanted to create a lifting shoe that could amplify athletes' performances within the vein of their more varied training routines. More flexible throughout the forefoot and featuring a comb like, stripped down heel, the Romaleos 3 was lighter, sleeker, and ready to move as athletes had begun to move. 
SO WHAT HAS CHANGED WITH THE ROMALEOS 4?
In same move that inspired the shift towards a lighter, sleeker evolution in the Romaleos 3, the Romaleos 4 has been tooled to move back towards that original out and out weightlifting feel.
It is heavier than the 3, and marginally lighter than the 2, putting the wearer in prime position to find the floor as they move through their lifts.
Nike have brought back and improved upon the much loved 2 velcro strap closure system as well, because who doesn't love the ritual of strapping in as they're psyching themselves up for PB? In weightlifting, any moticom of movement outside of your intended lift path (we're talking toes wiggling and heels wobbling) translates to lost power in your lifts. It's basic physics that interruption in energy transfer (your wiggle and waggle) leads to diminished power output. Simply put? Size it right, strap it twice, lift big. 
The heel is still a TPU comb design, but it somehow feels more robust and rugged than the previous iteration. An added layer of synthetic leather reinforcement wrapping around the heel just above the TPU cup and the 1st strap descending through and wrapping around the midsole give additional elements of locked in support. (no wiggle, no waggle) 
A major improvement over the cult classic 2 and certainly an adaptation from the 3? The upper of the Romaleos 4 features unprecedented breathability. The Romaleos 2 upper was comprised of largely uninterrupted synthetic leather with small, visible cloth vents around the toe box to add a bit of cooling. Despite its cult classic status, one thing the 2 is still known for is being "hot on the foot." This is one of the ameliorations made in the Romaleos 3, and people with hot feet the world over will be happy to hear that this feature has been even further improved upon in the 4. The new upper adds the perfect combination of durability and breathability, allowing you to strap in, focus on the lift, and not think about how warm and sweaty (stinky?) your feet might be getting. 
SO WHAT's THE VERDICT?
The Romaleos 4 is a formidable lifter.
When Nike reinvent a lifting silhouette, they do it slowly and measurably, taking into account what their global community is wanting and utilising their incredible engineering resource to create the best form and tech to fulfil that need.
We give it 5 stars. We'll say it, it's better than the Romaleos 2. We can't wait to see what you guys think of these come drop day. Like previous Romaleos launches, these will only be available in limited supply at select specialist retailers. You can shop the Nike Romaleos 4 at WIT now in multiple different styles and colour ways. 
HEAD TO WIT LAUNCHES FOR UPCOMING RELEASES
Some frequently asked questions!


Are Nike Romaleos 4 good for powerlifting?
The Nike Romaleos 4 is about all things barbell making it a great shoe for powerlifting. The rigid nature of the shoe altered by the adjustable straps allows the athlete to determined the support needed, making it versatile across lifts.
Are Nike Romaleos 4 good for wide feet?
The Nike Romaleos 4 does have a narrower fit than its competitors however this has been a selling point for the shoe, offering a sock like feel and encompassed stability, it is worth a try!
Are Nike Romaleos good for squats?
The Nike Romaleos is great for squats offering a solid and raised heel which promotes better positioning throughout the movement pattern and helps to promote driving through the glutes on ascent.
Should I buy Nike Romaleos?
If you are looking to improve your weightlifting technique or struggle with ankle mobility and stability, then the Nike Romaleos is a must.