WIT x REEBOK LEGACY LIFTER II REVIEW: Everything you need to know
 Say hello to our latest limited edition collaboration with Reebok, The WIT x Reebok Legacy Lifter II, releasing at WIT Globally on the 13th of August. This is our 4th collaboration with Reebok, and in this release we continue to tell the unique history of the two brands through every single detail of design.
Ahead of the release lets break down the lifter itself and take a look at some of our favourite design details.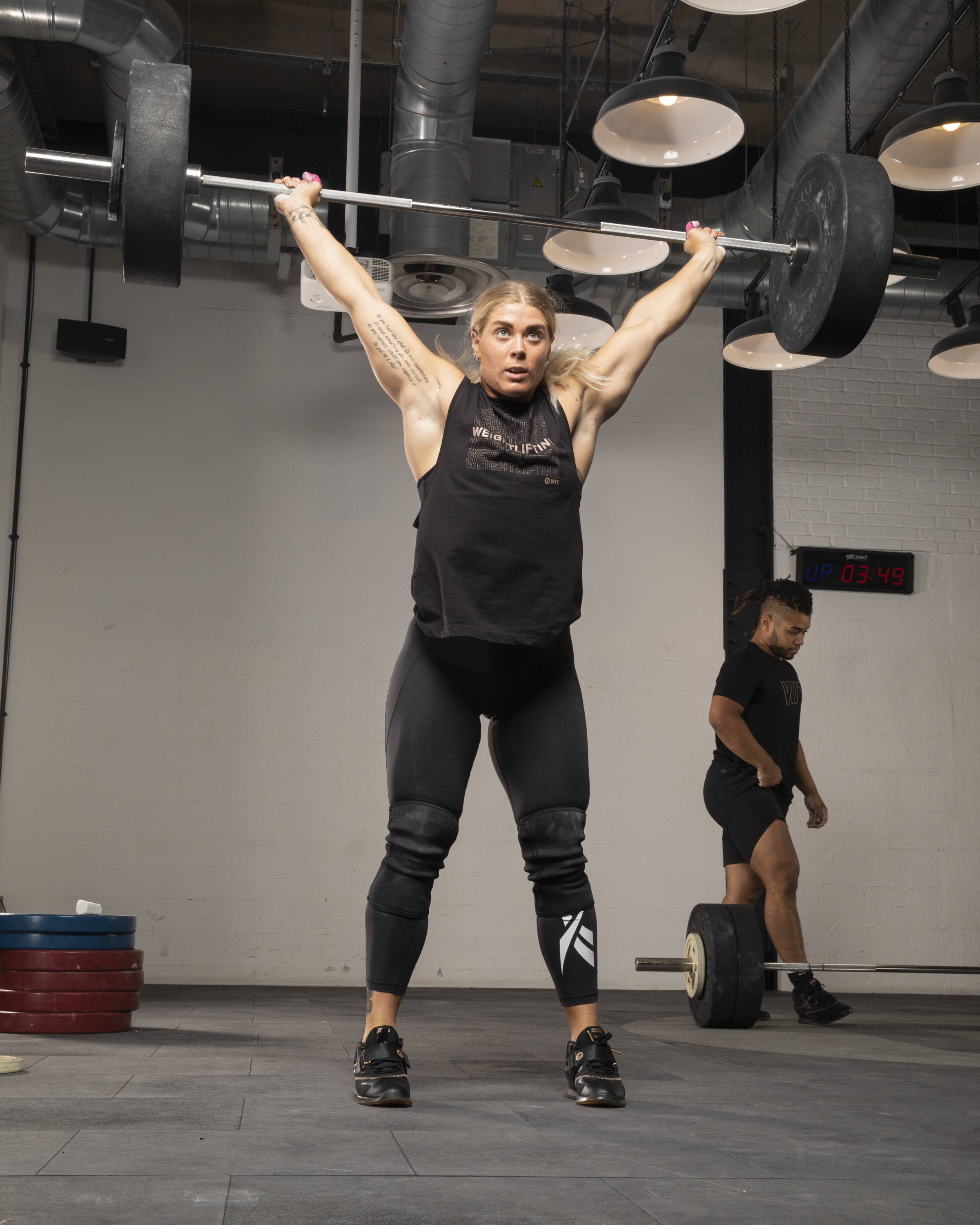 "THE WIT X REEBOK LEGACY LIFTER II IS OUR 4TH COLLABORATION WITH REEBOK. IT TELLS THE STORY OF OUR HISTORY THROUGH EVERY DETAIL OF THE DESIGN."
First up - let's talk about the features of the Legacy Lifter. This is Reebok's second generation of their lifter designed specifically for Olympic weightlifting. What that means is that it is engineered to help you perform at the highest levels of weightlifting, but that doesn't mean this shoe is only for the pros on the platforms at comps, it is also for anyone that is training and drilling these movements on a day to day basis, from squats to cleans or snatches.

The LLII helps you in these movements by making you feel more stable and secure in that deep squat position. An elevated and splayed heel ensures you are stable and firmly rooted, even if you struggle with your ankle mobility. This helps you not only with heavy loads in the bottom of your squat but also with balance in movements such as snatch drills and more technical overhead work.



This is combined with a tight locked fit which makes you feel secure in your lift. A thick singular cross-strap can be personally fitted to your foot width so with just one quick pull you are strapped in, secure and ready to go. 
A thick padded heel counter and wrap around tongue also ensure maximum comfort in your fit, and the re-enforced heel counter prevents the shoe being worn down as you squeeze your foot in. Typically you'll have a lifter for around 2-3 years so this stands you're lifters in good stead to go the distance.
And finally what makes the lifter stand apart from any other lifter is that it has one singular stability plate that runs all the way from the heel counter down to the toe, in other lifters this would typically stop at the mid foot. What this means for you is much smoother transitions from the heel down to the toe in your triple extension and much more feedback throughout the entire foot when lifting.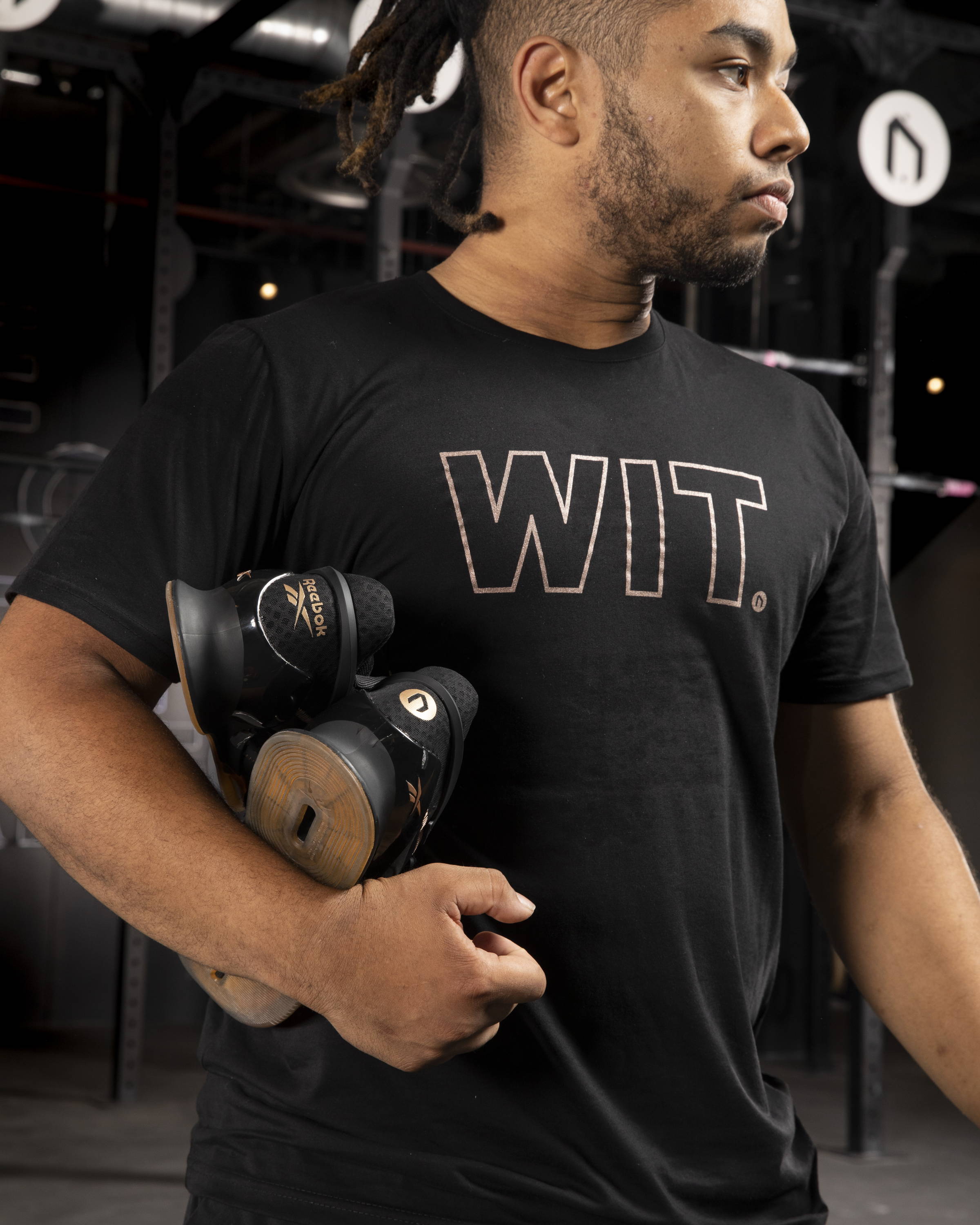 "MADE FOR ANYONE DRILLING AND PRACTICING OLYMPIC WEIGHTLIFTING MOVEMENTS, FROM THE PROS AT COMPS TO SQUAT CYCLES IN YOUR GARAGE"
Finally let's take a look at some of our favourite design details on the Limited edition release. The Wit Rune, which symbolise strength and a mind over matter mentality, is placed in rose gold alongside the Reebok vector throughout the shoe, from the cross strap to the tongue and even the heel counter. This symbolises the progress towards gold in our weightlifting journeys, and the joy and warmth in pursuing this progress together.

Finally each of the panels of the upper are connected with strands of rose gold, creating a legacy strengthened by collaboration, and a lifter which is quite literally stitched with and united by fitness, just like WIT and Reebok.

The WIT x Reebok Legacy Lifter II launches this Friday the 13th August at WIT Worldwide, by signing up you will secure access 1 day early and also be entered into a drawer to win a pair signed by 2nd Fittest Man on Earth Pat Vellner.