10 Minute Core Workout with Lauren Stallwood
ABS ON ABS WORKOUT WITH LAUREN STALLWOOD
10 Minutes
Coaches Tip
Hey guys! Come do this workout with me. This 10 minute core Workout is a great 6 PACK ABs Workout that you can do anywhere with NO equipment.
I'm gonna be doing these video's weekly so make sure you subscribe, hit the like button and turn on notifications so you don't miss out.
WORKOUT
30 seconds Flutter kicks
30seconds Tuck crunches
X2
(Rest 30sec)
30 seconds Leg raises
30 seconds Tuck hold
X2
(Rest 30sec)
30 seconds Plank hold
30 seconds Bicycle crunches
X3
(Rest 30sec)
30 seconds Side plank (left)
30 seconds Side plank (right)
X2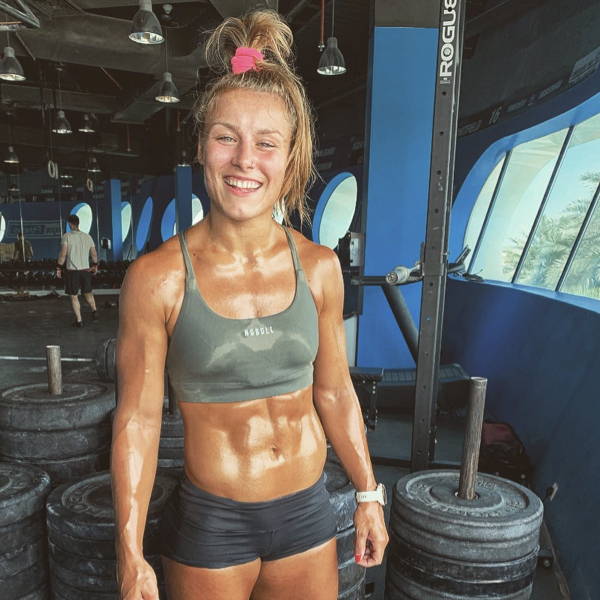 Meet LAUREN
COACH AT VOGUE FITNESS
Lauren Stallwood is an Abu Dhabi based CrossFit coach and personal trainer at Vogue Fitness, home of CrossFit Yas. 
Lauren has competed at CrossFit sanctioned events such as the Dubai CrossFit Championship and the French Throwdown. Lauren's background is in Rugby League, where at the age of 17 she was given her first international cap for England Women, going on to play in the Women's Rugby League World Cup the following year.
Follow Lauren on Instagram and and Youtube for a variety of different workouts that will sure make you sweat! 
INSTAGRAM: LOZSTALLWOOD2