20 Minute Sprint Workout with Joshua Al-Chamaa
SPRINT WORKOUT
20 Minutes
Coaches Tip
Hey guys Josh here! Bringing you a spicy sprint workout that you can try at home or in the gym. The aim is to give 100% every round. Try and remain consistent across the 6-8 rounds and leave everything you have on the final few rounds. If you don't want to stop, you didn't go hard enough. Move efficiently, but move fast! Get after it.
6 - 8 Rounds
 IN 75 SECONDS COMPLETE:
18/14 Cals Row/Ski/C2 Bike or 15/12 Cal Assault Bike
MAX DB Snatch @ 22.5/15 KG (In remaining time)
*Rest 2 mins *
(Score = Max snatches)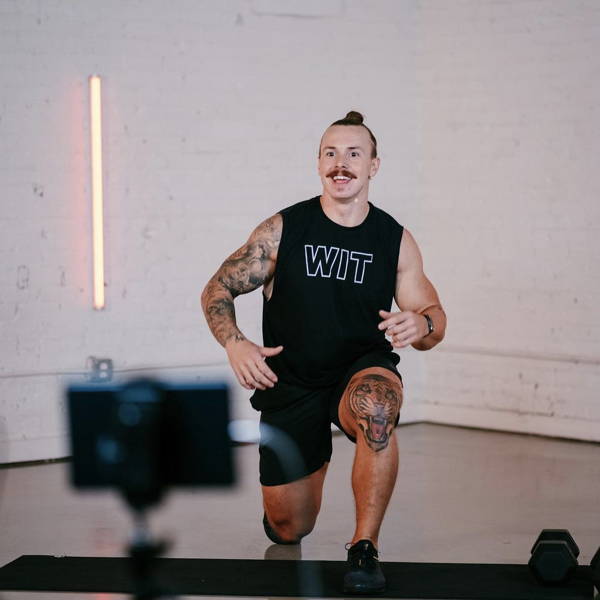 Meet Joshua
Elite Level Crossfit Athlete
After many event wins throughout elite competition Joshua Al-Chamaa put together a program that would expose the weaknesses we have on machines in order to then rebuild strength with savage yet enjoyable machine strength workouts. All workouts have been tried and tested by Joshua and have clearly been proven successful in competition. The program is for any one, beginner, intermediate or advanced. Training at home or in the gym. There are options in the programming for all, whether you are working with limited equipment or have a machine at home... Or a whole gym with multiple machines! Josh has created these workouts with all in mind. Head over to Instagram and find Josh at @joshuaalchamaa to see all the programs he has available if you like this workout.