10 Minute Bodyweight EMOM with the lean machines
10 MINUTE BODYWEIGHT EMOM WITH THE LEAN MACHINES
10 Minutes
Coaches Tip
With many of us being in isolation exercise can be a challenge especially without any weights. So here's a very challenging 10 min bodyweight home workout we can do together.
10 MInute emom
ODD MINUTES: 10 BURPEES
EVEN MINUTES: 10 HAND RELEASE PRESS UPS AND 10 V-UPS.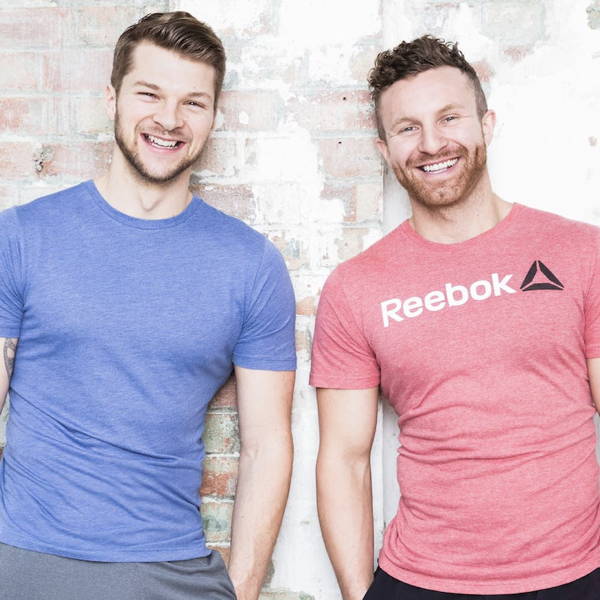 Meet JOHN AND LEON
THE LEAN MACHINES
John Chapman & Leon Bustin are personal trainers, Nutritionists and YouTube sensations.
With over 400 thousand subscribers and 35 million views these two best friends are showing that getting healthy, fit & in great shape can be fun!
"Our aim is to help as many people as possible get healthy and understand that getting in great shape and being healthy doesn't have to be hard or depressing, it's not a restriction it's a choice with endless options. There is so much conflicting advice out there that people are just really confused, when often all they need is a bit of encouragement to tell them what they are doing is great."