An Exclusive Kara Saunders x WIT Fitness Bodyweight Home Workout
KARA SAUNDERS BODYWEIGHT HOME WORKOUT
24 Minutes
Coaches Tip
Hey everybody! Give this boyweight workout a try. The workout consists of 6 rounds of 3 minutes work followed by 1 minute rest. It's essentailly a big AMRAP but you will get some rest in between each round. Pick up where you left off in the workout, if you finishing on the burpees then go back to them at the start of the next round.
You don't need anything other than yourself and a little bit of space to give this a go.
This is a perfect, well rounded bodyweight workout that is going to get you nice and sweaty. Good luck! 
WORKOUT
6 Rounds
3 Minutes Work: 1 Minute Rest
24 Lateral Jump Overs
12 Sit Ups
9 Burpees
6 Pistol Squats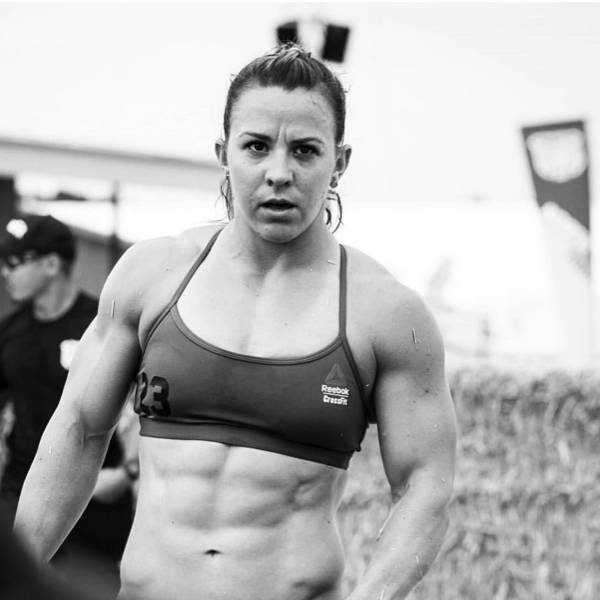 Meet KARA
7x CROSSFIT GAMES ATHLETE
Kara Saunders is a 7x CrossFit Games Athlete with a 2nd place podium finish at the 2018 Games. Kara has since taken time out of the sport and is now a mother to her daughter Scotti.
Just 5 months after giving birth to Scotti, Kara  qualified again for the 2020 Reebok CrossFit Games after finishing 12th in this years CrossFit Open, a monumental achievement.  
Kara is one of the biggest names in CrossFit and continues to be a dominant athlete in the sport. We can't wait to see Kara competing again on the main stage.
INSTAGRAM: KARASAUNDO