Double Under and Dumbbell Snatch Workout with Jacob Heppner
Weighted Double Under and Burpee workout with Jacob Heppner
24 Minutes
Coaches Tip
Give this double under workout a try. Break the double unders up into sets that won't tire you out. Remember to stay calm and consistent with the dumbbell snatch thorughout. 
Enjoy! 
INSTAGRAM: JHEPPNER66
YOUTUBE: JACOB HEPPNER
WORKOUT
FOR TIME:
300 Double Unders
100 Dumbbell Squat Snatch
300 Double Unders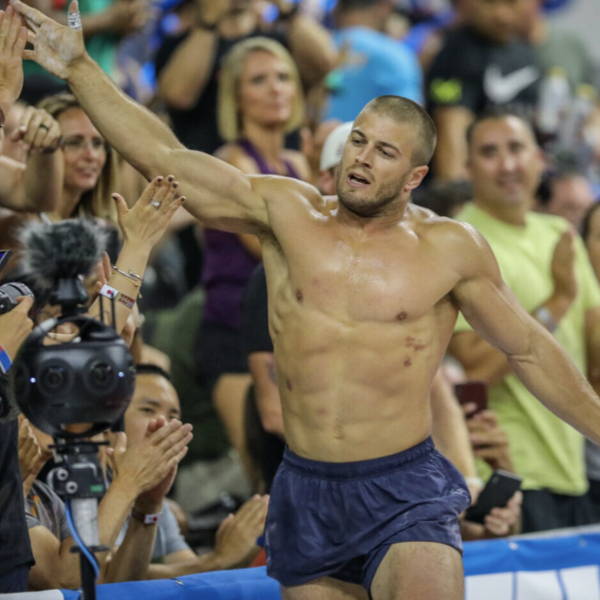 Meet JACOB
4x CROSSFIT GAMES ATHLETE
Jacob Heppner is a four-time individual CrossFit Games veteran with three top-10 finishes and a career-best finish of sixth in 2019. A dominant force in the Central and North Central Regionals from 2014—2018. Jacob excels at high-volume, long-duration events. Loved for his tendency to turn post-event interviews  into stand-up comedy routines.  Jacob lives in rural Kansas with his beautiful wife Kelli and Winston, their Corgi.
Follow Jacob on Instagram and Youtube where you'll find stories of fitness, fun, and frolicking about on the Kansas countryside along with various adventures around the world.
INSTAGRAM: JHEPPNER66
YOUTUBE: JACOB HEPPNER