Sprint Finisher workout with Tyla Skye Sullivan
SPRINT FINISHER WORKOUT WITH TYLA SKYE
10 Minutes
Coaches Tip
Hey Guys, give this dumbbell sprint workout a go! This workout is meant to be a sprint and you can challenge yourself with the weight of the dumbbell. The goal is to go unbroken and finish within the time cap of ten minutes!
For Time: (10 minute time cap)
Descending ladder of the following three movements
12-10-8-6-4-2
Alternating Dumbbell Snatch
Overhead Dumbbell Reverse Lunge
Burpee over Dumbbell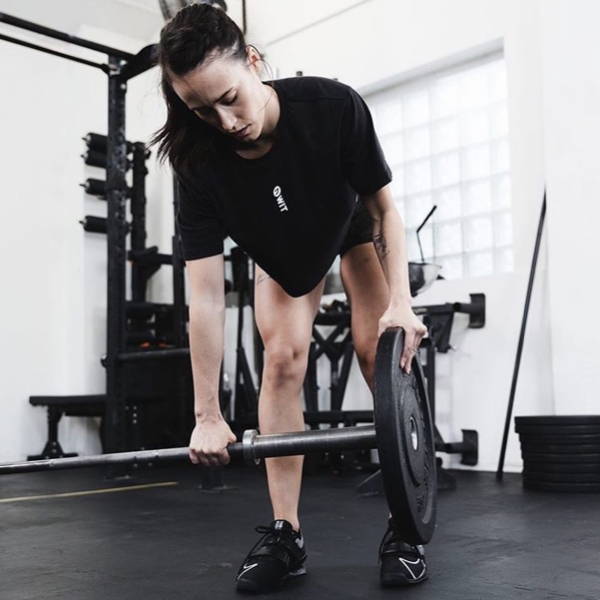 Meet TYLA SKYE SULLIVAN
My name is Tyla and I've been coaching for over 5 years in CrossFit. I'm from South Africa which is where I've done most of my coaching and recently moved to London last year where I started coaching at Gymnasium in Clapham, South West London. 
My main specialty is Olympic Weightlifting as I begun weightlifting right at the start of my CrossFit journey and fell completely in love with it. I competed in weightlifting for over 3 years and represented my country internationally. Now I just love to workout and lift heavy for fun! 
I love coaching weightlifting to beginners and showing them the very basics. It's amazing to watch athletes progress in both the snatch and clean & jerk.