10 Rounds For Time CrossFit Workout With Coach Gus
STRENGTH AND CONDITIONING WORKOUT WITH COACH GUS
60 Minutes
Coaches Tip
It is not just about high volume and intensity when working out at home with limited access to equipment. It is also about time under tension in order to achieve strength maintenance.
So, if you feel that weight isn't challenging enough, add a "TEMPO" style to it: 5sec down/up.
Hit the skill piece focusing on quality of movement. Rest as much as you need.
The workout is all about intensity. Find a pace you know you can sustain and empty the tank!!
If you are to time your splits, it should look like this:
Round 1 Faster
Round 2 Fast/Medium
Round 3 Fastest
Let's do this! 
SKILL:
3x
1- 10 DB Side Lunges (EL) + 10 DB Step Up (EL)
2- 10 DB Squat Pause (3sec) + 10 DB Alt. Tempo Floor Press
3- 10 Strict HSPU + 15 Triceps Extension
WOD:
10 Rounds For Time
8 DBs Devil Press
16 DBs FR Squat
24 DU/Double Tap (40 Singles)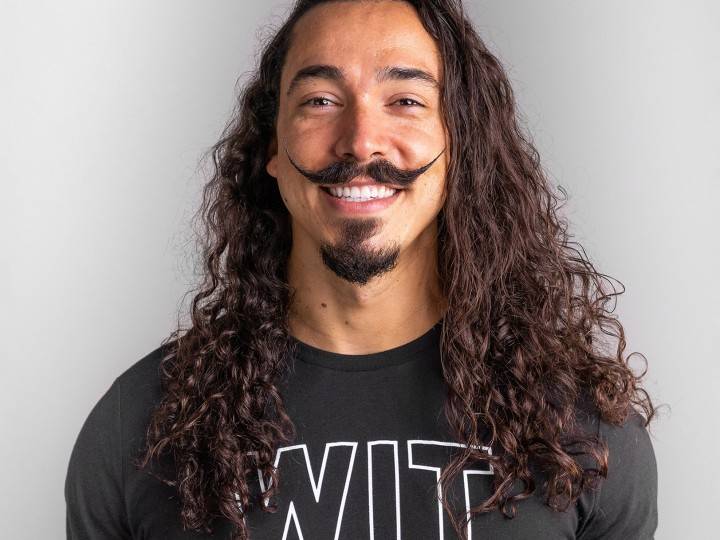 Meet Gus
HEAD COACH AT WIT
Sport has always been part of Gus' life. As a typical Brazilian, he first started playing football from the age of 10 all the way to University level, which led him into Sports Science degree. It was there that Gus gained an understanding of the positive impact that fitness has in people's lives. For over 12 years he has been committed to helping people changing their lifestyle through fitness.
Playing high level sports, competing at CrossFit, as well as working with a range of people with different limitations, levels and goals has made him even hungrier to keep learning and helping people achieve all their personal goals.