Full Body Strength And Gymnastics Workout With Coach Gus
FULL BODY STRENGTH AND GYMNASTICS WORKOUT WITH COACH GUS
60 Minutes
Coaches Tip
This class is designed to focus on the posterior chain. Our posterior chain covers the biggest muscles in our bodies, for that reason the importance to work it 2 to 3 times week if you are seeking for strength maintenance.
The workout is a short to intermediate one, which requires a little bit of pacing. It is time to pull the pin and go as hard as you can!
Be ready for a real leg burn!
EQUIPMENT NEEDED: 
for time (20 minute cap)
SKILL:
3x 10 Tempo Squat + 10 Goblet Cossack Squat 10 Bulgarian Split Squat (EL) + 12 Tempo Floor Press 12 DBs Chest Fly + 12 Lying Triceps Extension
WOD:
Double JT - For Time: 21 15 9 Strict HSPU Dips (Chair, sofa) Push Ups
Straight into:
21 15 9 Kipping HSPU Dips (Chair, sofa) Push Ups
ABS:
Tabata - V-Ups - Russian Twist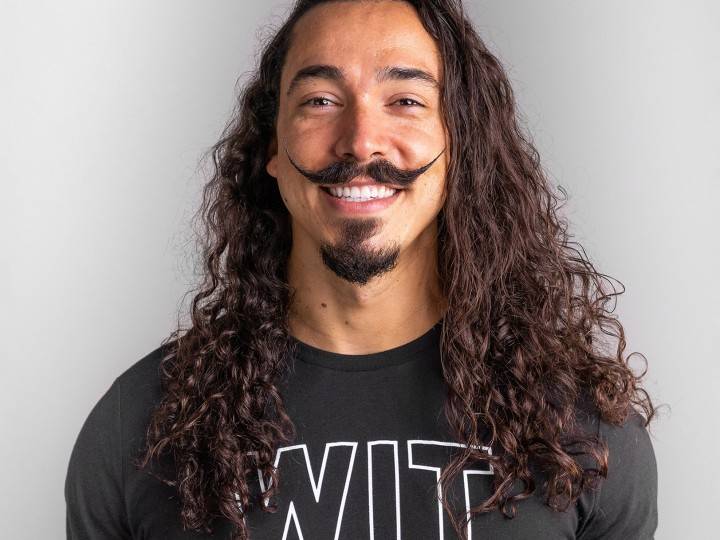 Meet Gus
HEAD COACH AT WIT
Sport has always been part of Gus' life. As a typical Brazilian, he first started playing football from the age of 10 all the way to University level, which led him into Sports Science degree. It was there that Gus gained an understanding of the positive impact that fitness has in people's lives. For over 12 years he has been committed to helping people changing their lifestyle through fitness.
Playing high level sports, competing at CrossFit, as well as working with a range of people with different limitations, levels and goals has made him even hungrier to keep learning and helping people achieve all their personal goals.