Abs on Abs Workout With Lauren Stallwood
ABS ON ABS WORKOUT WITH LAUREN STALLWOOD
15 Minutes
Coaches Tip
Hey guys! Come do this workout with me. Now the aim of this workout is to accumulate 100 sit ups but every minute you must perform 5 Squat Thrusts and 10 Hollow Rocks. This should last between 8-15 minutes. Give it a go, you've definitely got 15 minutes to spare in your day to join me! Good luck! 
WORKOUT
Accumulate 100 Sit ups!
Every minute on the minute you must complete:
5 Squat Thrusts
10 Hollow Rocks
Your time complete once you've done 100 sit ups.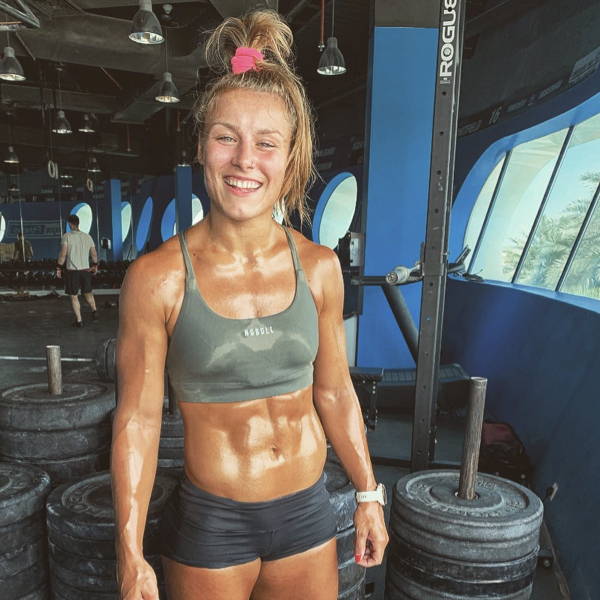 Meet LAUREN
COACH AT VOGUE FITNESS
Lauren Stallwood is an Abu Dhabi based CrossFit coach and personal trainer at Vogue Fitness, home of CrossFit Yas. 
Lauren has competed at CrossFit sanctioned events such as the Dubai CrossFit Championship and the French Throwdown. Lauren's background is in Rugby League, where at the age of 17 she was given her first international cap for England Women, going on to play in the Women's Rugby League World Cup the following year.
Follow Lauren on Instagram and and Youtube for a variety of different workouts that will sure make you sweat! 
INSTAGRAM: LOZSTALLWOOD2