CrossFit Open Workout 20.4: Home Edition
CrossFit open workout 20.4: home edition
20 minutes
Coaches Tip
This workout is a chipper designed to work a number of different movements in a really workable rep scheme. You can use a dumbbell, kettlebell or something heavy. If you don't have a box, find a ledge, a chair or something that you can step up onto. Enjoy!
EQUIPMENT NEEDED:
FOR TIME 
30 Step ups
15 DB Clean and Jerk
30 Step ups
15 DB clean and jerk
30 Step ups
10 DB snatch
30 Pistols / Curtsey Squats
10 DB snatch
30 Pistols / Curtsey Squats
5 Devils Press
30 Pistols / Curtsey Squats
5 Devils Press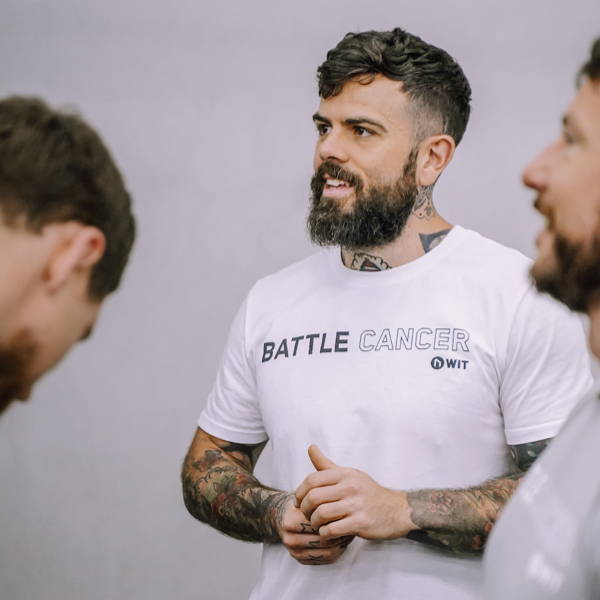 Meet Scott
Battle Cancer Founder
Having started out in powerlifting almost 9 years ago, Scott won titles across 3 countries and competed and won medals at international events in multiple weight classes. At this time he decided to use fitness as a way to bring people together to fundraise for cancer charities after being affected all his life by loss from cancer. 
With the birth of Battle Cancer Scott changed from elite powerlifting to try and transition to Crossfit and functional fitness competitions. After several years in Crossfit he has competed at Sanctional events in the elite level from Ireland, Norway all the way to Miami. 
As a regular contributor to publications including Mens Health and Eqsuire, Scott is not only the founder and director of Battle Cancer the international fitness fundraising movement but an advocate for using fitness as a tool to support mental health and wellness. He has spread on national podcasts, newspapers and online publications talking about this subject. 
He is proud to be part of Team WIT and cannot wait to share workouts, hints tips and much more.