How to double under | with Lauren Stallwood
How to double under
10 Minutes
Coaches Tip
This video is all about How To Do a Double Under. I show you how to get started and get your first Double Under as well as if you already know how to do them just getting better. I have also included a bit of a warm up so you are ready to go.
Key Coaching Points:
1- Feet Together
2- High Jump - Think Head To Roof
3- Elbows Tucked In
4- Fast Wrists
WORKOUT
Progressions:
1) High Singles
2) Penguin Taps
3) Single - Single - Double - Single
4) Technique
5) Speed & Control
6) Practice
(choose sets and reps that are hard yet do able)
Warm Up:
1 Minute Skip
20 Calf Pumps
5 Tuck Jumps x3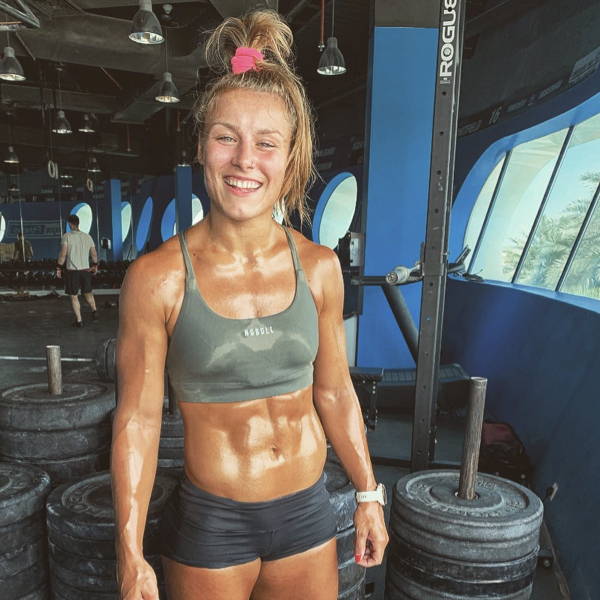 Meet LAUREN
COACH AT VOGUE FITNESS
Lauren Stallwood is an Abu Dhabi based CrossFit coach and personal trainer at Vogue Fitness, home of CrossFit Yas. 
Lauren has competed at CrossFit sanctioned events such as the Dubai CrossFit Championship and the French Throwdown. Lauren's background is in Rugby League, where at the age of 17 she was given her first international cap for England Women, going on to play in the Women's Rugby League World Cup the following year.
Follow Lauren on Instagram and and Youtube for a variety of different workouts that will sure make you sweat! 
INSTAGRAM: LOZSTALLWOOD2