Kettlebell Flow Workout with WIT Coach Jess Rosart
Kettlebell Flow Workout with WIT Coach Jess Rosart
20 Minutes
Coaches Tip
Hey guys! Grab a kettlebell and come do this flow with me. The flow is 10 rounds and going to consist of 3 reps of deadlifts, high pulls and snatches on each side with burpees in between. The movements are on the right and in the video above. Enjoy!
10 ROUNDS FOR TIME
3xKB DL (left)
3xKB High pull (left)
3xKB Hang Snatch (left)
6 Burpees over
3xKB DL (right)
3xKB High pull (right)
3xKB Hang Snatch (right)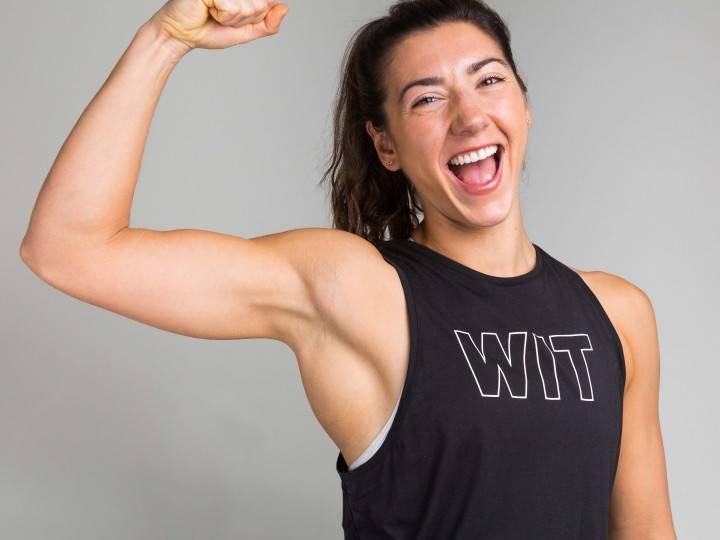 Meet Jess
COACH AT WIT
With over 14 years of experience in the coaching scene from Artistic Gymnastics to CrossFit, our token Canadian knows her stuff. She tried CrossFit back in 2011 for the first time, was immediately hooked and knew this kind of training was the right fit for her.

Jess' coaching style is like no other and keeps technique and mechanics as top priorities. You will be pushed to your limits to do your absolute best in class with her. She always has a smile on her face and an infectious laugh that is known in the gym!

From coaching classes, leading nutrition challenges (#Teamjess), running womens only training sessions and 1:1 PT sessions the most rewarding thing for her as a Coach is seeing others achieve something that they never thought was possible and really reaching their full potential.