UPPER BODY STRETCHES & MOBILITY | With LAUREN STALLWOOD
UPPER BODY STRETCHES & MOBILITY | WITH LAUREN STALLWOOD
10 Minutes
Coaches Tip
This Upper Body Stretch and Mobility session is a great way to relive pain in the shoulders and also relax and recover from a tight chest. Why not give it ago, it takes less then 10 minutes and you will only feel better for it. If you would like to do other Stretching or Mobility sessions make sure you check out my channel as there are many more.
WORKOUT
1) Standing Pec Stretch/side
2) Wall Shoulder Stretch
3) Child Pose Reach Through/side
4) Child Pose Lat Stretch/side
5) Over Head Tricep Stretch
6) Forearm Stretch
7) Reach Arm Cross Body/side
8) Rear Stretch
9) Oblique Stretch/side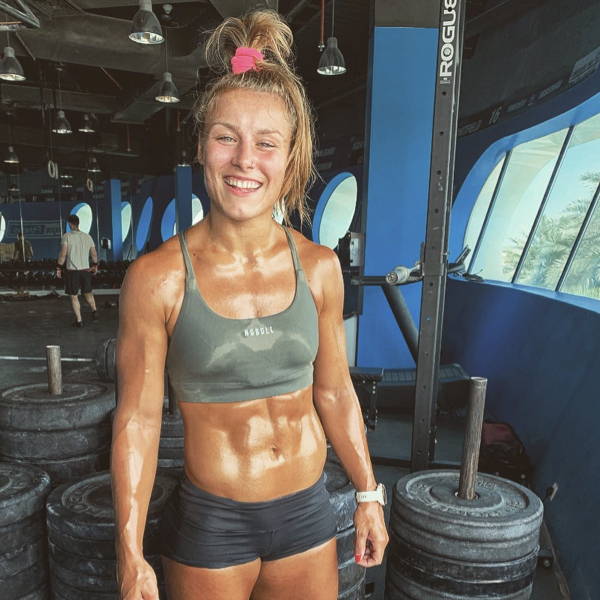 Meet LAUREN
COACH AT VOGUE FITNESS
Lauren Stallwood is an Abu Dhabi based CrossFit coach and personal trainer at Vogue Fitness, home of CrossFit Yas. 
Lauren has competed at CrossFit sanctioned events such as the Dubai CrossFit Championship and the French Throwdown. Lauren's background is in Rugby League, where at the age of 17 she was given her first international cap for England Women, going on to play in the Women's Rugby League World Cup the following year.
Follow Lauren on Instagram and and Youtube for a variety of different workouts that will sure make you sweat! 
INSTAGRAM: LOZSTALLWOOD2