Kettlebell Workout With Lauren Stallwood
Kettlebell Workout With Lauren Stallwood
20 Minutes
Coaches Tip
This Kettlebell Workout is a great way to get in shape and the best part is you only need one Kettlebell. Check out the full video to see my time and try to beat me.
I think a 15min time cap should be find so if you need to scale the weight or reps do so to keep each round under 90sec.
And remember........ Be MOTIVATED, Keep FIT and Always SMILE.
WORKOUT
10 ROUND FOR TIME
10 Russian KB Swings @16/24kg
10 Goblet Reverse Lunges
10 Sit Ups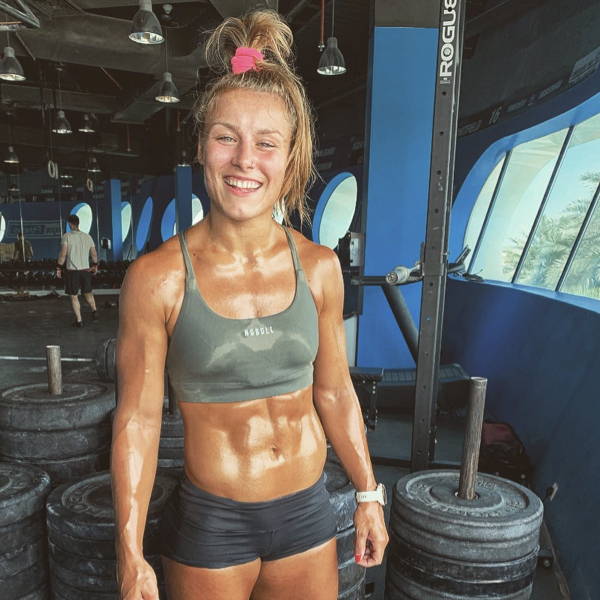 Meet LAUREN
COACH AT VOGUE FITNESS
Lauren Stallwood is an Abu Dhabi based CrossFit coach and personal trainer at Vogue Fitness, home of CrossFit Yas. 
Lauren has competed at CrossFit sanctioned events such as the Dubai CrossFit Championship and the French Throwdown. Lauren's background is in Rugby League, where at the age of 17 she was given her first international cap for England Women, going on to play in the Women's Rugby League World Cup the following year.
Follow Lauren on Instagram and and Youtube for a variety of different workouts that will sure make you sweat! 
INSTAGRAM: LOZSTALLWOOD2